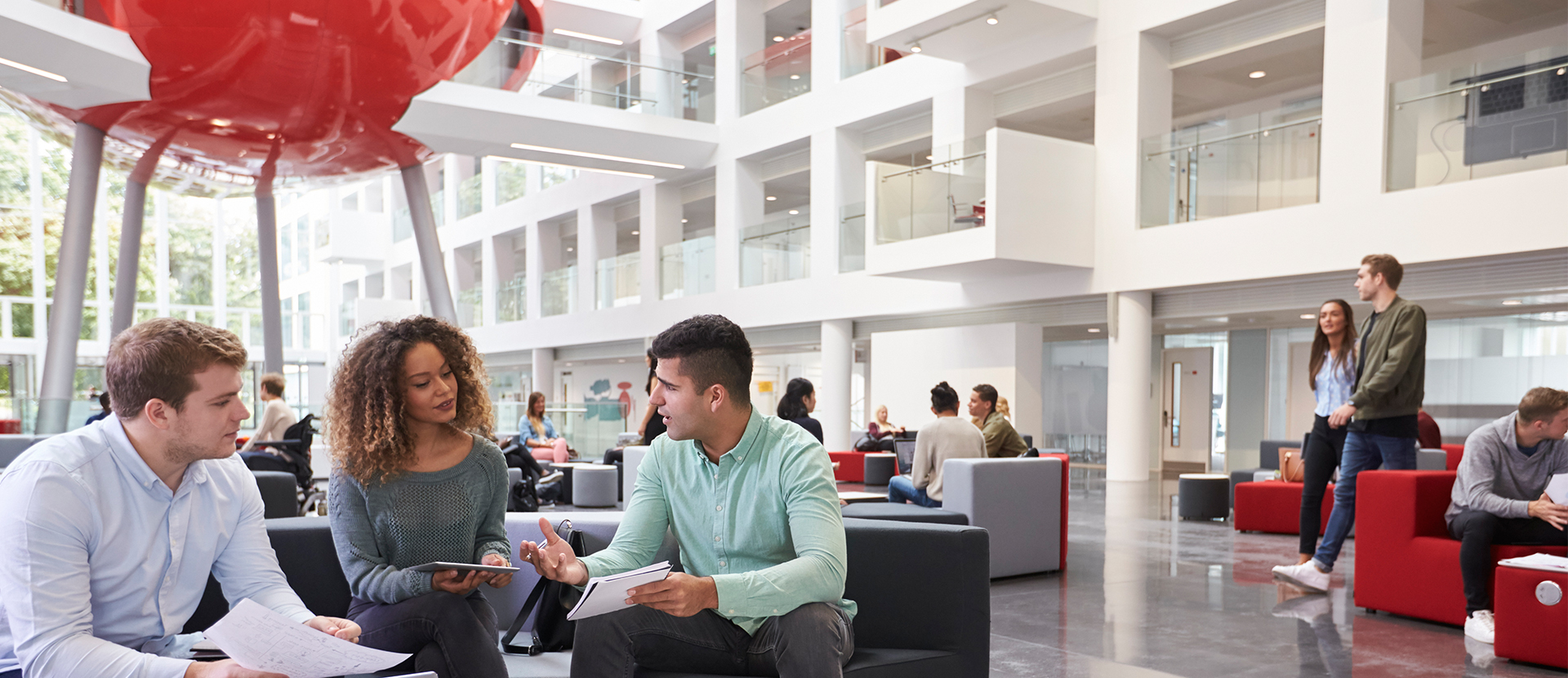 National Apprenticeship Week 2019: meet the apprentice
Senior Leaders Master's Degree Apprentice, Chris, chats to us
5th March 2019
In today's 'meet the apprentice' we catch up with Chris Wilde, European Manager at Eaton Ltd Aerospace Group, and a Senior Leaders Master's Degree Apprentice.  
Chris, 28, decided to go on the apprenticeship route to gain further skills and qualifications to support him in his career. He didn't want to take a career break to formalise his learning – particularly at such an exciting time in the aerospace industry... 
Hi Chris, tell us a bit about your career and education history to date?  
I'm currently European Manager for Supplier Transitions within Eatons Aerospace Group. I've had a fairly well-structured career path to get here, starting with Eatons graduate development and leadership programme after graduating from my master's in mechanical engineering in 2012.  
My previous role was project engineer, responsible for technical authority within the team for the Airbus A320 and A380 component programmes.  I'm a registered Chartered Engineer with the Institute of Mechanical Engineers and certified APMP Project Management Associate. I've had experience in engineering, project management, supply chain, problem solving and product design.  
What are your hopes for the future after completing your apprenticeship?  
I think I'll need a holiday fairly swiftly afterward! Longer term career growth with Eaton and having more confidence in my own knowledge and skills. I aspire to work at an executive level within our organisation so I'm hoping the SLDMA is a stepping stone to the wider, strategic world.    
How do you ensure you keep the balance between work/life/study?  
Structure yourself, prioritise actions within your structure and in life understand what matters most to you and focus on that. Before each assignment I make a plan of every day between "now" and the due date, mapping known events, when I will be away for work and when I have personal commitments. 
Would you recommend this apprenticeship route to others?  
Absolutely.  The degree/apprenticeship mix is flexible and fits around your own working schedule. The long weekends at the University are a really good way to learn a lot in a short space of time and keep you thinking and engaged for the full three days.    
How are you finding life at Solent University?  
Everyone is very supportive and helpful. The campus facilities are great and I really enjoy my time on site. The online portals are great tools and the interaction with lecturers through SOL is very effective, it's easy to make sure you don't miss a thing! Even as a part-time student, it's easy to get involved in wider University activities too.  
Find out more about our Senior Leaders Master's Degree Apprenticeship on our website here.