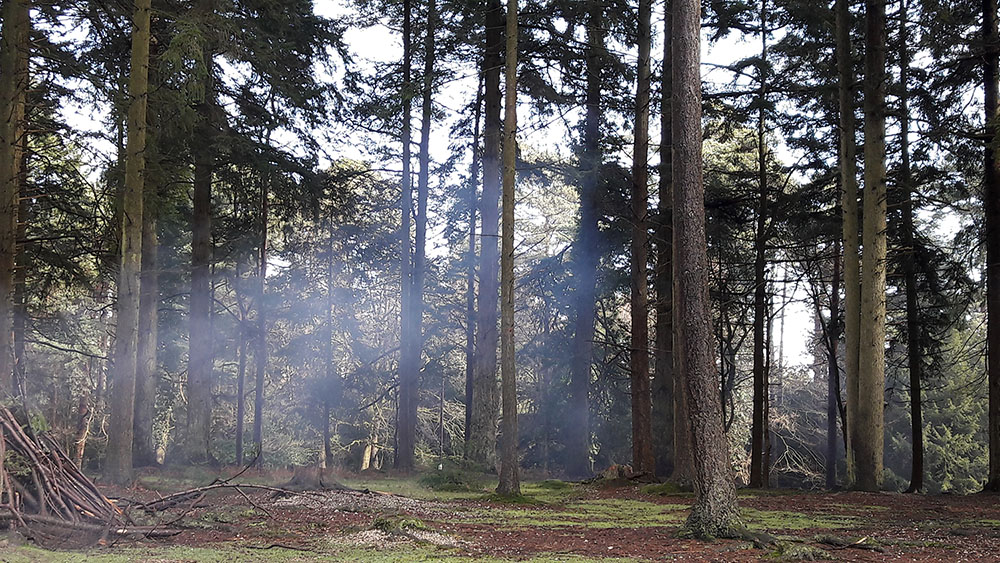 Nature's classroom: A journey into the forest and beyond
The physical health benefits of nature
13th June 2017
Students from our BA (Hons) Adventure & Outdoor Management and BA (Hons) Social Work degree programmes recently joined forces to explore the physical health benefits of nature. Here we find out how their collaboration helped them to explore alternative therapies and activities for healing.
"The art of healing comes from nature, not from the physician," Paracelsus, the 16th-century German-Swiss physician once said. In order to explore this concept further, students and staff from Solent's BA (Hons) Adventure & Outdoor Management and Social Work degree programmes visited the New Forest National Park to see for themselves how elements of both courses can complement each other.  
Hosted by Educational Rangers in the beautiful setting of Bolderwood Deer Sanctuary, the group participated in a range of 'passive' outdoor recreation activities including a guided walk through the forest and heathland to learn about the history of the National Park, exploring wildlife, flora and fauna, foraging and fire-lighting (for a nice cup of tea!) and taking part in some creative and sensory workshops to encourage the use of 'nature's classroom'.
Eco-therapy, eco-psychology, nature therapy and biophilia are all terms associated with the use of the outdoors and wilderness to explore spiritual, emotional and healing powers alongside the physical health benefits. The 'green agenda' has the potential to contribute significantly in the UK government's future Public Health strategy. This provided the ideal opportunity for our Adventure and Social Work students and staff to collaborate and build upon ideas for future partnership working, allowing them to respond to societal pressures and look at alternative therapies, counselling and associated activities for both mental and physical health issues.
The USA and Canada have long been developing programmes which focus on the benefits of nature and eco-therapy and the UK government is under increasing pressure to respond to public health concerns. These innovative, creative and economical methods can offer complementary and alternative therapies to support and enhance traditional provision offered by the NHS and associated agencies. Graduates from Solent's Social Work and Adventure & Outdoor Management degree programmes are therefore in a great position to contribute to these initiatives in the future.
Further information on Southampton Solent University's sport and fitness degrees and health and psychology degrees.