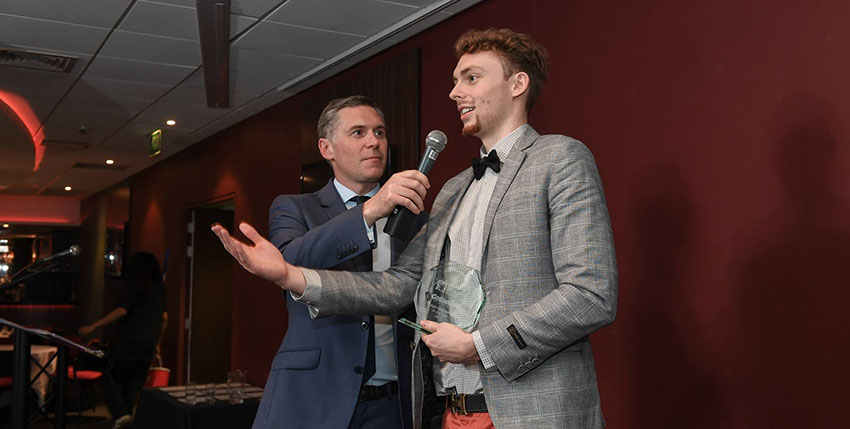 Patrick's scholarship success
From overseas to Solent
17th July 2017
Going to a foreign country to study can be daunting, but as Patrick Jones, from Frostburg in Maryland, America, points out: "It's great meeting new people from all walks of life and from all over the world."
Patrick, who has a bachelor's degree in marketing and a minor in operational excellence from Saint Vincent College in Latrobe, Pennsylvania, has just finished studying a masters in International Business Management, a course he was able to complete thanks to a basketball scholarship.
He says: "Being at Solent was a new and foreign environment for me, but taught me how to communicate and interact with all types of people, which will go a long way in a sales career."
A consistent performer in the basketball team, Patrick was hugely influential on and off the court, leading the team in points in both the British Universities and Colleges Sport (BUCS) premier league and division three of the national league.
As a result of his performance within the team, Patrick was awarded Male Newcomer of the Year at Solent's sports awards. Of his win, he says: "It was a great night; I didn't even realise I'd won until someone pointed out they were calling my name!"
For the new students starting at university in September, he advises: "Meet as many people as possible. You can learn so many interesting things, and make great friends at the same time.
"Plus, if you're thinking of joining a sports team, 100% go for it! Sports can teach you many things on and off the court."