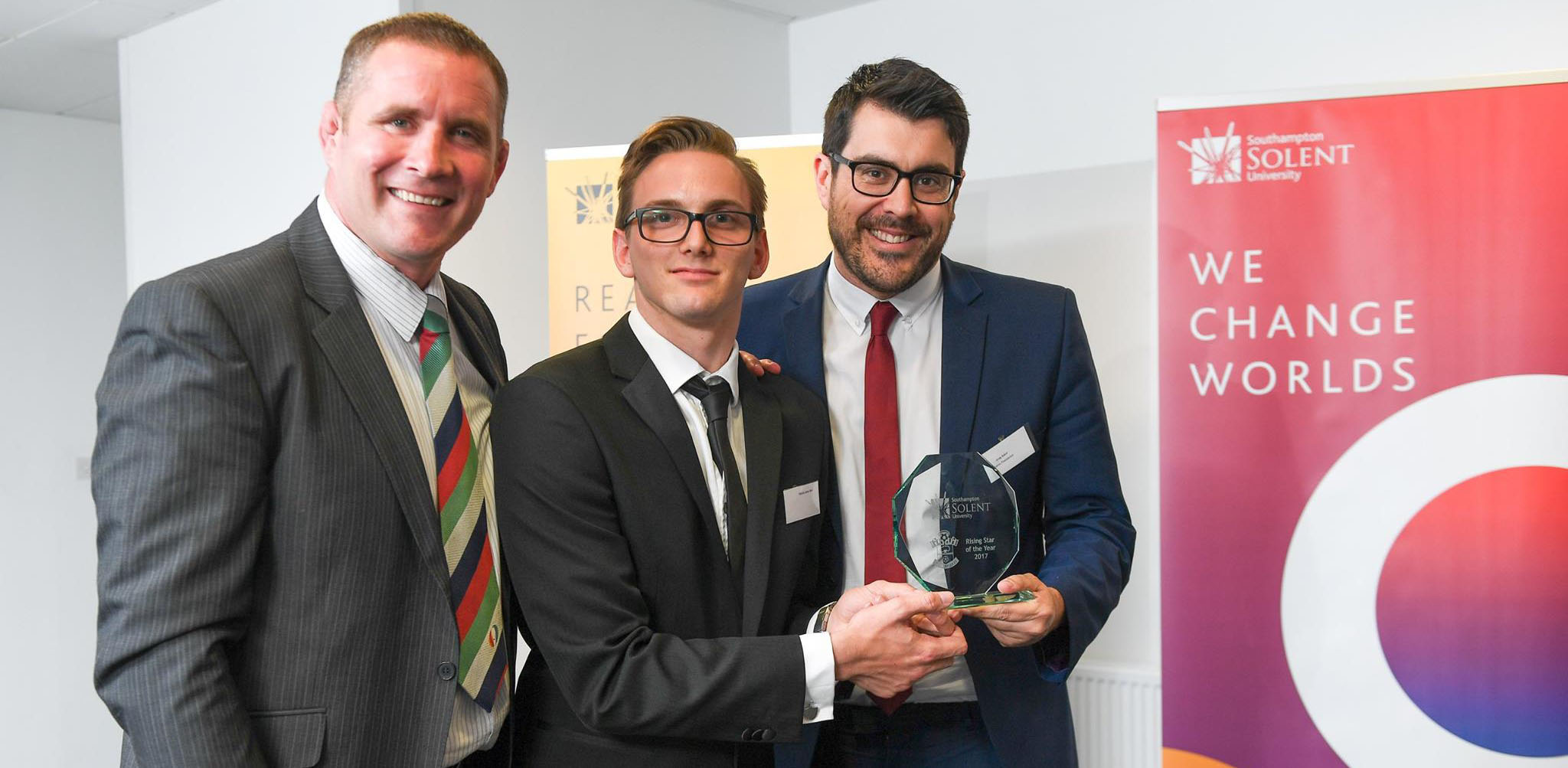 Patrick's year of success with the Solent Sharks
The London 2012 Paralympics influenced a lot of young people to get involved in sport. We've already spoken to Primrose Kavanagh, a Solent student who wants to make a career within the industry, but it doesn't stop there. 
Alton College student Patrick Asher-Relf first became interested in wheelchair rugby when he watched the games during the Paralympics. When Team Solent Sharks launched their wheelchair rugby team, he decided to give it a go, and has since been hugely successful.
As part of Southampton Solent University's Sports Awards, the Rising Star Award is given to one of our junior athletes – pre-university – who has shown exceptional commitment and dedication to their sport and has achieved success in the past season.
Patrick won the award for being a valuable member of the Team Solent Sharks Wheelchair Rugby 1st team, having competed at all four National League tournaments this season. The team won division 2, and, also in the past year, Patrick has been selected in the GB Development squad.
On receiving his award, he says: "I feel very proud and honoured and feel like all the hard work and training is finally paying off. The Sports Awards was a great evening and I felt proud to be part of it."
Currently studying a Level 3 CTEC in Sport, Patrick hopes to continue studying sport, and says: "I would like to go to Solent – I've been there a lot for different things related to the Sharks and they have really good sport facilities."