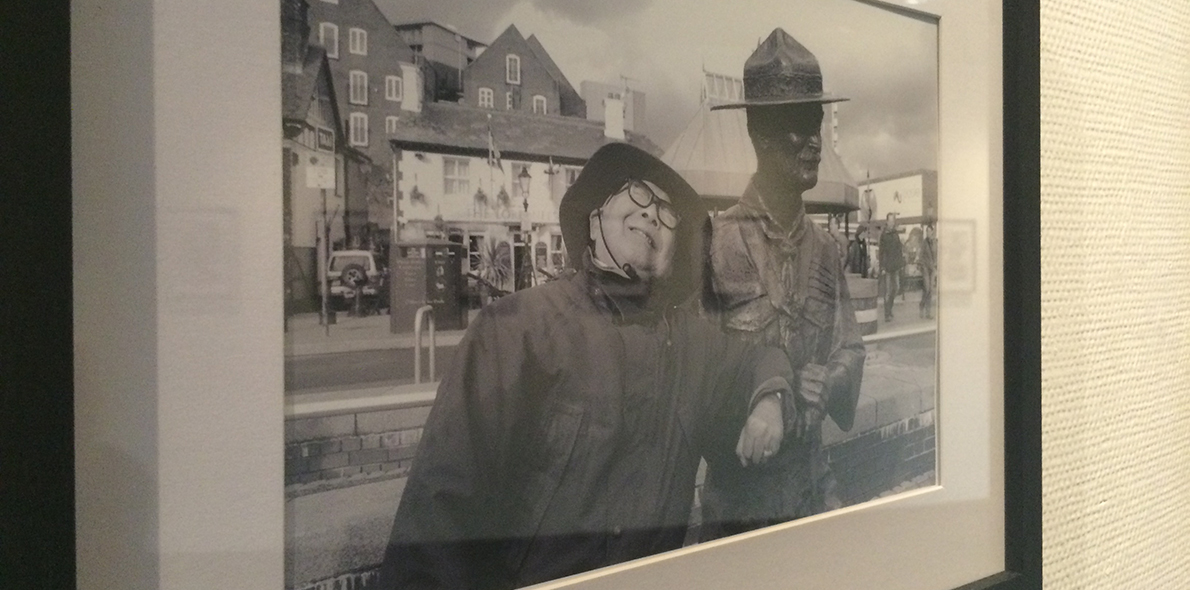 Photography exhibition opens in time to celebrate Chinese New Year
George Ping: Representing Asia
8th February 2016
TV, film, media production and technology
Southampton locals and visitors alike can join in Chinese New Year celebrations by visiting a new exhibition located next to Solent Showcase Gallery.
Open just in time to welcome the Year of the Monkey, Photographer George Ping is showing his work of Chinese communities in the UK in the foyer of Southampton Solent University's Sir James Matthews Building.
George's parents emigrated from Guangzhou province, South China, and he was born in Southampton. He has been interested in photography since his school days and has always enjoyed taking natural, candid pictures of people in their environment.
"I began with taking pictures of my family and friends and I suppose it was a natural progression to photograph others within the Chinese community," he says.
After a while of taking photographs for his own pleasure, George realised there was a need to document the various aspects of the Chinese community.
"I've always thought there was a scarcity of images showing Chinese people who live and work in this country. Despite being one of the largest ethnic minority groups in the UK, I don't think the Chinese are very well represented, certainly not in any visual sense, in any media," George adds.
George regards this exhibition as a starting point from which he hopes to develop further documentation.
The exhibition, which also coincides with the current exhibition in Showcase gallery from the Shanghai Institute of Technology, will be in the foyer of Sir James Matthews Building, Above Bar, Southampton, SO14 7NN, until 19 March 2016.
Solent Showcase Gallery's opening times are Monday-Friday 11am-6pm, Saturday 11am-5pm.