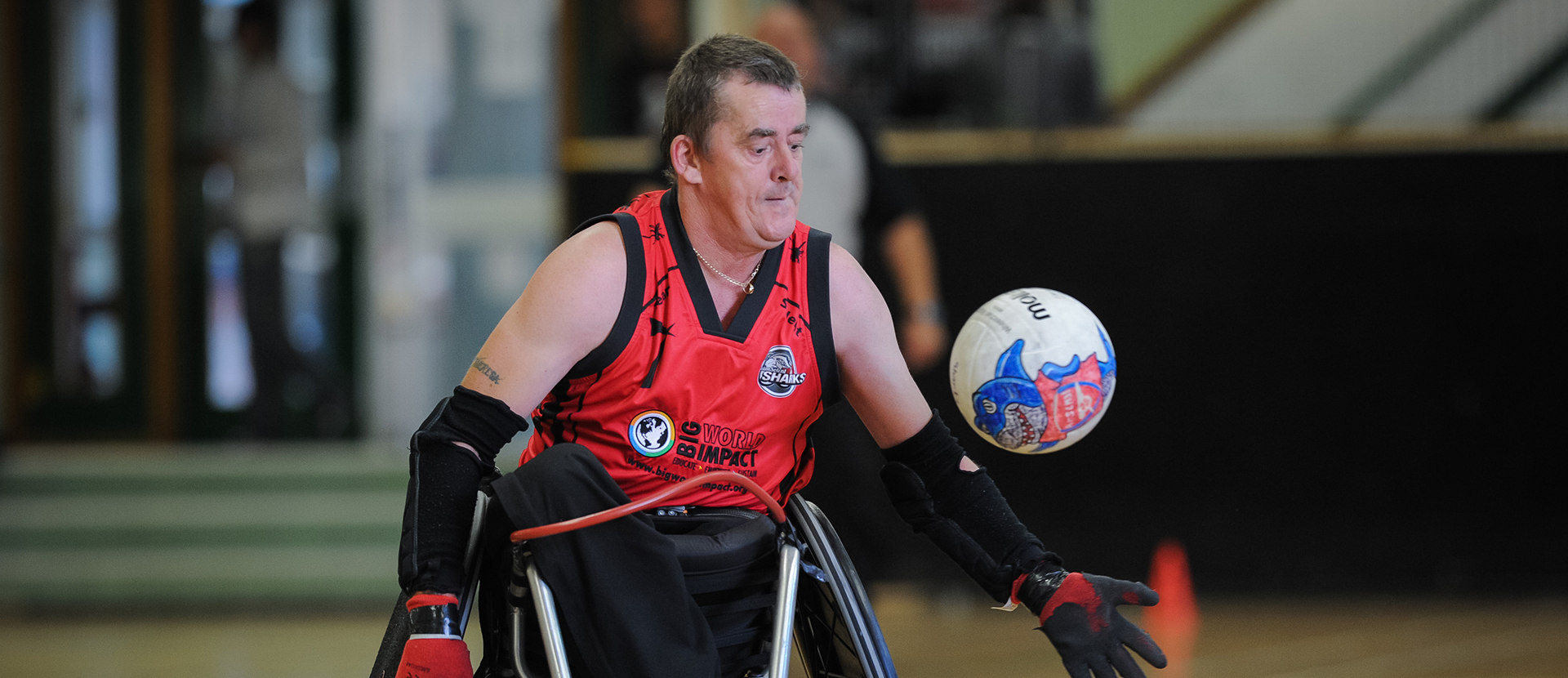 Product design student creates new glove design for Solent Sharks
BA (Hons) Product Design student Josh Steel was thrilled to recently have his design of a sports glove selected as a prototype for the University's wheelchair rugby team, Solent Sharks.
15th October 2018
The project was initiated by Dr Sara Braganca, research fellow at Solent, who identified there was no specific sportswear available for wheelchair rugby players – forcing many of the team's players to use gardening gloves and duct tape to protect their hands.
Sara challenged six BA (Hons) Product Design students to a live brief through Solent Creatives, asking them to present a set of possible designs that respond to the user's needs. Josh's design was ultimately selected as the winner. Sara told us, "His designs were the ones that most closely met the brief. Moreover, Josh presented himself in a very professional way and always demonstrated his interest in the project. He was committed to creating something that will have a real impact on the athletes' lives."

We caught up with Josh who told us more about his design, and the future for the project. "The glove was inspired by surfing gloves and boots - the protection they provide is similar in some respects to the wheelchair glove. This therefore inspired a Neoprene base and rubber protection areas. The glove will now need to be thoroughly tested in use, and then adjusted or re-designed as necessary."
At this stage the final design is under wraps whilst the University takes out Intellectual Property (IP) with a view to commercialisation of the design. However, an initial pattern cutting prototype can be seen below. 

Mark Jones, course leader for BA (Hons) Product Design said, "This is an excellent example of the opportunities our students have for real-world learning. The project gave students experience of working to a brief, carrying out research and ultimately developing a project – preparing them for the world of work after graduation.
The course has established links with a comprehensive list of companies that support student learning, and many of the taught units are linked with employers offering advice and work placements. Recent projects have been run with B&Q, Ikea, 2Lk and IBM to name only a few."