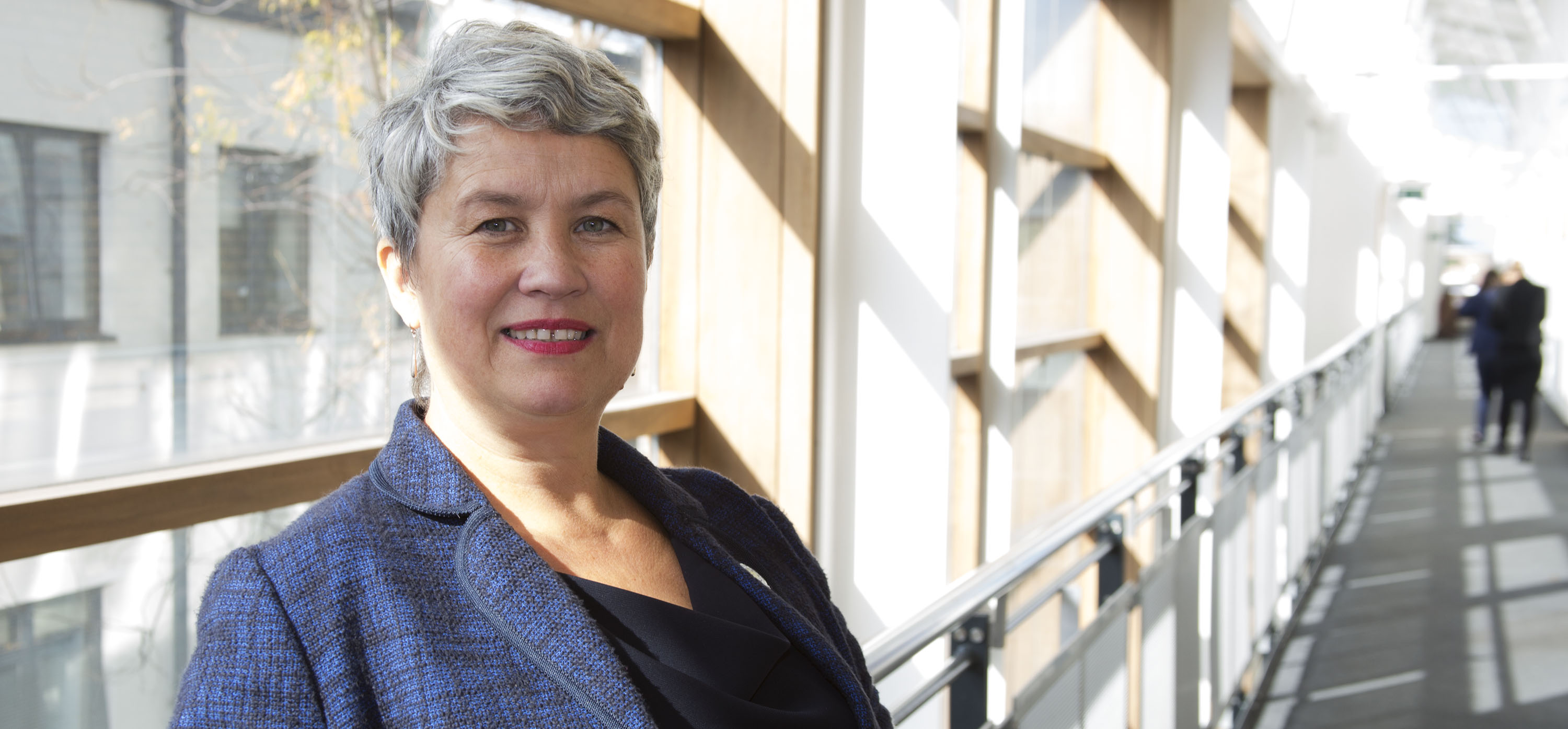 Professor Julie Hall appointed DVC of Southampton Solent University
Welcome to Professor Hall
3rd April 2017
Professor Julie Hall has been appointed Deputy Vice-Chancellor of Southampton Solent University.
She joins Solent in August from her current role of Deputy Provost, Academic Development at Roehampton University, and replaces Professor Jane Longmore who is now Vice-Chancellor at the University of Chichester.
Professor Graham Baldwin, Vice-Chancellor, says: "We are delighted with this appointment. We had a very strong shortlist for the role, but felt that Julie's demonstrable commitment to excellence in learning, teaching and student attainment aligned perfectly with our vision of building an excellent and distinctive University. We look forward to welcoming her to Solent in August."
During her time at Roehampton, Julie has played a critical role in building the University's reputation for excellence in learning and teaching. She wrote the University's first Learning and Teaching Strategy and helped establish its first Virtual Learning Environment. 
She was instrumental in establishing an academic promotion route for learning and teaching and professional practice and for positioning Roehampton as one of the first universities to get HEA accreditation for its Reflective Account of Practice scheme. 
Julie has also put in place processes to involve students in teaching and learning projects, won funding of over £1 million to support pedagogic research and practice, and produced extensive research around student attainment. 
She has been a member of the government's expert advice panel on teaching excellence since 2014 and has been a member of a national summit programme for Black and Minority Ethnic (BAME) attainment. She was Chair of national body SEDA, the professional association for staff and educational developers, from 2010 until 2014. 
Commenting on her appointment, Julie says: "I am looking forward to taking on this role at Solent, having admired the distinctive culture of the University and the focus on high quality student learning for some time.
"It is very clear that there is a genuine commitment to enhance the University's strengths in teaching and research and to forge innovative partnerships which benefit students and the economy. I am delighted to be working with the Vice-Chancellor and others in these activities. I have enjoyed being part of effective senior teams and I relish the opportunity to contribute to the next stage of Solent's development."