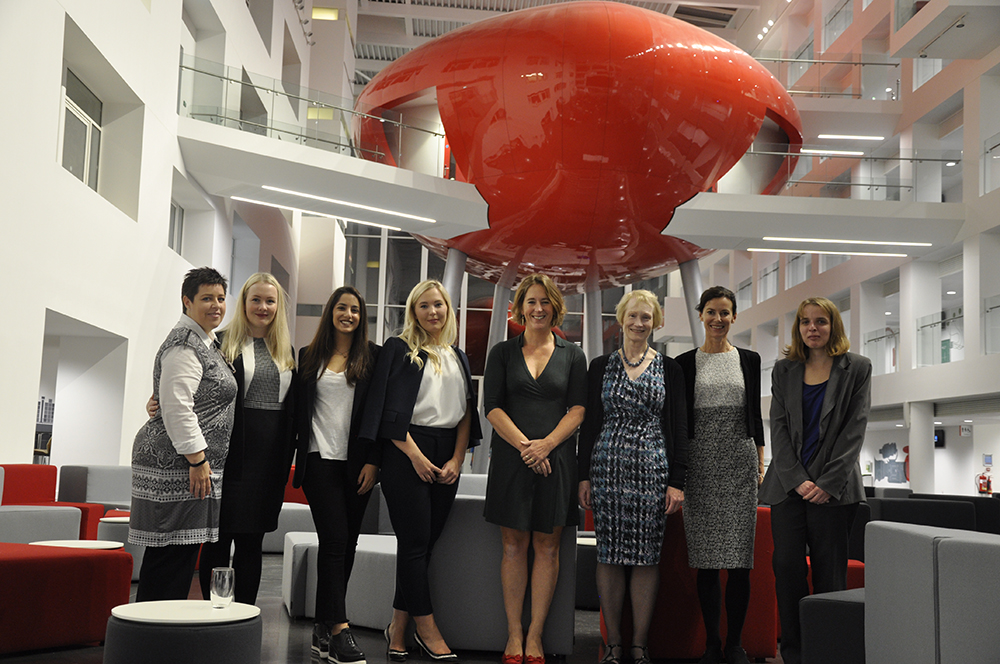 Putting jobs at sea on the radar
Mapping a maritime career
21st October 2016
Getting into schools earlier to make young people aware of the career opportunities in the maritime industry was one of the recommendations to come out of a recent event at Southampton Solent University.
Careers at sea and what can be done to attract more people into the shipping industry was one of the topics being discussed at a recent WISTA UK Southampton event, hosted in the University's new Spark building.
Students studying maritime courses from Southampton Solent and Plymouth Universities joined industry representatives - including SeaVision, Lloyds Register, Human Rights at Sea and IMS Shipping - to discuss what young people need and expect when making decisions about maritime careers.
Teresa Stevens from WISTA UK Southampton Team, says:  "We need to figure out how to get into schools earlier to ensure that young people are aware of the full spectrum of careers in the maritime industry, and the qualifications they need to help them achieve their goals."
Questions relating to maritime careers created lively debate among a panel of industry experts and students. The questions and responses are summarised below:
What is important to young people starting a career in the maritime industry today? How can they best be supported by the industry with this?
The need for good communication skills
More events that are held by industry for young people starting their careers
An investment in people
Keeping up with and using technology for advantage – but also making sure that it is available at sea for the seafarers
Stand out from the crowd
Network more.
What are the current skills gaps in the industry and how should they be addressed?
The gender gap
Lack of awareness of the shipping industry and maritime careers available in the first place
The need to promote the industry
Shortages in the LNG sector, of qualified seafarers and of engineers.
When is the best time within the shipping business's economic cycle to begin your working life?
A general consensus that the shipping industry is 24/7 and is here to stay, therefore any time is a good time to start a career in the industry.
What are the key components to a successful career in the maritime industry (starting out and later on)?
Skills and qualifications
Hard work
Make and use connections
Have determination and perseverance
Be curious
Have passion and interest
Self-belief
A sense of humour!
Kelsey Connolly from Fast Stream Recruitment says: "It was great getting the opportunity to meet students from Southampton Solent and Plymouth universities, and to see first-hand the emerging talent that will be stepping up and shaping the maritime markets in years to come. It is essential that we invest, coach and develop this generation to ensure that the international shipping community can face the many challenges that the future has in store."
Following the debate, students and industry representatives were able to carry on their discussions during a networking event.
Dr Kate Pike, Lead of WISTA UK Southampton and Senior Research Fellow at Solent says: "Young people interested in the industry need to develop connections early in their career; this why events like this are so important - bringing together people from all stages in their careers. It was great that our students were able to share their ideas and experiences with Plymouth University students and industry leaders and for WISTA members to hear what young people expect from the industry today."