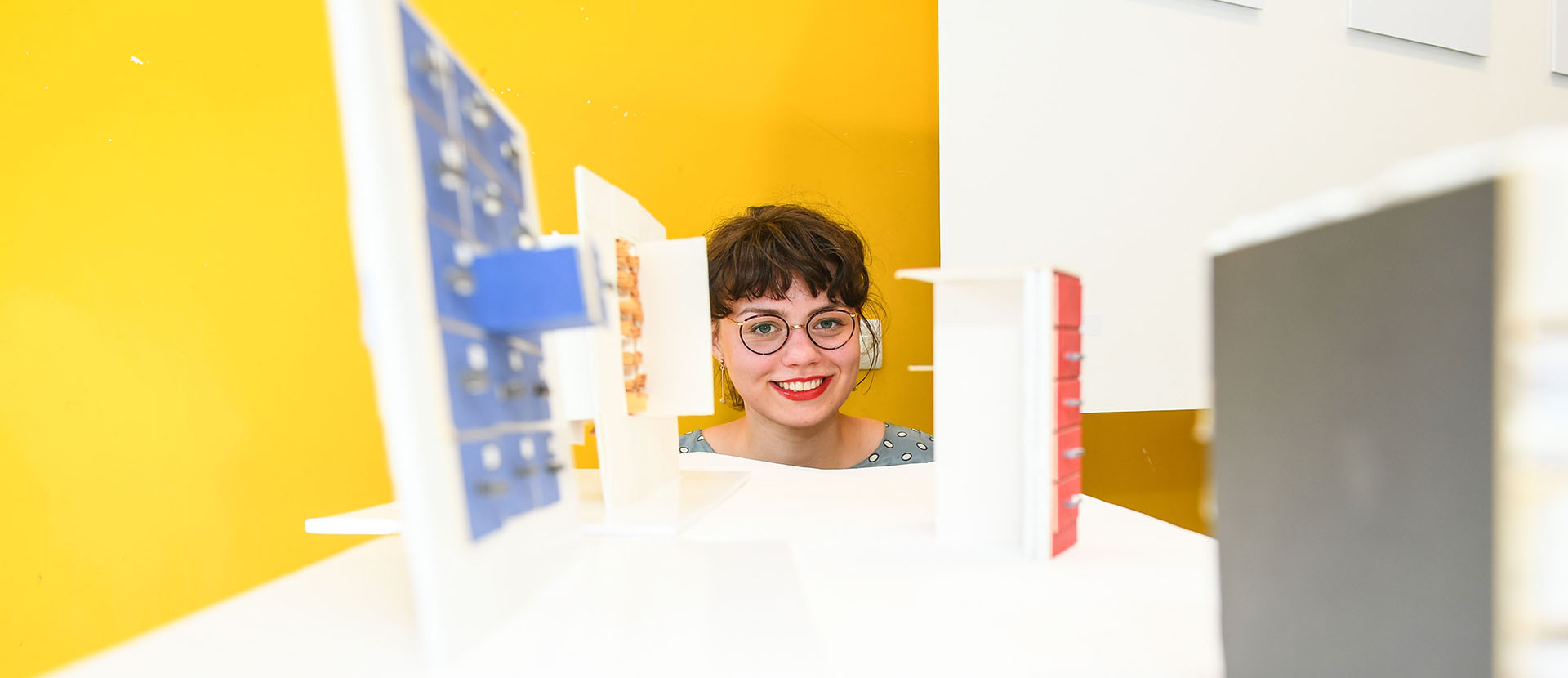 Putting storage in the picture
Hannah Stockem combines her love of props and photography to create her final major project.
13th June 2017
Art and design
Photography
Hannah Stockem (21) combines her love of props and photography to create her final major project called 'Paper Storage'. The BA (Hons) Photography student, from Hamburg in Germany, first made the scale models of her subjects before capturing them on camera.
We talked to Hannah about her project, her time at Solent and her plans for the future.
Tell us a bit about your final project
My final major project is a series of images about the archive. I made miniature paper models which I then photographed to create the illusion of real storage and archive spaces.
The series is called 'Paper Storage' - hinting at the man-made, material quality of the photographed objects.
What was the inspiration behind your project?
I was intrigued by the fact that we think a lot about different kinds of artwork but nobody ever really thinks about the way those artworks are stored, archived or packaged. Without those considerations however, the art wouldn't be available to be viewed by us.
What have you enjoyed most at Solent?
The facilities are amazing and the staff passionate, particularly the technical support staff who are always willing to help you develop your practice and technical skills.
What's next for you?
I'm hoping to become a set designer or prop stylist so at the moment I'm applying for assisting positions at theatres and prop hiring companies.
What's your top tip for current and future students?
Experiment with equipment and ideas and don't worry too much; something good will come from it, even if you don't expect it.