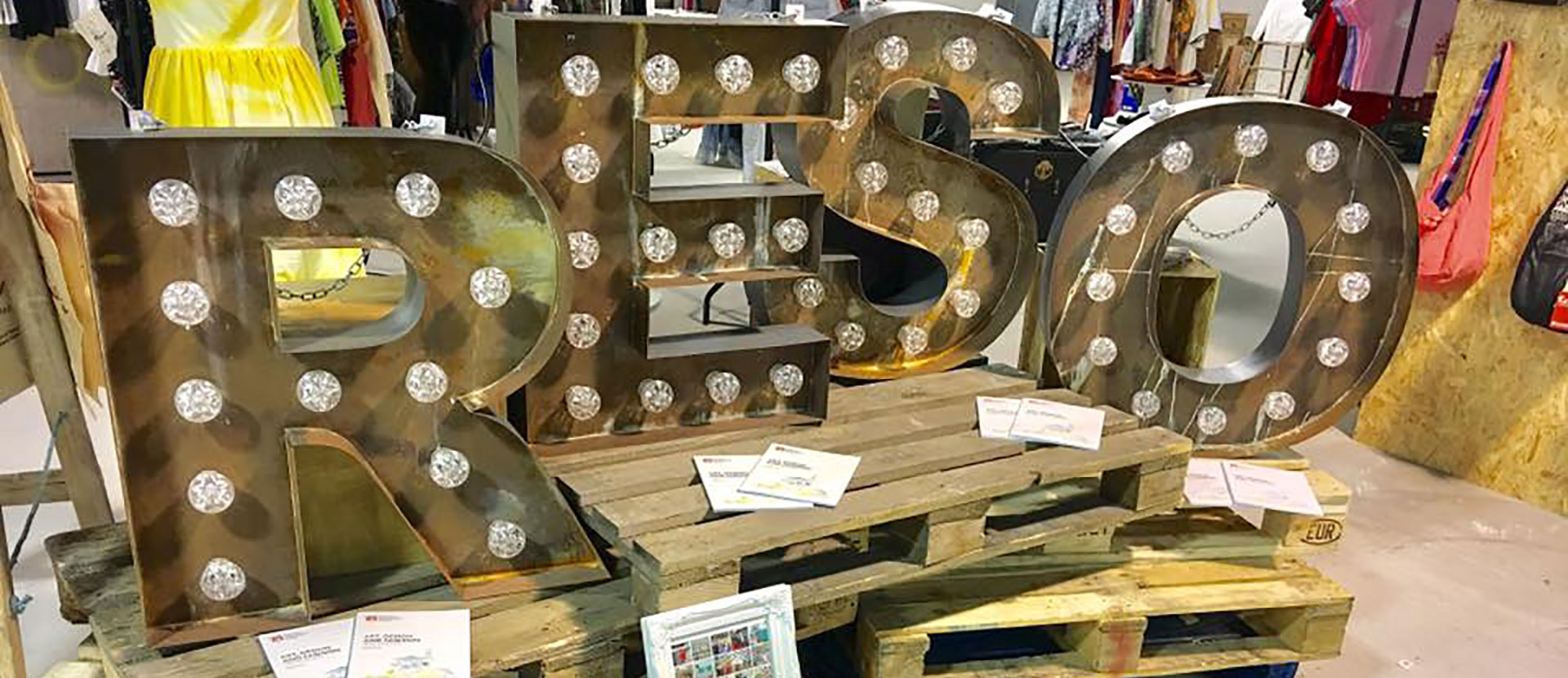 Our unique student-run store, Re:So, sells clothing and accessories, art and other items all designed or sourced by our current students or graduates. The store also enables students to gain key employability skills and work experience. Students get involved with all aspects of running a commercial enterprise, from stocktaking, merchandising and store design, to promotion and retail management - all valuable experience as part of the work-based element of their course.
Re:So has a permanent unit in The Marlands shopping centre in Southampton. But the store has more recently travelled further afield, opening stalls at festivals such as Common People, and pop-up stores in other cities, including at the iconic Top Shop store in London's Oxford Circus. Re:So's most recent pop-up was in Bristol, in collaboration with Liverpool store, Rex. 
We caught up with BA (Hons) International Tourism Management student, Bhawika Rai - also Re:So's customer communications coordinator, to find out how the Bristol pop-up store went.
How are you finding your time at Re:So?
I'm really enjoying my time at Re:So; I appreciate my job role (customer relation and communication coordinator). I've gained industrial experience, from organising events to being a part of those events. I've gained lots of knowledge and confidence and I am in the process of learning more and getting even more experience throughout my time at Re:So.
Tell us about the pop-up event in Bristol. What was your role?
I helped organise the event and I went to Bristol, along with my supervisors, to set up the pop-up store.
What stock was for sale at the pop-up?
There were lots of things for sale within the pop-up. Not only Re:So's stock, but we also had items from suppliers such as Jane Nevermore, Wolfe Academy, and Wanderdusk. And we had new vintage items for sale, which were picked/selected by students.
The pop-up store was a massive success. We sold lots of students products - more than 200 items. This all helps to support the student and graduate brands, as well as the other suppliers who were involved in the pop-up.
Why did you choose Bristol?
Every year, Re:So chooses a location to have a pop-up. In the previous two years we've been in Brighton and London.
At the beginning of this academic year, Liverpool and/or Bristol was our main focus for a pop-up. We got the great opportunity to collaborate with creative concept store Rex, which is based in Liverpool. They sold their shop in Liverpool and in between buying a new store, they rented a massive shop in Bristol Mall to open a pop-up store and invited us to collaborate with them. So that's how we ended up in Bristol!
What made you decide to take on the 13-week placement with Re:So?
I found out about Re:So through the placement unit on my course. Before I started my placement at Re:So, I didn't know that it was a student-run store. I decided to work there because it's is run by the University and a lot of students have done their work-based learning with Re:So. This helped me to make my decision and get industrial experience.
How will events such as the pop-up and placement help with your studies?
I've had life changing experiences from what I've done so far. I've helped to organise a couple of events we took part in. I've gained more confidence in what I do. And I've started to feel the personal as well as professional development through this placement.
I believe it will shape me into a different person with more confidence and knowledge when I start my final year and ultimately graduate from Solent.
How are you finding life at Solent?
When I first started it was quite difficult for me to adjust, not only at the University but in Southampton. But, I've enjoyed my time at Solent; I've met lots of new friends and I am the part of the University's Nepalese society. I've made the most of all the experiences and opportunities that came along the way.