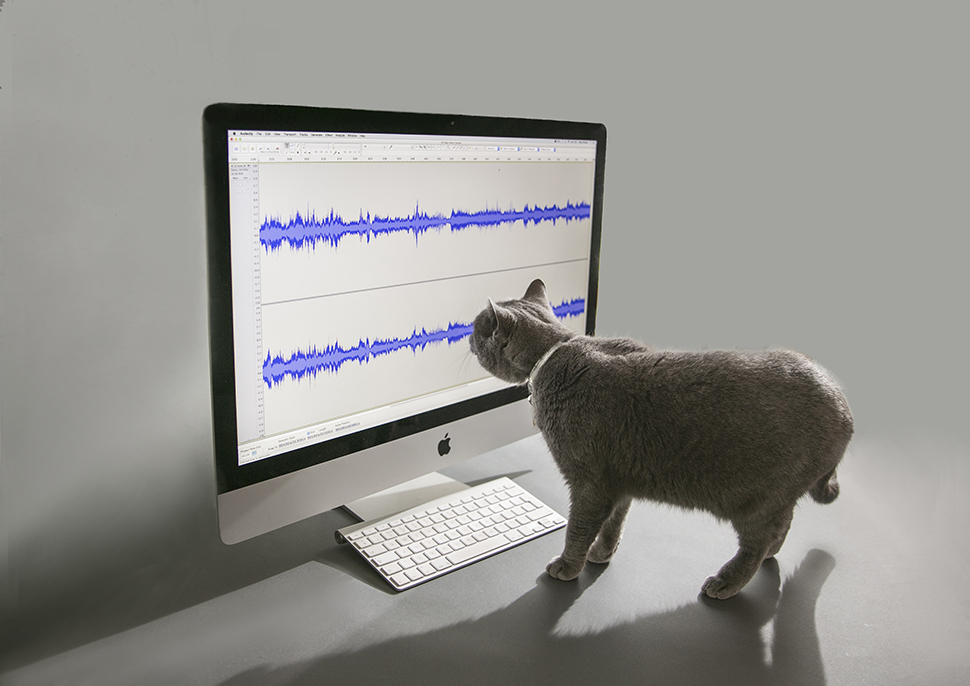 Sally's shot at a new career
Pitch purrfect pics
9th September 2016
After working for technology giant IBM for more than twenty years, Sally Johnson decided to go back to university and realise her passion for photography. Not only did Sally graduate with a 2:1 this July, she also reached the finals of the AOP Student Awards - the most prestigious photography competition in the creative sector - and set up her own business.
We caught up with the former BA (Hons) Photography Top Up graduate to learn more about her cat-inspired project; what it was like to go back to university; and the photography business that she set up during her studies.
Tell us a bit about your final major project
This series of images explores human/animal interactions and takes a playful look at different ways of playing music to a domestic cat, while capturing the reactions it engenders.
What was the inspiration behind your project?
It was inspired by the album Music for Cats, species-specific music composed by David Teie - a cellist in the National Symphony Orchestra in Washington, USA - and my cat Bella (aka Missy B)!
What did you do before coming to university?
Prior to deciding to study for my degree, I worked for IBM for 23 years, specialising in pensions.  When there was an opportunity to apply for voluntary redundancy I jumped at the chance to do something I have always had a passion for.
 What was it like to go back to studying again after such a long time?
It was a challenge but very satisfying, and I enjoyed mixing with the other students on the course.
What have you enjoyed most about your time at Solent?
As a mature student, I have really enjoyed the challenge of returning to full time education to study a subject I am really passionate about and also meeting some great fellow students. I am also thrilled to have reached the finals of the AOP 2016 Student Awards..
Tell us a bit about your stunning AOP Award entry
The photo was taken at the Halnaker tree tunnel, which is part of the old Roman road between Chichester and London. I took it in on a perfect autumn afternoon, when the sun was streaming through the trees, last October (2015).
Tell us bit more about your business
I am the sole trader of Sally J Photography working on a diverse range of photographic jobs including, weddings, portraits and commercial assignments.
I had the opportunity to pitch for, and to secure, a grant through the University's Solent Business start-up scheme to help me give my photography business - which I began running while studying - a boost.  I was awarded £1,000 and have raised a further £325 through my crowdfunding campaign on the University's Launch Pad site. 
What's next for you?
I am busy building my business and focussing my efforts on making it a success in the future. You can find out more about Sally's work on her website.
What advice do you have for students?
Work hard but also take the time to make the most of all the wonderful facilities and opportunities that Solent offers – I was only at the University for a year and I can't believe how quickly the time has flown by.