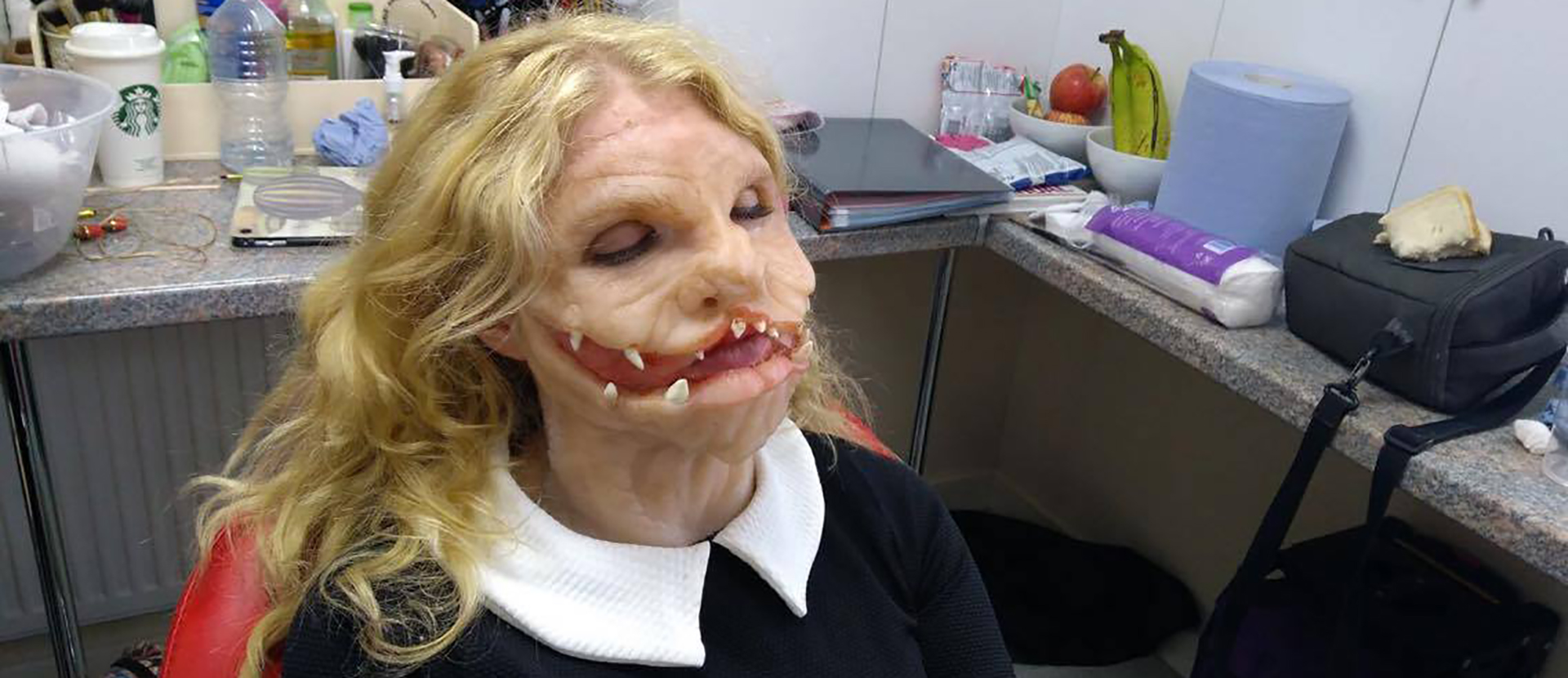 SFX grad gets friendly with the Clangers
In the summer of his second year at Southampton Solent University, Jack Threlfall designed and built the original animatronic robot that is now the mascot for E4's Bad Robot. Since graduating, he's been working at Factory on shows like Clangers and CBBC's
8th February 2018
TV, film, media production and technology
In the summer of his second year at Solent, Jack Threlfall designed and built the original animatronic robot that is now the mascot for E4's Bad Robot.
Since graduating from BA (Hons) Special Effects in 2015, he has gone onwards and upwards, working at Factory on shows like Clangers and CBBC's Scream Street.
We caught up with Jack to see what he's up to and to find out the key to his success.
How have you got to where you are now?
I was lucky to find a job straight after university, where I built and repaired prosthetic limbs. I did that for a year and a half before working as a prop maker full time.
I used to showcase my work at various film expos up and down the country, trying to meet the right people. It was a lot of work but helped me get involved with great projects.
I also did some work experience at Factory, which was amazing. They loved my work and took me on for the rest of the project. From there, the work has snowballed into a full time career – I work for a couple of studios on and off, depending on what they have on.
I'm also involved with an escape rooms company in Manchester, where I built their newest escape room, with more in the pipeline.
What's your favourite thing you've ever worked on?
That's a tough one – I get attached to anything I spend a while on, although it often turns into a love-hate relationship by the end.
I'm particularly proud of the escape room I've just built. It was the first project where I was in charge of pretty much everything: the design, the main elements (the games, animatronics and other fun stuff), and the build, plus I managed a team of artists, which was exciting. It was a lot of work but the outcome and public response was incredible.
How do you think Solent has helped you get to where you are now?
Solent helped me dip my toe into the showbiz pool – it was through the university that I got experience making a robot for E4. I only had a week to build it so it was great to teaching me how to deal with sleepless nights and the pressures of having clients.
I also learnt about quite a few different aspects of the special effects industry, which has helped me take on a variety of jobs, ranging from atmospheric weather on set to prosthetic makeup for horror stories.
What advice would you give to current students?
Don't expect everything to be served to you on a plate at university. You have to go out and do things in order to learn.
Don't say no to anything – you never know what may come of it. They thought Star Wars was going to be a flop back in the day!
Have fun and enjoy it while it lasts.