Shining the spotlight on alumni businesses
In May and June we showcased some of our alumni's businesses in a weekly Alumni Business Spotlight on our social media channels. Here, we share updates from six alumni - who graduated in years spanning 1997 to 2019 - about how they built their businesses
2nd July 2020
It is a difficult time for small businesses due to the global Covid-19 pandemic, and we wanted to give alumni the opportunity to showcase their businesses to our alumni community of more than 60,000 individuals. Solent is a top 10 university for graduate start-ups, so we know there are many entrepreneurial alumni who, after graduation, have started their businesses.
Over the two months, we showcased 30 businesses from alumni who graduated from years spanning 1997 to 2019. It was fantastic to see the variety of businesses and the creativity of our alumni.
From freelance graphic designers, to a preserve maker, a voice-over artist, to make-up artists, alumni got involved and showcased their entrepreneurial skills.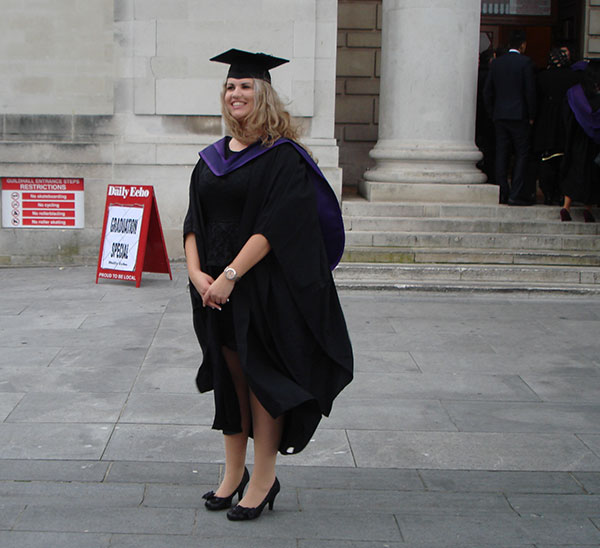 Christina Stone, who runs her own award-winning marketing business, Goldfinch Marketing was one of the first alumni to get in touch and showcase her company on our social media. Christina graduated in 2012 from BA (Hons) Fashion and was the President of the Solent Students' Union for two years. Christina now offers consultancy to small businesses, as well as logo design, website design and other marketing services.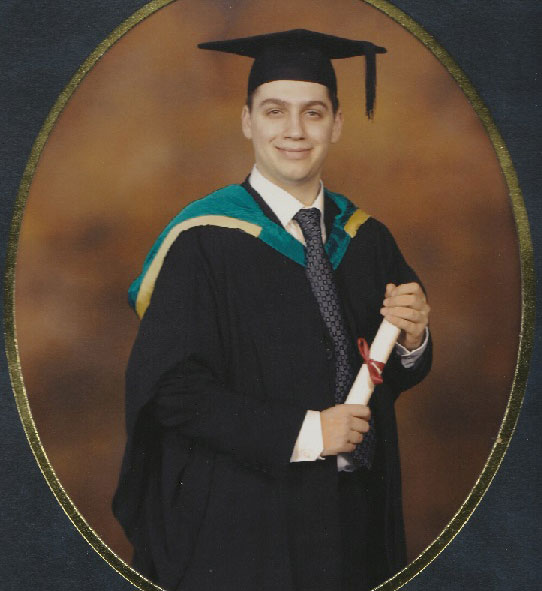 We also showcased Morrison Ellis who graduated in 2002 from BA (Hons) Media Writing. He's now a freelance audiobook producer/editor and corporate voiceover artist. Morrison has created audiobooks for Audible, Penguin Random House, Hachette, Orion, SpokenWorld Audio and independent producers.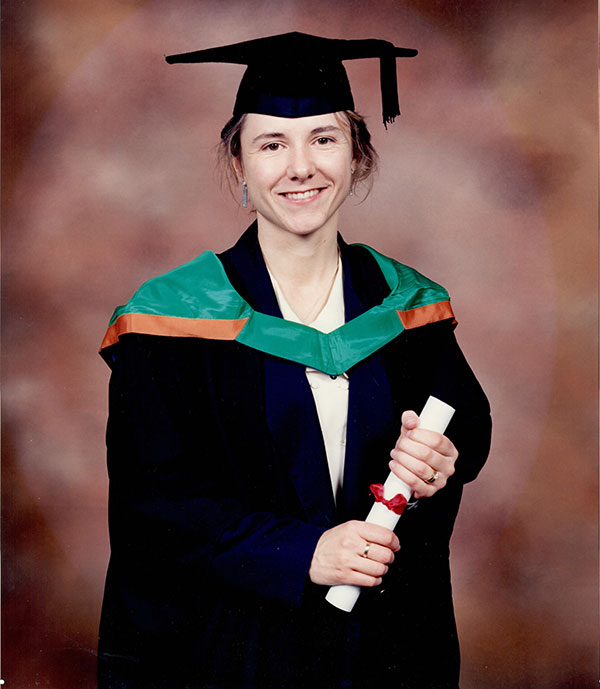 Alumna, Jennifer Williams got in touch to showcase her preserve making company, naked jam. Jennifer graduated in 1997 from BSc (Hons) Maritime Environmental Management. After working at Solent on maritime research projects, she went on to work in the maritime sector. After starting a family, Jennifer began working on her own business as a chef and set up her preserve making company in 2011, which has won numerous awards.
Jennifer is also an international judge working at corporate events across the globe alongside the International Taste Institute, Chewton Glen and other 5-star hotels. She also runs foraging and preserve making courses.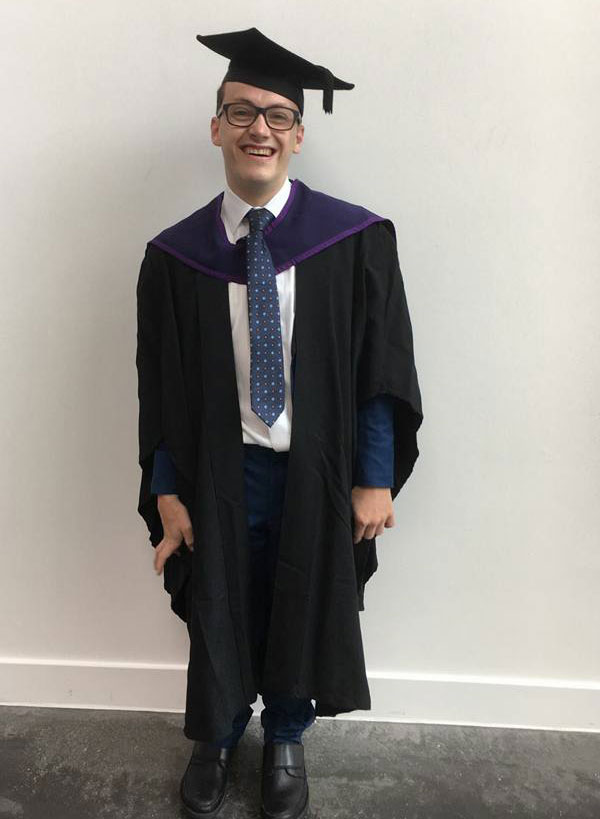 Alumnus, James Clowes, a recent graduate, completed both his BA (Hons) Graphic Design (2017) and MA Visual Communication (2019) at Solent. James is now the Director of Star Support For You, offering disabled young people a range of services to support them. James set up his business as he has cerebral palsy and employs assistants to support him to live life independently. 
James plays the Paralympic sport Boccia and was awarded Athlete of the Year in 2019. He says, "I was brilliantly encouraged and expertly supported by the High Performance Athlete scheme and staff at Solent."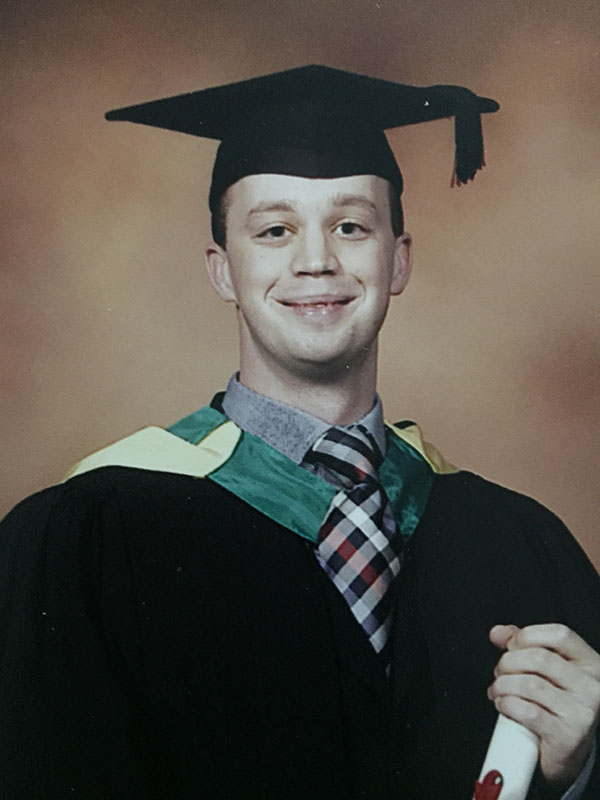 Andrew Sadler completed his bachelor's and master's degrees in marketing at Solent, graduating in 2001 and 2002. After spending 10 years in the sustainability industry, Andrew started Buildpass. As a leading building energy, sustainability and compliance specialist, Buildpass helps architects, developers and self-builders develop sustainable and low carbon construction projects from concept to occupation. The company has just celebrated its second birthday.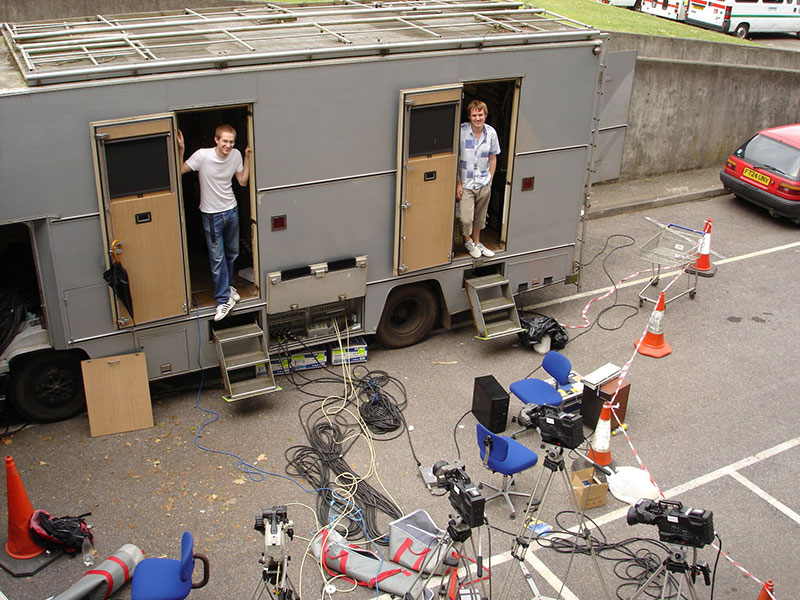 Alumnus, Rob Nisbet graduated in 2006 from BSc (Hons) Audio Technology. In the photo above, which was taken in 2005 when Rob was a student at Solent, it shows him helping to rebuild the original outside broadcast truck.
Rob is now the managing director of Event Production Services which provides technical services to the events and entertainment industries. Due to the current pandemic, they are working on pivoting services into live streaming and domestic/home AV installation.
Over the years Rob has employed several Solent alumni, supported Solent students with work experience, and provided equipment and technicians for Solent student experiences such as Butserfest and Truck Festival.
Event Production Services has just been voted 9th Favourite UK Event Supplier by readers of Stand Out, an industry magazine aimed at event producers and procurement teams.
Get in touch
It has been great to see alumni get in touch and share what they are doing now. Thanks to all the alumni who got involved.
This summer we want alumni to get in touch so we can showcase their personal successes.
Do you have an achievement in the last 12 months you feel personally proud of? This can be a success in your professional or personal life. If so, let us know and we can share this with your fellow alumni.