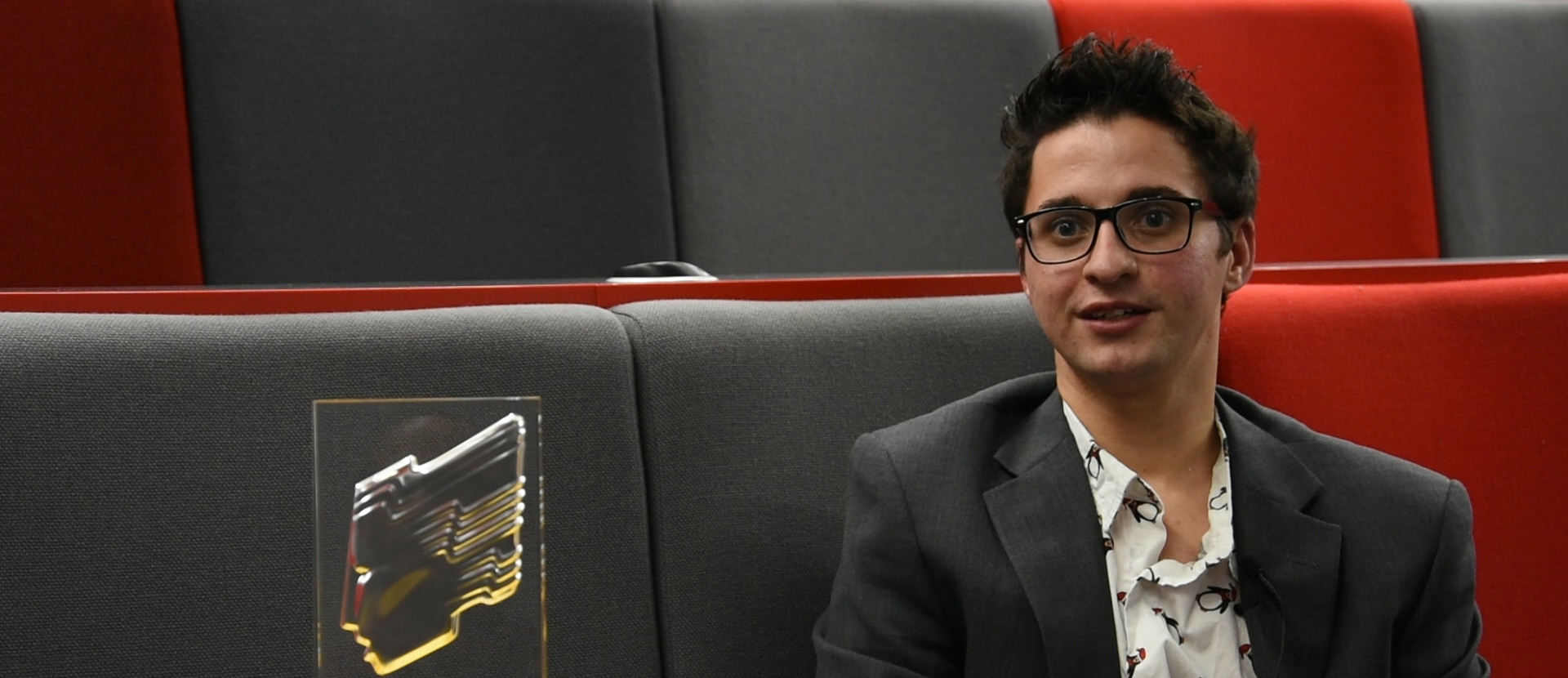 Solent Alumnus awarded Young Technologist of the Year by RTS
BSc (Hons) Media Technology alumnus Mark Couto is celebrating after receiving the award for 'Young Technologist of the Year (Thames Valley)' by the Royal Television Society.
19th December 2019
TV, film, media production and technology
Techex technical consultant Mark, was described by judges as having "a thirst for learning and an amazing enthusiasm for getting to grips with modern technology". This is the second win for Solent alumni, with Kath Gray (BSc (Hons) Live and Studio Sound, 2013) winning Young Technologist of the Year in 2017.
We caught up with Mark after his win to find out more:
Congratulations Mark, tell us how you came to be nominated for the award:
A senior member at the company where I currently work wrote the nomination for me, based on my willingness to learn and my excel in understanding what flows devices need to go through. It was such a surprise to win, I think everyone at my table knew I'd won before I did!
How do you hope this win will affect your career moving forwards?
I'm hoping that people will see that I'm not just somebody who's a member of the team, but who wants to stand out, be proactive and is interested in what they do day-to-day.
How do you feel Solent helped prepare you for your career?
Without Solent I wouldn't be in the job I am today, and I certainly wouldn't have won the award without their support. I found my current job through Solent, an opportunity came about with Techex who were offering an internship which I applied for, and got the job and I'm still there today.
Polly Hickling, Course Leader in media technology at Solent said of Mark's award, "As recognised by the judges, Mark has always shown a thirst for learning and a desire to gain knowledge from every opportunity. We couldn't be prouder, Mark really deserves this recognition of his hard work and we are sure he is going to continue to go on to do great things."