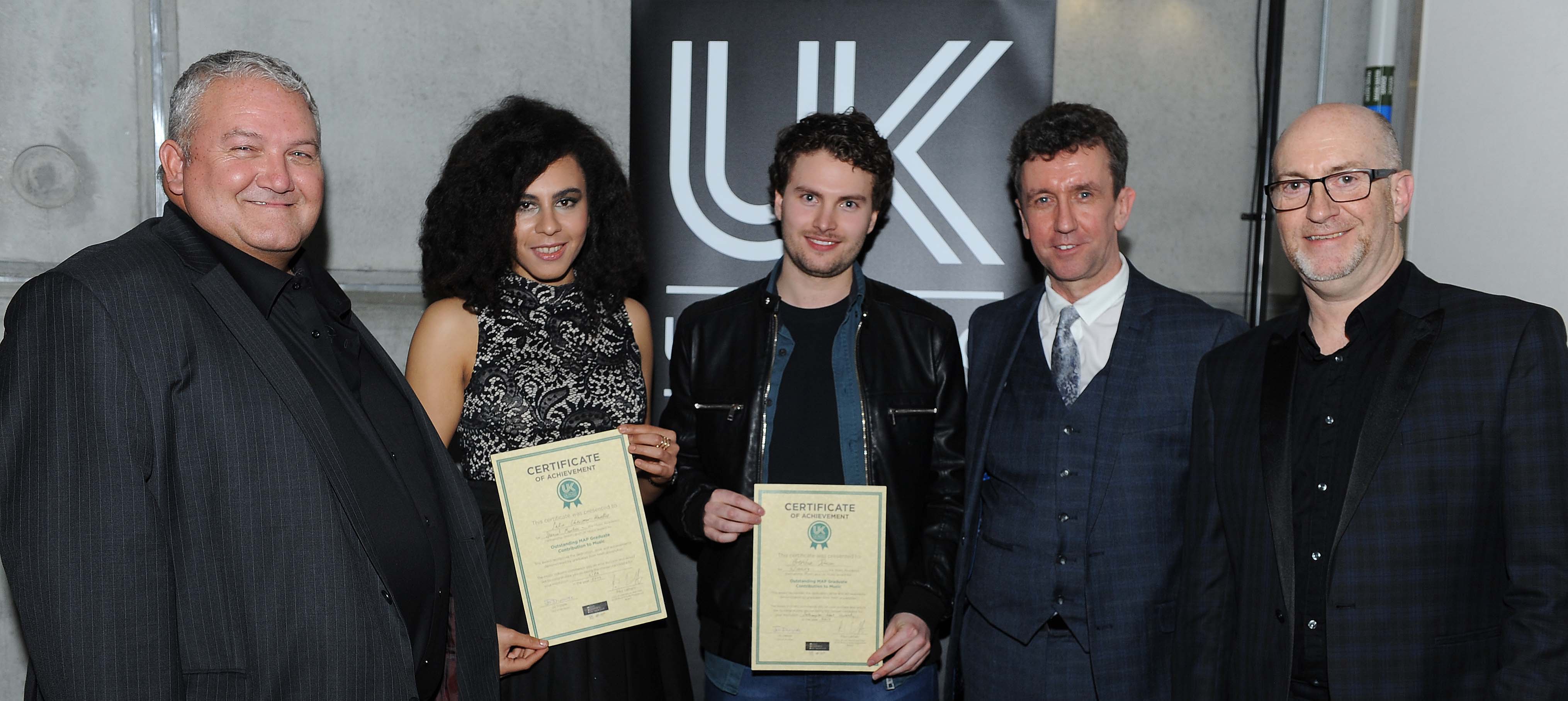 Solent alumnus wins music award
Making waves in the music industry
4th April 2017
Solent alumnus Brendan Johnson has won this year's UK Music 'Outstanding Music Graduate' Award.
Brendan beat tough competition and scooped the award thanks to the amazing work he has produced since graduating from popular music performance at Solent three years ago.
"I'm really grateful to have been put forward for an award and so happy about winning it," he says.
"It happened so quickly! It was fun to be at an event surrounded by all these people who are far up in the industry and actively want to know about you. That was refreshing as normally they're busy and hard to get in touch with, so it was a unique networking opportunity."
Since leaving Solent, Brendan has had tour band leading roles for The Voice, Shayne Ward (X-Factor winner) and most recently, West End star Ryan Molloy. He also teaches guitar at Coda Music Centre, and is a musical director for a number of artists. He has recently performed at the Frankie's Farewell shows in London.
Brendan says his time at Solent helped get him ready for these roles: "I think I was really well prepared thanks to the course as you can sharpen up your skills but also learn how to actually make it," he says.
"You're in the same position as many other students and you all want to go forward, but you're not quite sure how to do it. University teaches you that."
Brenden's plans for the near future are niche and focused: "I want to get good reports from all my current clients, especially Ryan Molloy, do some recordings or a few more shows."
Paul Rutter, Associate Professor and Head of Music at Solent congratulates Brendan: "Brendan's award is so well deserved. He has worked tirelessly on a wide range of professional music projects and demonstrates a true example of what can be achieved with dedication and hard work, beyond his degree here at Solent. We are proud of Brendan and look forward to seeing him perform in the future."