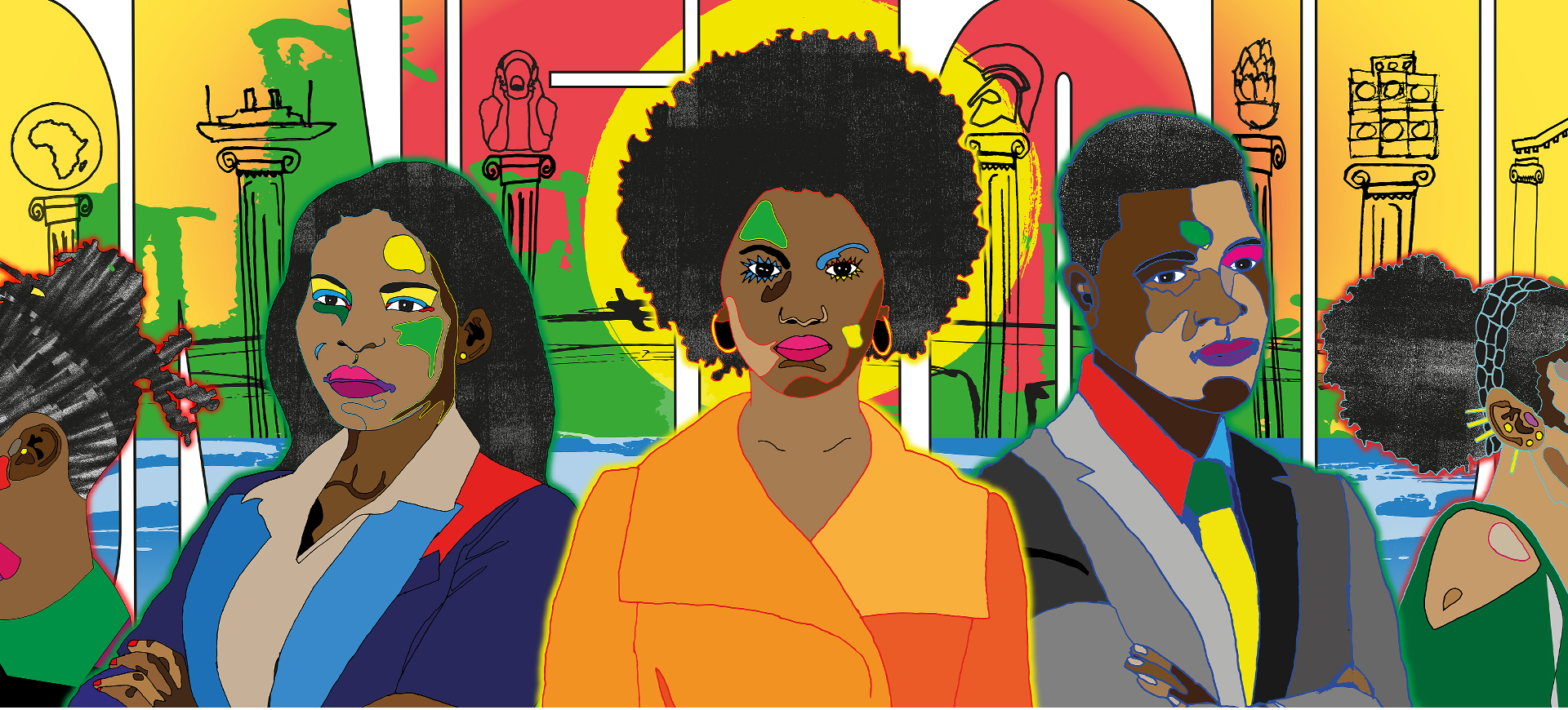 Solent celebrates Black History Month
Solent will celebrate Black History Month with a series of events to mark the contribution and achievements of the city's black community.
26th September 2019
This October Solent University will celebrate Black History Month in Southampton with a series of events to mark the contribution and achievements made by the city's black community.
This year's theme is 'identity' and the University will be marking the month with a series of events, projects and activities for staff, students and the local community – from photo exhibitions to public lectures.
Speaking at the launch event on Thursday 26 September, Professor Julie Hall, Solent University's Deputy Vice Chancellor, said: "Solent University is proud to be a sponsor of Black History Month.
"We support this awareness raising event because it aligns to the University's values and it provides an open and inclusive environment where we can celebrate the achievements of Southampton."
Race and diversity consultant and founder of Black History month for Southampton, Don John – who received an honorary degree from Solent in July 2019 – was also present at the launch.
"Solent University has supported the Black History Month South organisation for many years," he said. "They have hosted exhibitions, lectures and shows and collaborated with Solent in film and music ventures.
"Students and staff are very much invested in these celebrations, highlighted by the part they played in the joint production of the spectacular mural celebrating the presence of the Caribbean communities in the city, which was unveiled at the launch of last year's event."
The University will be running a series of public events throughout the month.
Between Friday 4 October and Saturday 20 December 2019, Solent Showcase Gallery will be developing Un:Common Knowledge - two new commissions for Southampton, working in collaboration with community leaders Don John and Abdoulie Sanneh to tell two stories of Black History in the city.
Matabeleland to Southampton to London will be exhibited from 4 - 13 October and Rebel Music: The Story of the Blues Parties in Southampton will follow from 19 October until 20 December.
On Wednesday 9 October the Spark Building at Solent University will host a free public lecture exploring Southampton's cultural scene has evolved in reflection to today's society and how the role of music can play in the future of building a more culturally cohesive city.
There will also be a photo exhibition by Don John hosted in the Spark throughout October, God Created Black People & Black People Created Style.
Click here more information on the events.