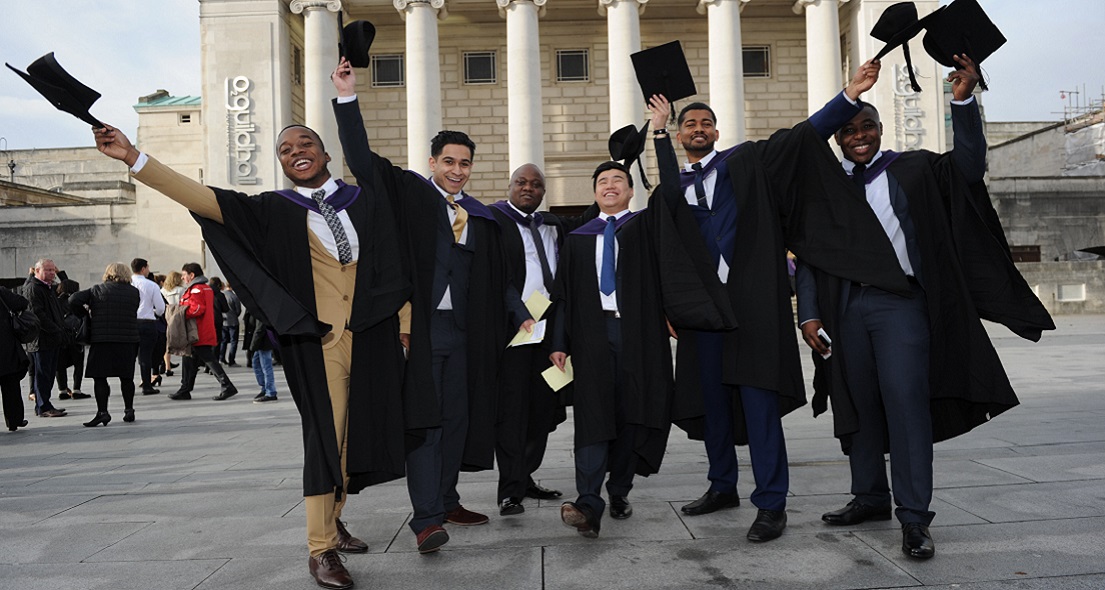 Solent celebrates summer graduation
Will the sun shine for graduation?
4th July 2016
Southampton Solent University will be celebrating graduation in the summer for the very first time; when more than 2200 students gown up and make their way to the Southampton Guildhall to receive their degrees and professional qualifications this July.
Following feedback from students, the University made the decision to move the annual graduation ceremonies from November to July.
Ten ceremonies over five days from 11-15 July will celebrate the new graduate talent in areas ranging from sport to architectural technology, fashion to yacht-design and business management to TV and film production.
Looking forward to the summer's ceremonies, Vice-Chancellor of Southampton Solent, Professor Graham Baldwin says:
"Graduation is the highlight of the academic calendar. It is a time when we celebrate the academic achievement, new skills and future success of our students. It also reminds us all of the excellent facilities, academic expertise and talent that we have here at Solent. I would like to wish everyone graduating this July every success with their future careers."
"This year's graduation is the pinnacle of a great year for Solent," he added, "one in which we have won national awards, lifted sports trophies and seen the completion of our stunning new teaching and learning building. I would like to thank our students and staff for their part in our continued success."
During the week, the University will also be presenting honorary degrees and visiting fellowships to the following academics and professionals who have made an outstanding contribution in their field of expertise:
Terry Barber (Doctor of Fashion)
Anne V Coates (Doctor of Arts)
Alastair Fischbacher (Doctor of Maritime)
Bill Dixon (Doctor of Technology)
Philip McNulty (Doctor of Media)
Walter Murch (Doctor of Media)
Guillame Verdier (Doctor of Technology)
Naomi Climer (Doctor of Engineering)
Francis Benali (Doctor of Sport)
Lawrie McMenemy (Doctor of Sport)
Alexander Naraian (Honorary Fellow)
The University Chancellor, Admiral The Right Honourable Lord West of Spithead and the Pro-Chancellor and Chair of the Board of Governors, Jonathan Cheshire, will preside over the University's graduation ceremonies.