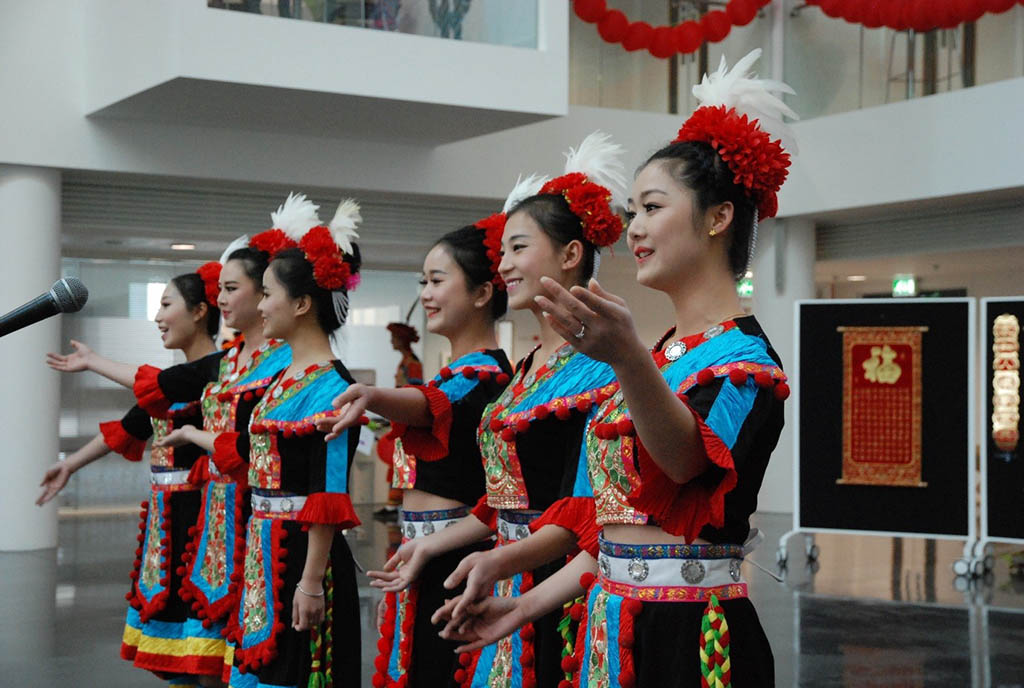 Solent Celebrates Year of the Rooster
Celebrating the Year of the Rooster
17th March 2017
This year Southampton Solent University partnered with the Chinese Association of Southampton to celebrate the Chinese New Year. The event was held in the Spark with a mix of song, dance and fun activities to mark the Year of the Rooster.
The celebrations kicked off with vibrant performances, including a traditional Lion dance and Dragon dance, followed by a display of Chinese Martial Arts by Wutan Kungfu School.
Participants were invited to take part in activities- such as learning how to use chopsticks- while performances continued with mix of music, song, dance and comedy. 
Visiting academics also attended the celebration, including researchers from the China Centre (Maritime), where UK and Chinese staff share expertise to bridge the gap between the two maritime communities.
Mike Wilkinson said, "It was brilliant to see a large community gathering of all ages using the Spark as a venue.  The music, dancing, and costumes were superb and underline what internationalisation can contribute to our University and Southampton.  Altogether this was a most enjoyable occasion for all present."