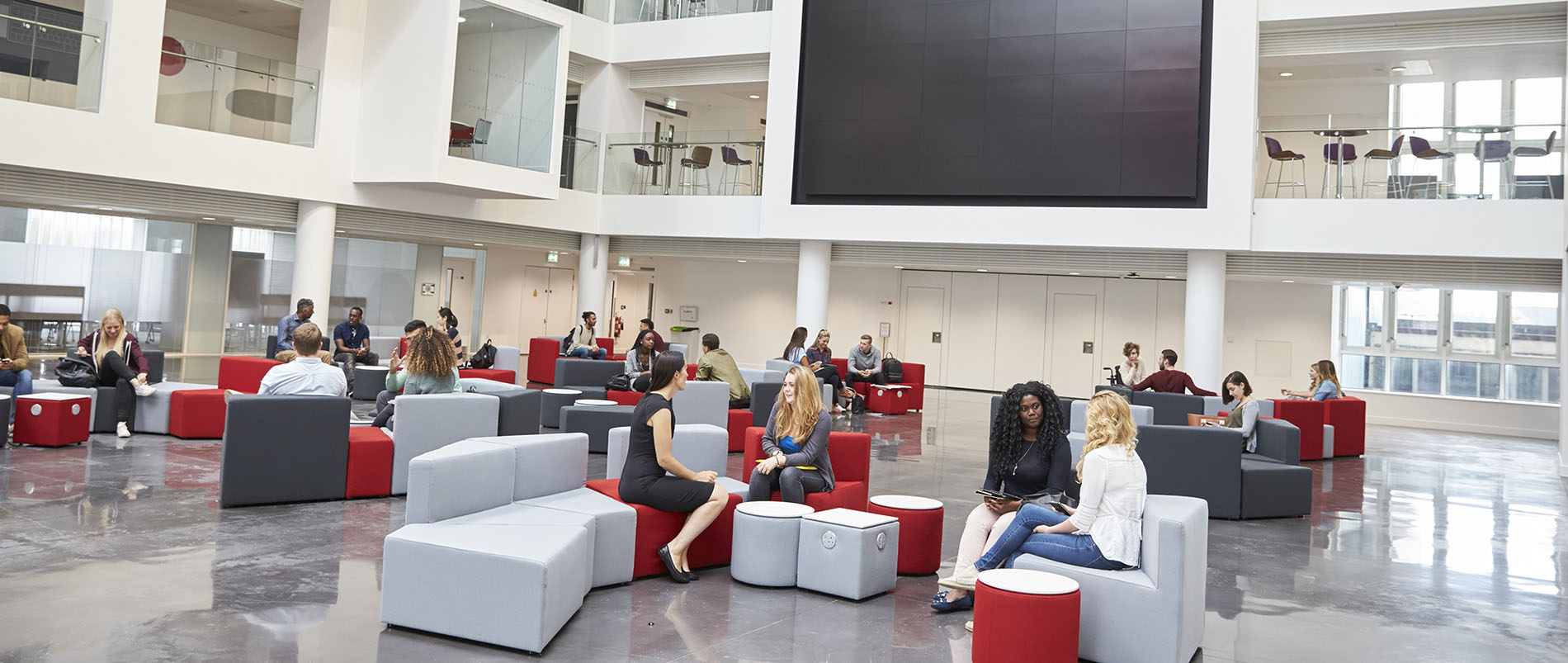 Solent climbs up student-voted league table
Students vote to move Solent up league table
11th April 2017
Southampton Solent University has climbed 11 places in the University of the Year category for Whatuni's Student Choice Awards 2017.
The awards, an annual celebration of student satisfaction, are based on reviews by 27,000 students across 12 categories. Solent has moved from 96 to 85 (out of 127) in the University of the Year category, moving above Bournemouth University (99), and University of Portsmouth (106).
"We put our students at the heart of everything we do, so we're really pleased to have moved up in the Whatuni Student Choice Awards as they represent what students think about Solent," says Professor Mike Wilkinson, Solent's Deputy Vice-Chancellor (External Engagement).
"It is great to see in particular that students are enjoying our new learning and teaching building, The Spark, with our facilities ranking rising 58 places from 89 to 31. We want to continue climbing in this important league table and will be looking at the reviews to see how we can continue to improve what we offer our students."
The Whatuni Student Choice Awards differs from other university rankings tables as it is solely driven by student opinion. Students give their university an overall rating of one to five; with those results averaged to create overall ratings for each university across twelve categories of student experiences. Solent has a ranking of 3.97 out of five, with the highest (Harper Adams University) being 4.73.
Marcella Collins, Managing Director UK for Hotcourses, adds: "The progress Southampton Solent University has made in the 2017 Whatuni Student Choice Awards is noteworthy as student satisfaction across the sector as a whole has actually gone down year-on-year. Following the release of the 2016 table, the University has clearly listened to their students' voice and made positive changes that have had an immediate and lasting impact. 
"Student reviews not only offer prospective students a glimpse of what life at university is really like, but they provide invaluable feedback to universities for improvement. It's great to see Southampton Solent University is recognising their students' expectations and investing in their futures. We look forward to watching their progress in the run up to next year's table."
Solent went up in six categories, including:
University of the Year - 85th place (up from 96)
Facilities – 31st place (up from 89)
Accommodation – 73rd place (up from 110)
Student Support – 75th place (up from 95)
Job Prospects – 81st place (up from 86)
Clubs and Societies – 94th place (up from 99)
The University went down one place (from 84 to 85) for course and lecturers, and city life went down three places (from 69 to 71). Solent Students' Union went from 89 to 105.
Megan Maddex, President of Solent Students' Union, adds: "We know that a strong Students' Union is key to providing the best University experience for students. 
"As part of this we are committed to working with students to understand what they need from the Students' Union in terms of support, opportunities and experiences. 
"Our annual survey is currently open, and this will give us a greater insight into how we can improve life for students whilst they study at Solent."
A full list of the results can be found on the Whatuni website.