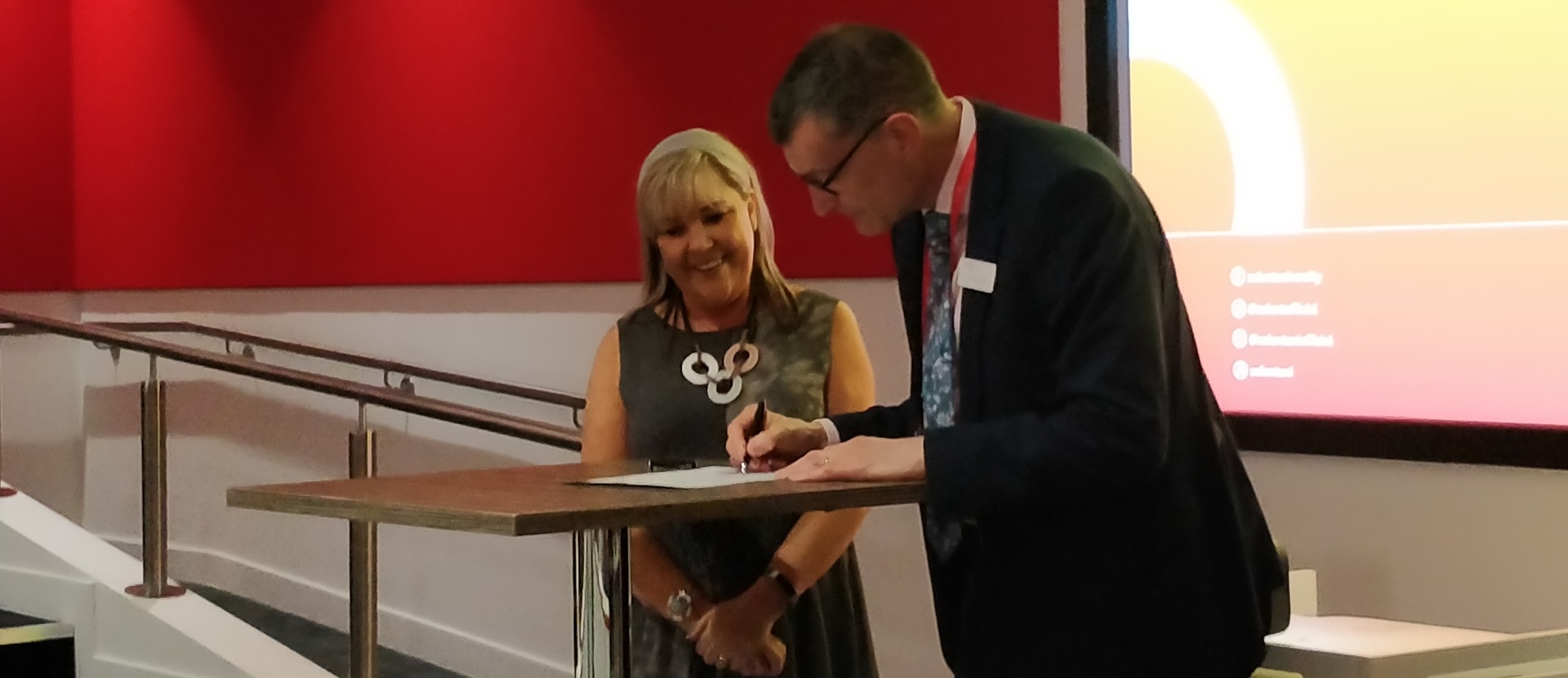 Solent launches as centre of excellence for interior design courses
14th June 2019
Architecture and construction
Architecture and design
In a ceremony on Friday 7 June, Solent University was accredited as a Centre of Excellence by SBID (the Society of British and International Design), for both BA (Hons) Interior Design and BA (Hons) Interior Design Decoration.
With one centre being launched in every region, Solent is one of the first institutions in the UK to be awarded this prestigious selection, which places the University as a central hub for interior design professionals in the south east.
Diane Celella, president of SBID, explains why Solent stood out to receive the accreditation: "It was a very easy decision to choose Solent. We weren't just looking at excellence in teaching and results, but also in how they work with industry, and Solent does this in a really impressive way."
Solent has had a longstanding relationship with the SBID, which accredits both of our Interior design courses. As one of the soon to be nine Centres of Excellence across the UK, the University will become a hub for learning, innovation and research, hosting continuous professional development (CPD) events and facilitating industry networking.
Sarah Radif, head of architecture and design practice, says: "Being recognised as an SBID Centre of Excellence will have a massive impact on both students and staff.
"Plus, to be recognised as among the best in the sector will further enhance Solent's reputation, nationally and internationally, and make our graduates highly regarded by industry."
Diane continues: "It's important students work with designers in practice. SBID Centres of Excellence are intended for all designers to work and network together. Hopefully, students may meet their future employers!"