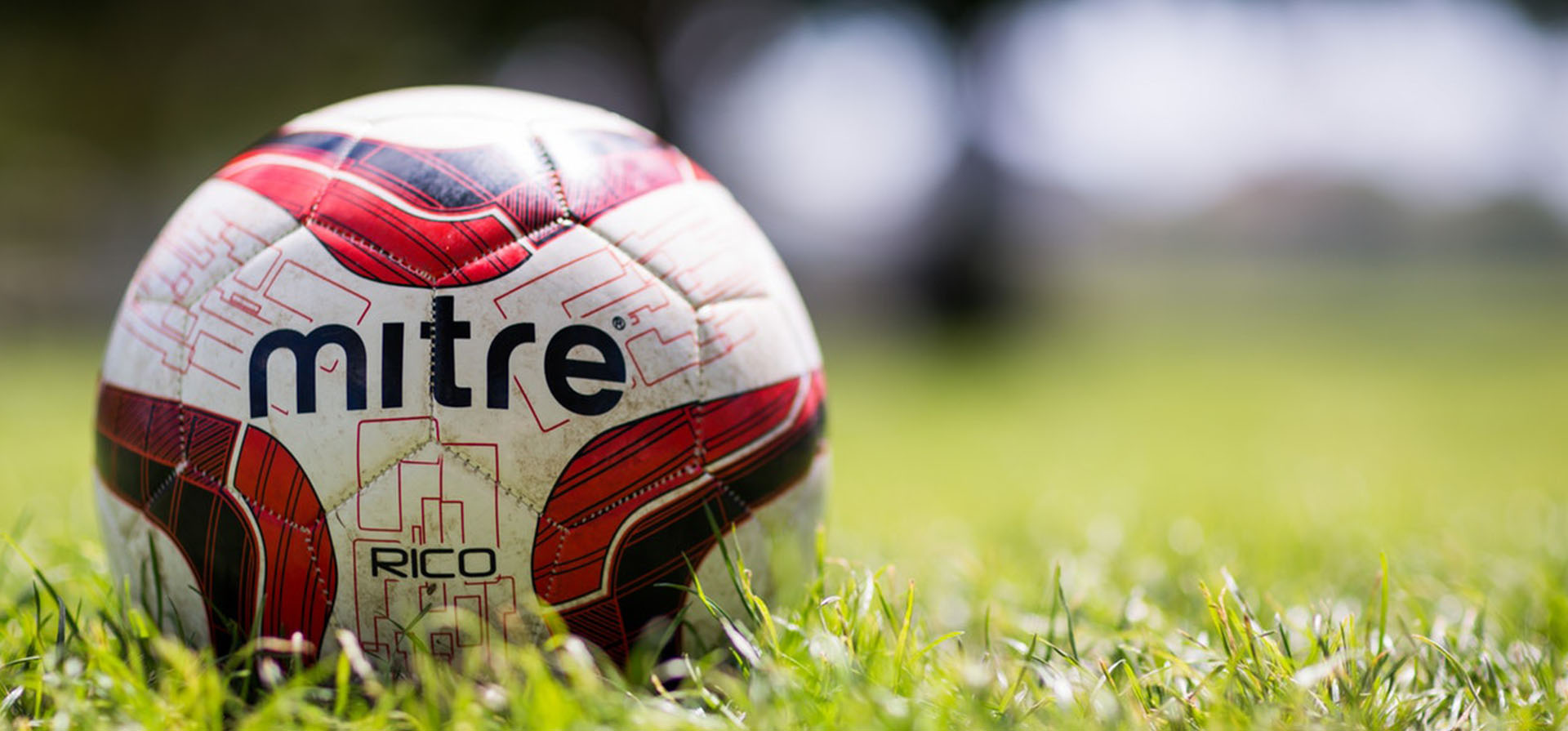 Solent launches UK's first four year combined MSci Football Science degree
The science of football
9th April 2018
We welcomed Chris Neville to Solent last month who, from September 2018, will be teaching the University's MSci Football Science course – the first degree of its kind in the country.
During his 20 years in the football industry, Chris has built up an impressive portfolio which includes working as a coach within some of the biggest tournaments both in the UK and internationally, including the World Cup, Premier League and the European Championships.
We caught up with Chris to find out his secrets to success, how he feels to be leading a pioneering new course and why it is needed in the industry…
Welcome to Solent, how are you settling in?
I have thoroughly enjoyed being part of a vibrant and energetic environment. I enjoy working with young people and watching them grow, so this has been an ideal transition.
What first attracted you to a position at Solent?
The course we are offering is innovative in its design and application and I have always enjoyed being part of something that is progressive.
MSci Football Science is a new course for Solent and the first degree of its kind in the country, what can interested students expect?
The course will offer students the opportunity to blend solid coaching and academic education with real-life industry experience.
During the first year, students will be introduced to the key coaching and sports science disciplines and the foundations of professional football, including visits to clubs and organisations.
The second and third years will then expand on this knowledge and field-based experience with units that include strength and conditioning, performance analysis in professional practice, applied techniques in sports psychology and elite youth development.
Finally, the fourth year will include units that are key to industry employability, including training and competition demands, team leadership and management, talent identification and BASES (British Association of Sport and Exercise Scientists) supervised experience.
If your students were to take one thing away from the course, what would it be?
We would encourage the students to spend time developing their ideas and skills that are aligned to their chosen football career pathway. Being open minded to development opportunities is key.
Why does the industry need this course?
From an industry perspective, football clubs like to employ people that not only have very strong academic background, but also understand how the industry works. There are a large number of sports scientists graduating each year, and having scientists graduating at master level with specific football experience, sets this course apart and increases industry employability.
You have over 20+ years' industry experience, what has been the secret to your success?
That's a hard question to answer in a single line – particularly in professional football. Being flexible and managing change are characteristics I have tried to learn over the years. Professional football is ever changing and being able to react quickly and decisively is important. Having said that, change challenges you in other ways, so I have always tried to be myself.
I've also always tried to learn from every situation, positive or negative. Being honest is important - and a bit of luck helps from time to time!
Most memorable moment from your career to date?
I have been lucky to travel to some amazing places, and work with some very talented people. The first match of my first major tournament in 2006 was very special and in 2003, very early on, being promoted to the Premier League was also a highlight. Often the smaller things leave a lasting memory.
How will you apply your industry experience to the classroom?
I hope to be able to bring some additional context and enjoyment to classroom learning by being able to give real life football examples and stories. We are lucky to have a really strong team of lecturers on the course with a varied background in professional football and sport in general, so we aim to enhance learning with this experience.
Any top tips for students/prospective students wanting to succeed?
Work hard, be resourceful and innovative, continually learn and be yourself.
Find out more about our MSci Footbal Science course here.