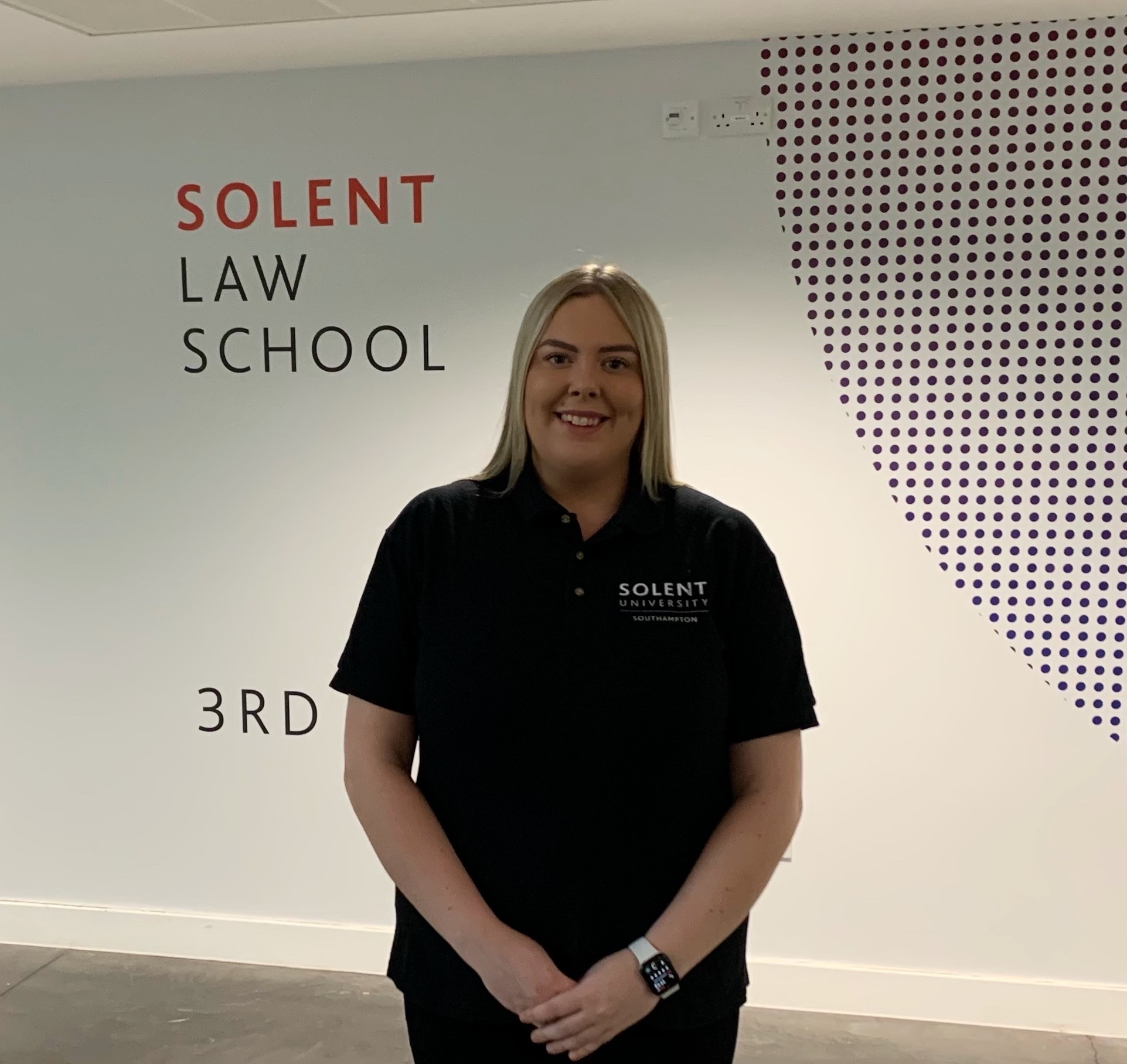 Solent law student wins Volunteer of the Year award 2021
Third-year BA (Hons) Law student, Paige Symms has been awarded the Volunteer of the Year Award 2021.
9th August 2021
Paige, 22, is a third year student studying Law at Solent University, and has been volunteering for Citizens Advice Witness Service since November 2018. She is based at the Southampton Crown Court and West Hampshire Magistrates Court as a Court Volunteer.
On receiving the award, Paige says: "I'm so grateful to the Witness Service for their nomination, I have gained valuable experience here in my role as both a volunteer and team leader, which will no doubt assist me in my career in the legal profession. It's wonderful that Southampton City Council recognises the voluntary services within the community in this way. Thanks must also go to my tutors at Solent University, for their guidance and support."
Southampton Courts said: "Paige is part of a team that supports witnesses and their families coming to court to give evidence. It can involve giving practical information about the court processes and emotional support at a stressful time. Paige is an excellent volunteer. Her knowledge of the criminal justice system compliments her friendly, professional, and empathetic manner. Her support is valued by witnesses and staff alike and she has been a constant help during 2020 which saw many of our volunteers unable to come in. We would like to extend a huge thank you to Paige for her help."
As part of her Student Ambassador role for Solent University Paige has also forged a partnership between the Law department and the Witness Service for future students, as she explains: "In a meeting with the new Director of Law, Kevin Rogers, we discussed my work with the Witness Service and his plans to provide more real world work experience opportunities to Law Students. I then reached out to the Witness Service in the area, excitingly the result was that the Witness Service would look to join the rich work experience programme at Solent University.