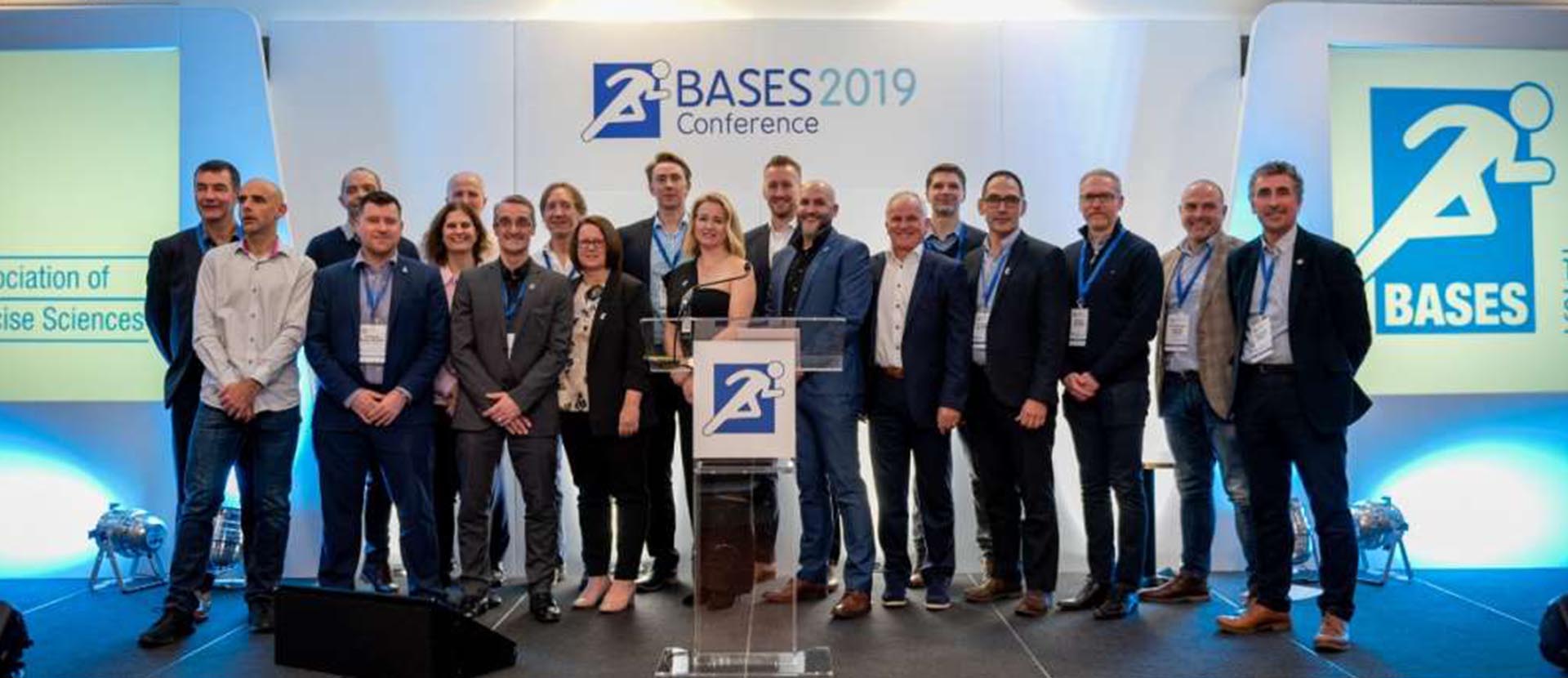 Solent scientist receives top accolade
A Solent Associate Professor has been recognised for his exceptional work.
4th December 2019
Adam Hawkey, Associate Professor in Solent University's School of Sport, Health and Social Sciences, has been recognised for his exceptional work within the sport and exercise science community with a Fellowship of BASES.
Awarded by the British Association of Sport and Exercise Sciences, the Fellowship acknowledges esteemed professional achievements, skills, knowledge and commitment to the sector. 
Speaking about the award, Adam, who joined Solent in 2016, said: "It is a huge honour to receive such a prestigious accolade and to be recognised by BASES and your peers as having raised the profile of sport and exercise science. It is very humbling and one of the highlights of my professional career."
Adam's wide-ranging career in elite sport has included work with Premier League and Championship football clubs, British Judo, British Gymnastics and professional roles at the Olympic and Paralympic Games as well as providing expert commentary for the FIFA World Cup. He is also a former researcher with NASA's Biomedical Office at the Kennedy Space Centre, where he investigated musculoskeletal alterations during space flight.
More recently, Adam has travelled to China to advise the WellBone Medical Technology Company and the Jiangsu Sports Bureau Training Centre on the set up of their new sports laboratories. During the trip, he was the honoured guest and keynote speaker at the Inaugural International Sports Research and Sports Rehabilitation Seminar at the Jiangsu Olympic Sports Institute in Nanjing. 
He has also worked as expert advisor and narrator on a new animation from BASES and The Physiology Society, highlighting the breadth of roles that sport and exercise scientists undertake to improve performance and improve health. The resource will be used nationwide in schools and colleges to help with option choices and at universities to promote courses at open days and events.