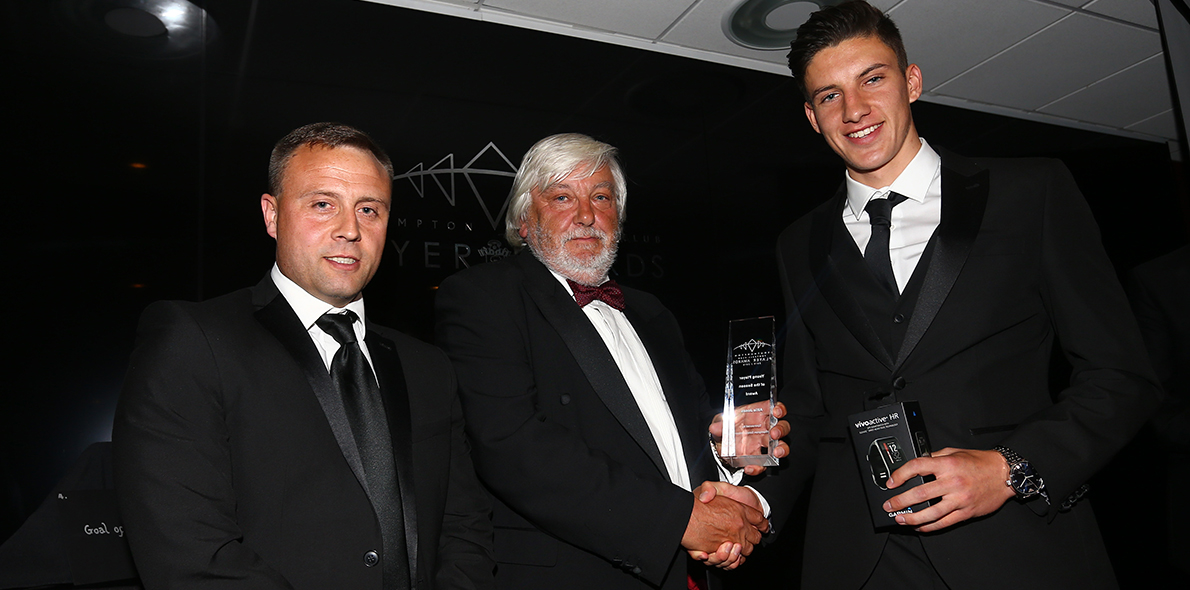 Solent Sport presents youth award at Saints Player of the Year event
Solent Sport take part in Saints FC awards
31st May 2016
Leicester's unprecedented premier league victory might have captured the sporting headlines in the 2015/16 season, but Southampton FC has also achieved an incredible amount this year.
Delivering their highest ever finish in the premier league in 6th place, their highest ever points total of 63, and securing a place in the Europa League, this has been Saints' best season for years – and Southampton Solent University is proud to have played a part in that.
As official partner of Southampton FC, Solent works closely with Saints players from the first team down. We provide pre-season training for the first team in our advanced sport science and athletic testing facilities, media support for the under-21s, and more – helping develop the next generation of Premier League stars.
Phil Green, Director of Solent Sport, was given the honour of presenting the Young Player of the Year Award at the recent Southampton FC Players Awards evening. Five awards (including two voted for by fans) were handed out at the star-studded ceremony, celebrating the players' fantastic achievements in securing Saints' best-ever results this season.
Virgil van Dijk took home both the Fans' and Players' Player of the Season awards, but we at Solent were more interested in finding out about the future of the club. After much speculation among the crowd, Phil Green finally opened the Young Player of the Year envelope to reveal the winner was Alfie Jones!