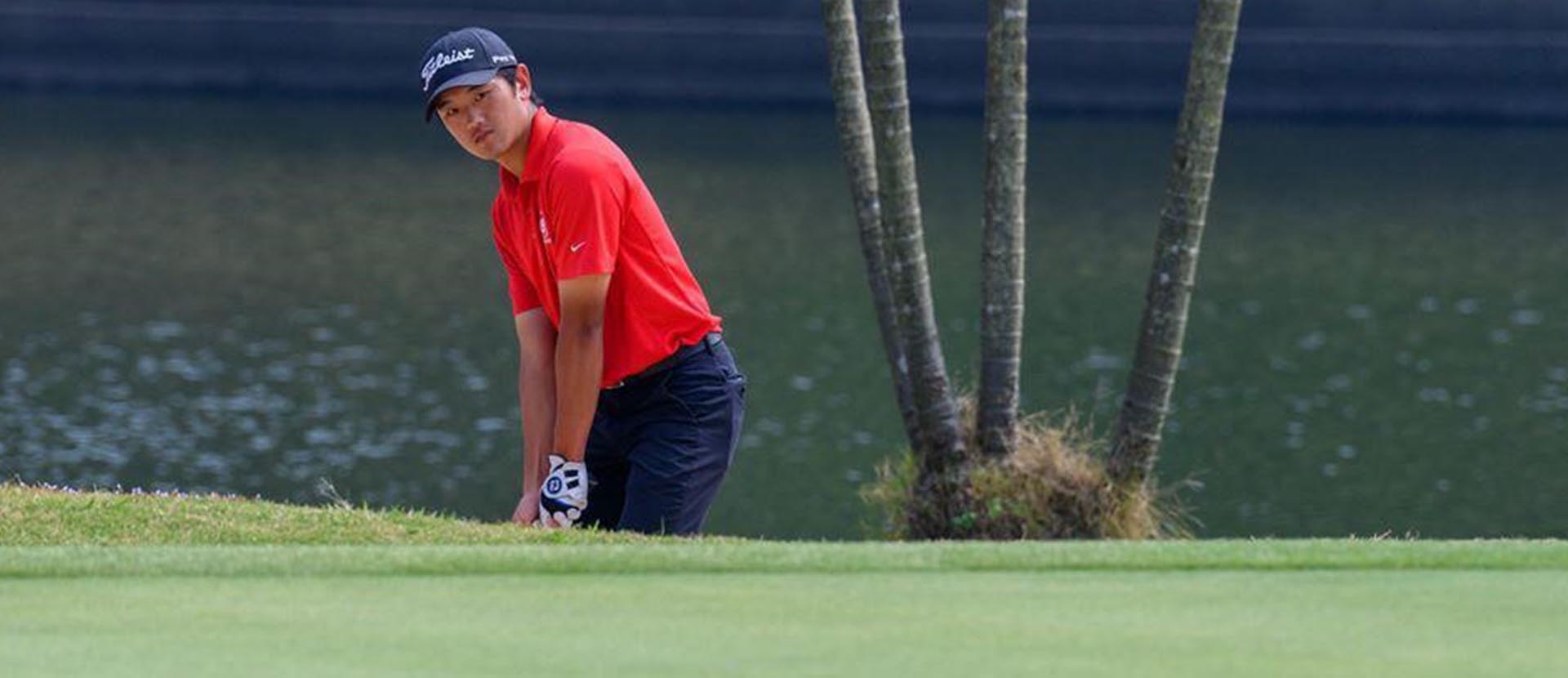 Solent student to take part in Hong Kong Open
A Solent University student will take part in the Hong Kong Open in January.
16th December 2019
After winning the Hong Kong Amateur Open golfing title Solent University student, Chi Hin Lou Tan, will now take part in the 61st Hong Kong Open (Asian tour event) in January 2020.
Lou, 19, who is currently in his second year studying Sports Management, will be playing alongside a number of top international golfers in the 120-player tournament.
"The Hong Kong Amateur Open was my first title in Hong Kong," Lou explains. "I entered the competition knowing I had a good chance and stuck with my goals until the end, and the result sorted itself out. It was certainly a relief though.
"I'm really looking forward to being a part of the Hong Kong Open. I'm planning on using the opportunity to see where my golf is compared to the Tour players, and find out how much harder I need to work to get to that level.
"Once I graduate, I will probably play another couple of years of amateur golf with the Hong Kong National Team. This will allow me to be fully prepared if I still want to take it a step further and turn professional.
"This will be the biggest event I have played at and it feels a bit weird because the tournament is one of the reasons I started playing golf. It has been my motivation and I honestly can't believe I'm playing in it."
Photo credits: Wun Suen, iD8 Works