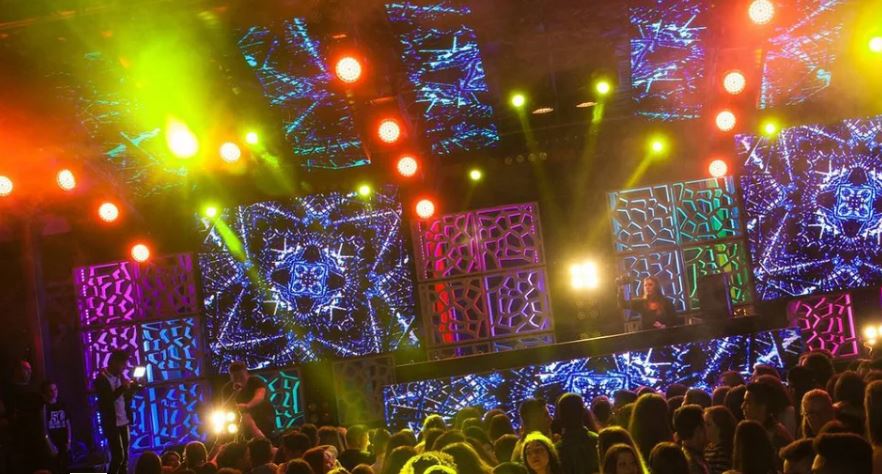 Solent success: Five years on with animation entrepreneur, Lewis
Animation graduate Lewis, 'bossed it'
10th October 2016
Just five years after graduating, Lewis Rogers (28), is his own boss with successful animation business, LR Animation Studios  under his belt, having worked on a range of projects including the Biffy Clyro's Opposites world tour.
An entrepreneur at heart, Lewis, a former BA (Hons) Animation student advises current students and animation gurus of the future that there is no time like the present so "Start now. Win clients and make money while you're still at university."
We had a quick catch up with Lewis. 
It sounds as though things have been going well. What have you been getting up to Lewis?
I began my own company pretty much as soon as I left University but it wasn't until 2012 that it became a full-time business. I now operate the business in an office space at Fareham Innovation Centre in Lee-On-The Solent.
What made you start your own business?
Well, initially my plan was to try and get as much freelance animation work as I could and add everything into my show reel for potential employers. I always imagined that I'd pitch this to all the big studios in London (which I did), however I began to get so much freelance work that a career carved itself out. By September 2012 I was inundated with projects and quit my  part-time job to work for my own company.
What would you say your career highlights are to date?
I think working on music tour videos has always been the most rewarding of gigs I've had. In 2013 I was commissioned to create giant screen animated content for Biffy Clyro's 'Opposites' world tour. This led to creating content for acts around the world including 'The Band Perry' (a big country name in Nashville) and David Guetta. The excitement and buzz of seeing your work on a huge screen with thousands of people thrown into the mix of a live environment just doesn't compete for me.
Where do you ultimately want to be within the industry?
I do a lot of corporate videos and product demonstration videos etc. but I would love to focus the company on just creating animated content for live events (music tours/exhibitions and even immersive theme park attractions). My focus is on expanding my team of freelancers who work on my projects.
What did you love most about your time at Solent? 
The staff and students' passion for animation.
What are the most important skills and knowledge you gained at Solent? 
Working on live client projects and being taught not only the technical skills of animation but also how to deal with clients in the real world and complete projects with short deadlines.
What advice would you give to current students with regards to readying themselves for the workplace?
Start now. There is a whole host of freelance websites that you can use to bid for jobs, win clients and make money while you're still at University.
At LR Animation Studios our philosophy is simple; 'we love what we do'
Find out more about the art and design courses available at Solent here.