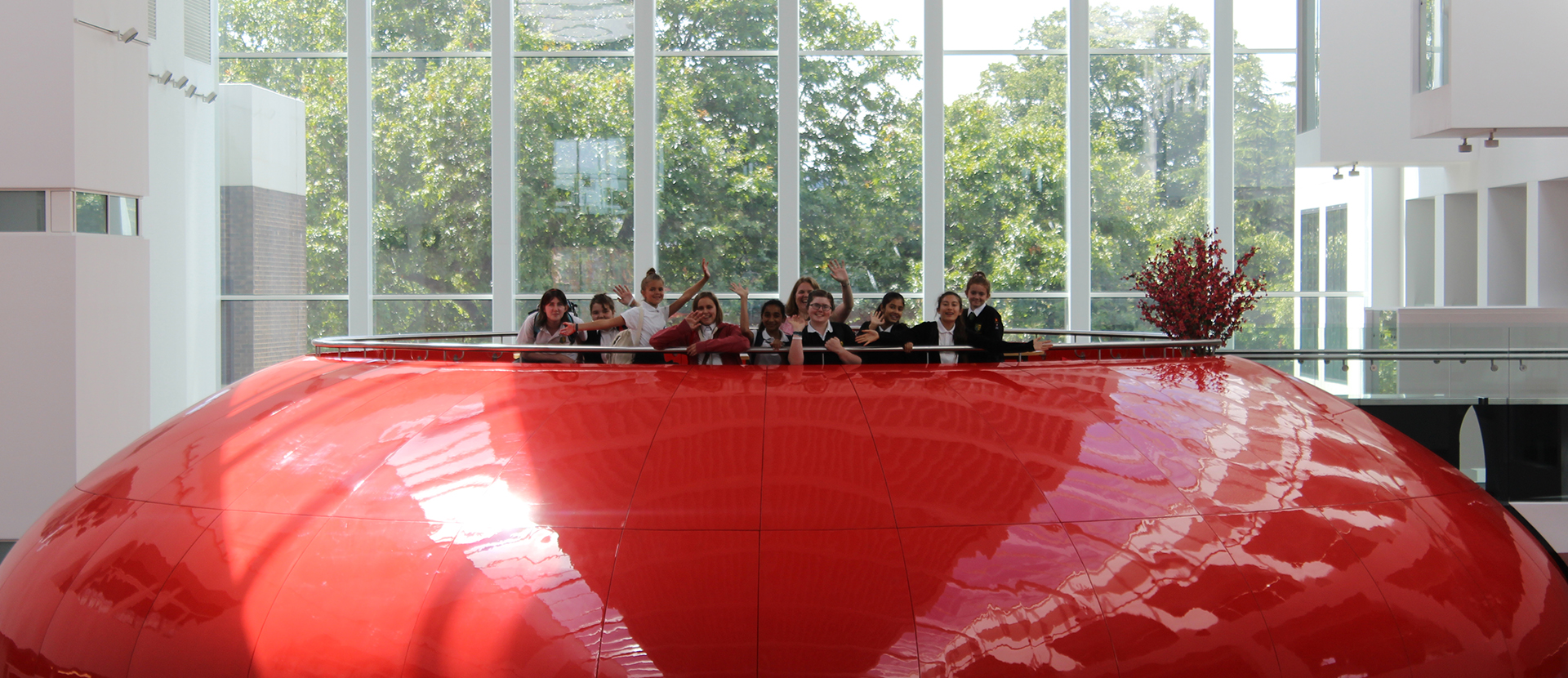 Solent work with local schools to encourage careers for women in IT
Statistics show that females make up 50% of the UK population, yet only 12% of the IT/cyber workforce is comprised of women. 
21st July 2017
Statistics show that females make up 50% of the UK population, yet only 12% of the IT/cyber workforce is comprised of women.
Trying to demystify the idea that only boys can succeed in IT, this week, working alongside Cyber Girls First, part of the National Cyber Security Centre, Solent University invited 11-14 year old girls from local secondary schools for an eye-opening event to try to change the perception.
39 school girls from Bitterne Park Secondary School and Woodlands Community College attended the University, and listened to talks from a selection of high-powered women within the industry and government.
Margaret Ross, Emeritus Professor and Research Fellow of Software Quality at Solent University has been responsible for organising the event. Margaret, who was also recently nominated as one of the 159 most influential women in UK tech 2017 by Computer Weekly, says: "During WWII, more than 60% of the codebreakers at Bletchley Park were women. We also know that chief executives of companies around the country are desperate to recruit women into their cyber departments – so it is baffling to see the numbers have deceased.
"Working with Cyber Girls First for an event of this kind is a great opportunity to introduce girls to the industry when they are young and get them interested in this fascinating and essential career before they reach the age when they have to choose their two-year GCSE courses."
As well as talks from key speakers, pupils also got to participate in a variety of activities including coding-classes using Pi-top equipment, finishing the day with a quiz on women in IT. Each student also received a certificate to show they completed the course successfully.
Elliot Smith, Head of Computing at Woodlands Community College said: "The Coding and Cyber event was a great day out for our students. We have many girls that engage well with computer science but few perceive it as an option for their future. The day was a great opportunity to make it clear to the students that a future within the computing industry is one that they could develop a fantastic career out of. The speakers were very knowledgeable and engaging, and the coding activity they did had the girls gripped."
"On behalf of everyone at Woodlands I would like to say a massive thank you and we look forward to any future event opportunities you may provide."
Amy Ward, ICT & Computer Science teacher from Bitterne Park Secondary School said: "The girls really enjoyed the day and found the speakers and tasks enjoyable. It is great that the university have put together an event to give the girls the opportunity to see how a career in IT could be for them. The girls found the day motivating, and most of all fun!"
Pupils from both Woodlands Community College and Bitterne Secondary School also shared their thoughts on the day:
Oviya Senthil Murugan, 13 from Bitterne Park School said: "I enjoyed listening to the speakers and learning how IT has evolved through the years. This has really made me think about IT as a career."
Eleanor Williams, 13, from Bitterne Park School added: "I loved how real the speakers were and that really motivates me to do my best and succeed in coding and ICT."
Ellie, 13, from Woodlands Community College said: "I never really thought about doing computing after school as a job, but now I can see there are lots more job opportunities rather than just programming. It is good to see that girls can be successful at it too."
The IT event was sponsored by JP Morgan who provided pupils with a Cyber Girls First t-shirt and goodie bag.