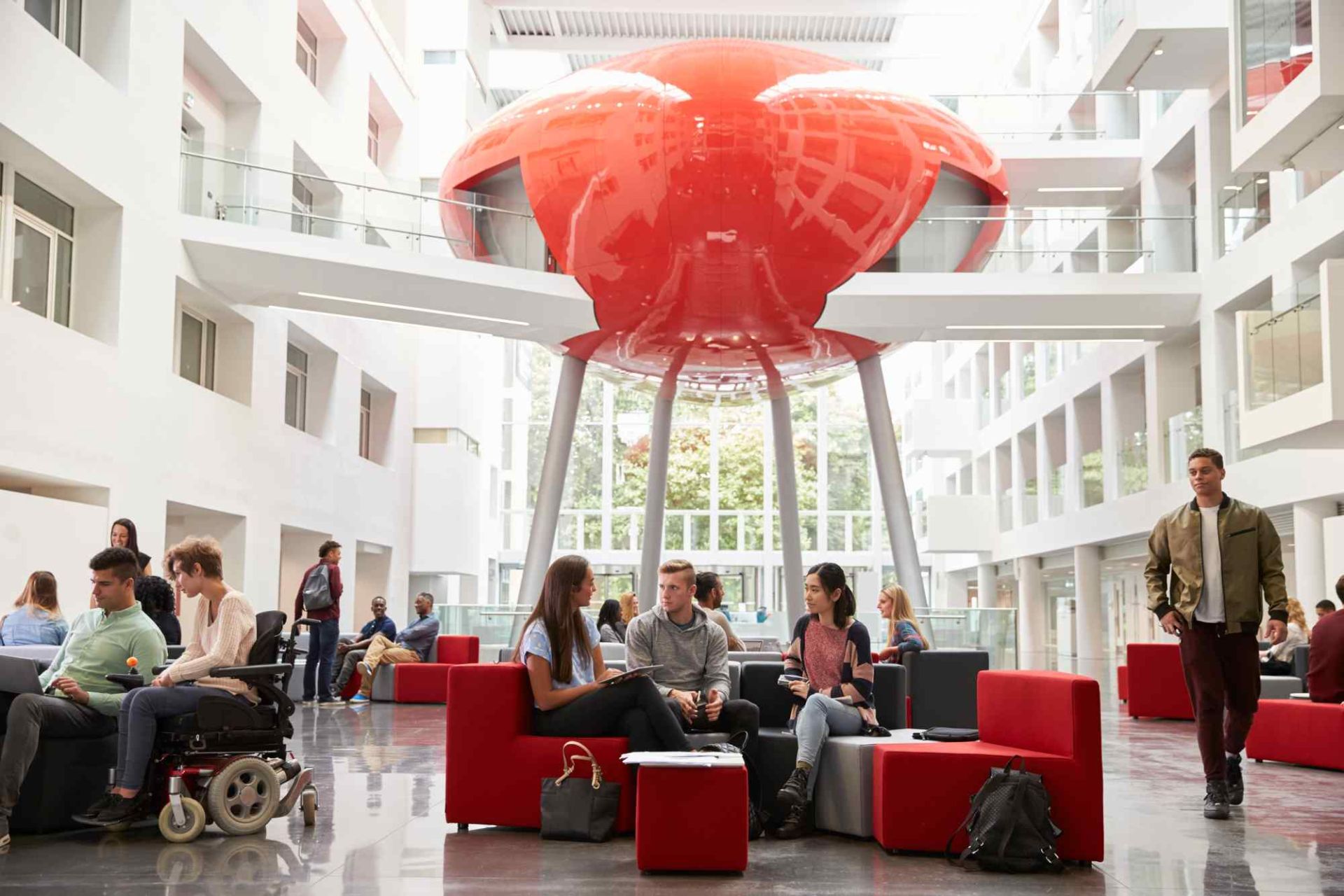 Solent's research and entrepreneurship recognised in the 'Oscars of higher education'
Solent shortlisted in the 'Oscars of higher education'
7th September 2017
Southampton Solent University has been recognised for its research and entrepreneurship in the prestigious Times Higher Education (THE) Awards 2017.
This is the 13th annual THE awards, also known as the 'Oscars of higher education', and the University has been shortlisted in two categories – 'Research Project of the Year: Arts, Humanities and Social Sciences' for its Gender, Empowerment and Multicultural Crews (GEM) project, and 'Outstanding University Entrepreneurship Award'.
Only two percent of the world's seafarers are women; the GEM project investigated the welfare needs of seafarers, especially women, and how they are treated on-board in today's multicultural working environment.
Funded by the ITF Seafarers' Trust and launched in 2015 at the International Maritime Organisation in London, this ground-breaking research took a global perspective by examining the welfare of seafarers within three very different, yet traditional maritime nations: UK, China and Nigeria.
For the first time, comparable data was gathered from cadets both before and after their initial sea time training. Maritime stakeholders, including shipping companies and owners, recruiters, policy makers and seafarers from all three countries were also interviewed to widen understanding surrounding gender issues arising from isolation and a multicultural crew environment.
The findings provide recommendations for practical solutions and appropriate guidance to the global shipping industry so they can better support seafarers' welfare, in particular women, and they are already being taken up thanks to support from those who can effect change. An on-board mentoring programme is now being developed following sponsorship from the ITF Seafarers' Trust and collaboration with the major maritime union, Nautilus.
The University has also been shortlisted in 'Outstanding University Entrepreneur Award' for its expertise in innovation and enterprise, increasing the percentage of graduates not only in professional or managerial employment, but also freelance activities and business start-ups.
Enterprise has been embedded into all relevant courses at Solent and students are encouraged to undertake freelance work or set up their own business while at university, to better equip themselves for their future. This can be undertaken both within the curriculum and as an extra curricula activity.
As a result of the focus on enterprise, the University rose from 24th to 9th in the league table for the number of graduate start-ups in the 2016 HE-BCI Survey.
Examples around entrepreneurship at Solent University:
Entrepreneur work placements: In 2015-16 the Computer Games team set up an alternative to a traditional work placement sandwich year, which allowed students to set up their own businesses. As a result, four companies have been set up this year by students.
Solent Creatives empowers the University's talented creative students and gives them the chance to work on freelance projects for local, national and international businesses. Solent Creatives has been embedded into the curriculum through an option called 'Freelancing @ Solent Creatives'. In the last academic year 215 students have taken this option, working on freelance projects as part of their course (and often being paid for it). Students also work on freelance projects outside of the curriculum and in total, 511 students worked on over 400 different projects in 2015-16.
Start-up Programme: To support work within the curriculum, Solent Futures offer a programme of workshops, training days and funding to support student and graduate business start-ups. In 2015-16 they held five funding panels and awarded over £52,000 to 39 different projects. In addition, they delivered 85 intensive enterprise surgeries as well as 21 workshops and 6 bootcamps.
The winners will be announced at a ceremony in London on 30 November.
More information about GEM can be found here, and more about the entrepreneurship options here.