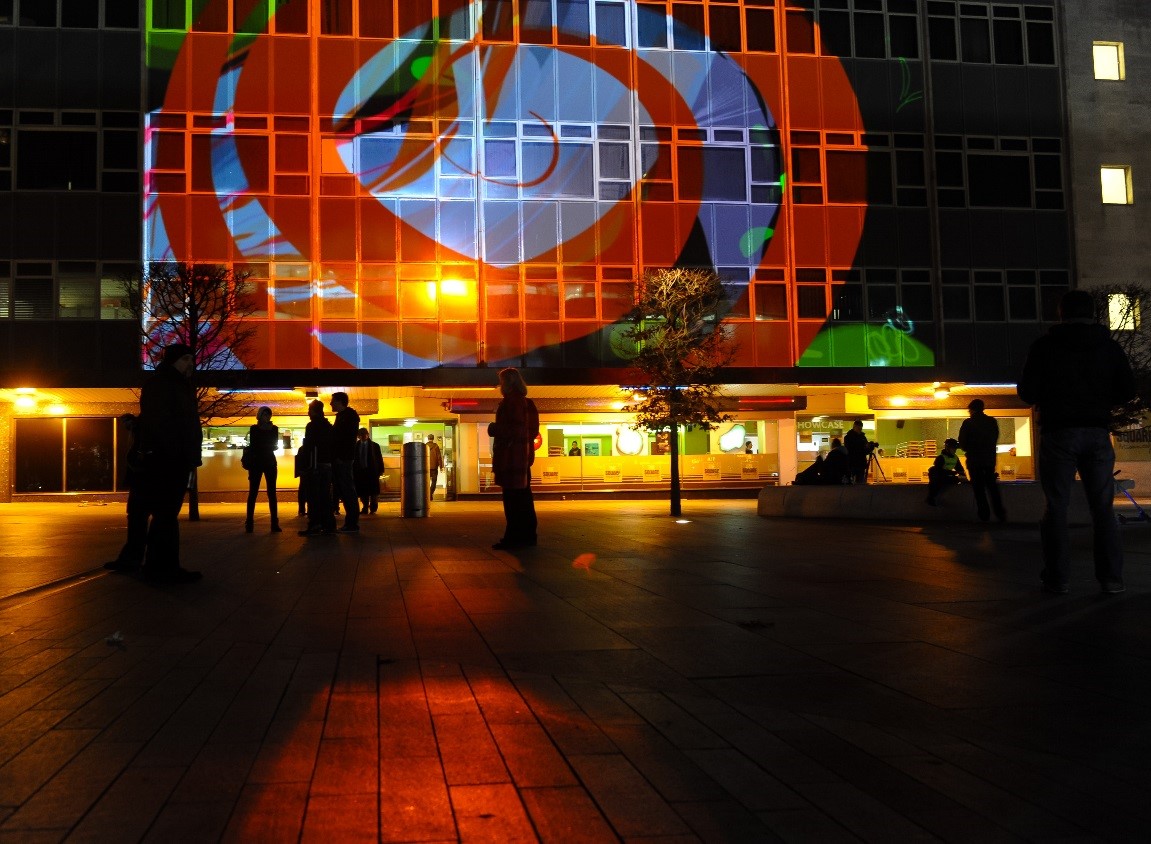 Southampton Solent Big Fringe event set to lighten up the city
Colouring in the Guildhall
4th October 2016
Southampton Solent University's Showcase Gallery is set to present an evening of outdoor live drawing and performances in the city's Guildhall Square on Saturday 22 October.
Lighten Up ll, is a visually stunning event that will light up Southampton Guildhall Square, exploring the world of light art on a grand scale.
Part of the British Art Show 8 Fringe events, Showcase Gallery has commissioned three local visual artists, Alys Scott Hawkins, Joe Ross and Andreea Stan, to turn the Southampton Guildhall and the University's Sir James Matthews building into giant canvases as part of the British Art Show 8.
 Drawing live, using iPads and Tagtool, a software that immediately projects imagery onto the building, the artists will also support local schools and youth clubs to perform on the night.
"Lighten Up II is a great opportunity to engage with the local community, with a number of local school and groups participating in the event" says Kate Maple, gallery curator and exhibition organiser at Southampton Solent University. 
"There will be a variety of entertainment to keep the city entertained, including special performances from the Mayflower Theatre two youth dance projects, organised in partnership with Rambert and ZooNation dance companies, and Soco Music will also be with us on the night providing live ethereal tunes," She continues.
In addition to performances by local schools and community groups, there will be open sessions, where anybody, no matter the level of artistic skill, can have a go at drawing with light on the O2 Guildhall building.
Funded by the Arts Council England and the Southampton Cultural Development Trust,  event will be run in Southampton Guildhall Square from 7-9pm on Saturday 22 October and is free to attend.
The British Art Show 8 Fringe events will take place across Southampton from 8 October – 14 January at venues around the city. A number of Southampton Solent students and staff will participate in a variety of exhibitions, including:
Find out more about our art and design courses here.