Sports lecturer develops virtual escape room
As a result of the current UK lockdown and social distancing measures, lecturers at Solent University are coming up with innovative methods of teaching to help students continue with their studies in creative ways.
28th April 2020
Sport and fitness
Health and exercise science
Lecturer in BSc (Hons) Sport and Exercise Therapy, Tom Gray, recently came up with the idea to run a virtual escape room with his third year students, offering an enjoyable and challenging experience to learn in an immersive environment. We caught up with Tom to find out more:
Hi Tom, tell us more about the idea behind the escape room
Our third year BSc (Hons) Sport and Exercise Therapy students are nearing the end of their studies and will soon seek employment within the various fields associated with their degree. Prospective employers will be looking for a sound academic and theoretical knowledgebase, as well as efficient practitioners with practical competencies. However, perhaps equally important is the possession of so-called 'soft skills', such as communication, interpersonal skills, organisation, critical thinking, and an ongoing willingness to learn.
Active participation in escape room experiences has continued to grow in popular culture throughout the course of the last decade. Most follow a similar structure, where teams of participants are fully immersed in a themed room and are provided with a detailed back story. Tasked with solving a series of mental and physical clues and puzzles in order to escape the room, teams race against the clock, usually set to one hour, to achieve their freedom. Individuals must work together to be successful, utilising skills such as the aforementioned which are desirable in industry.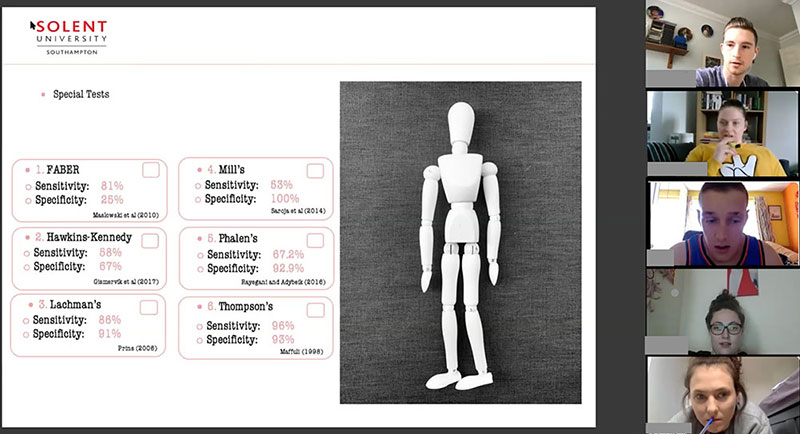 What was the theme of the escape room?
The experience I developed was based around a series of 10 different sport and exercise therapy themed puzzles. Completion of each one would reveal a code (number, word or colour) that would open the padlock on the next box in order to progress through the room. Students have one hour to escape the room while working in teams of six. A back story based on the Burke and Hare murders of 1828 was provided in order to add drama.
A Zoom session was arranged for the participants to attend and I acted as their eyes and hands to move around the room (my living room!) as they worked as a virtual team to solve the puzzles.
How has this experience helped students?
The experience helped students to identify their strengths and weaknesses in some of the key areas of their theoretical knowledge (anatomy, injury, assessment, etc), which will serve to inform their revision in preparation for their final assessments. It also helped to challenge and/or affirm their confidence in the proficiency to employ desirable soft skills in preparation for employment. Peer learning was also evident through this process as the students worked together as a team which meant that they could also learn from each other's strengths.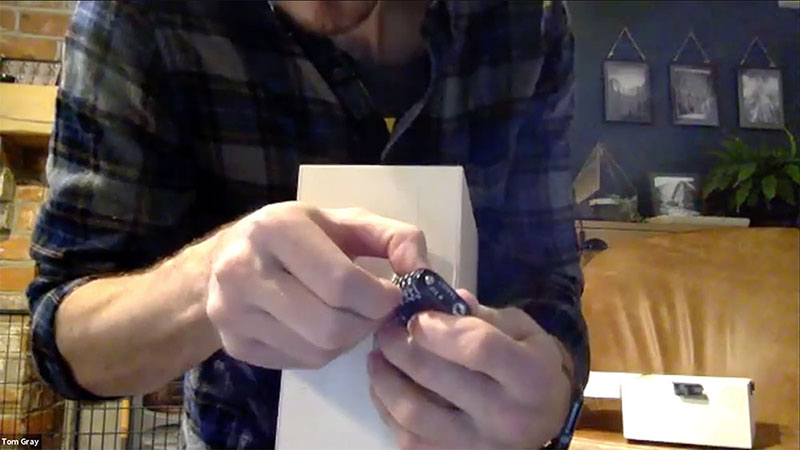 What feedback have you received?
Students loved the competitive element and the challenge. It was great for me to see them working as a team to solve the puzzles. Upon completion of the room, students were asked for their thoughts. These were overwhelmingly positive, with comments such as "the best revision session I've ever done", "it felt like an actual escape room" and "it's good to be able to work as a team as it's really hard trying to revise on your own". 
I too feel that this method of teaching was a success, as was its transition to an online virtual experience and I will certainly be looking to repeat this with next year's student cohort.