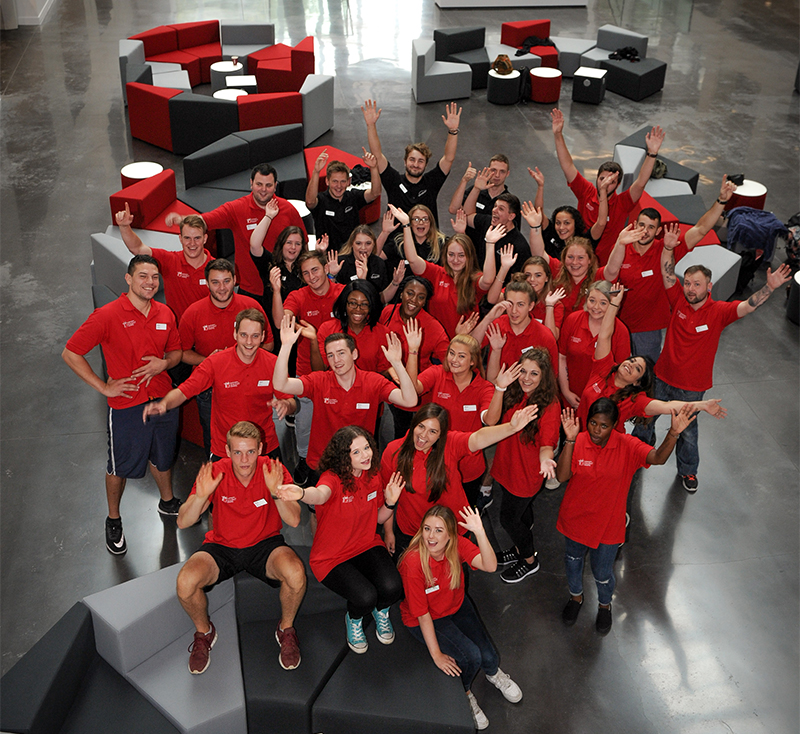 Student residences nominated for national award
Our student residences have been shortlisted for student accommodation awards.
3rd November 2016
Modern facilities, outstanding student experience, and affordability, are just some of the reasons why Southampton Solent University's student residences have been shortlisted for Property Week's inaugural student accommodation awards.
The University's residences have been shortlisted in the category of 'exceptional University Halls of residence'. To be considered for this award student residences have to show evidence of:
A modern student environment, encompassing best in class learning, design and communal facilities
Innovation, vision and boldness that set them apart from the crowd
 Outstanding student experiences through a range of activities and facilities
Fostering social inclusion via affordable options
Excellent value for money and receive a consistently high satisfaction rating.
"We submitted an entry based around our recent refurbishments, which are providing modern facilities that compete with similar residences across the city centre," says Lyndon Brown, Solent's Campus Operations Manager.
"We have a range of accommodation that are excellent value for money - providing a high standard of facilities for different budgets. We also showcased some of the environmental initiatives that we have in place at the residences including our recycling and Student Switch Off campaigns," he continues.
Solent University has seven student residences in Southampton city centre, accommodating over 2,300 students. They looked after by a team of 11 full-time staff and 40 student residence assistants, who are all second- or third-year students. 
"With the residences predominantly occupied by first-year students, many of whom will be leaving home for the first time, the residence staff, along with the cleaning and security contractors, offer a valuable part in supporting students making the transition to independent living," says Lyndon.
"I am especially proud of the team being shortlisted for this award, as they work extremely hard at delivering a major part of the student experience. They help students to build confidence and experience in their life skills, as well as their academic development."
As part of the University's ongoing refurbishment programme, there has been major investment in replacing over 200 kitchens with new kitchen/social spaces and almost 500 bedrooms with modern study bedroom furniture.
"Refurbishment of the residences is like painting the Forth Bridge," says Lyndon, "It's a continuous process. Future plans also include upgrading all of the common rooms to develop even more social learning spaces and group study areas for our residents." 
As well as major refurbishments, each summer miles of carpet are replaced and hundreds of litres of paint are used to make the residences look clean and fresh for each new intake of students. 
Southampton Solent will join the other nominees – the Universities of Bangor, Edinburgh, Stirling, Southampton, Hertfordshire, Sheffield and Lancaster – at the award ceremony on 7 December to find out who will take the top spot.