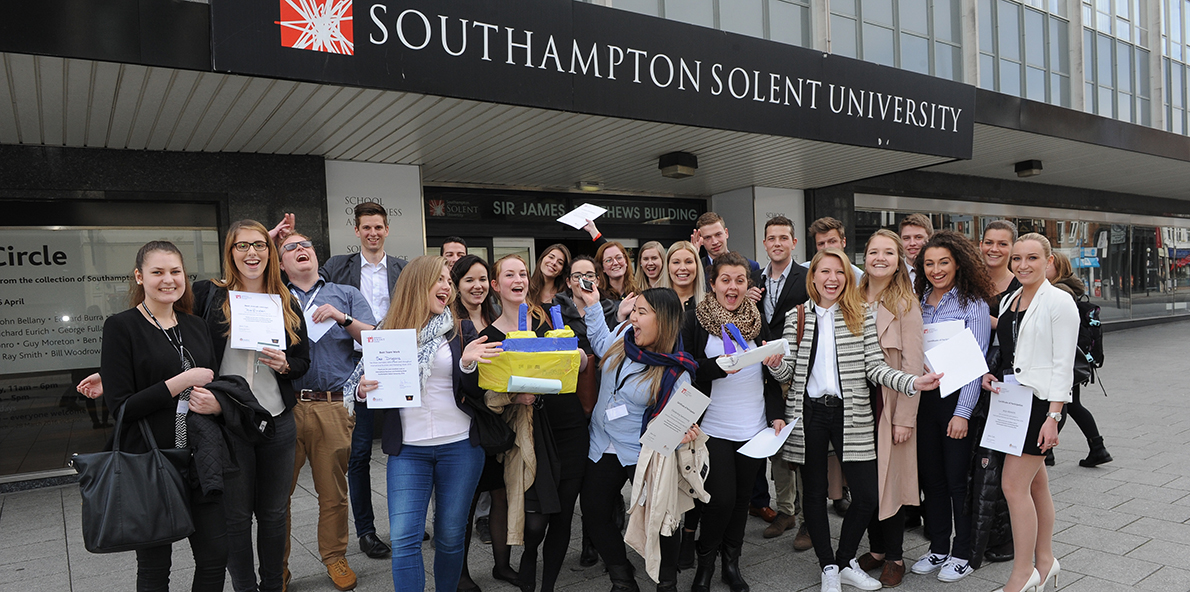 Students cruise towards an international career
Cruising towards an international career
20th April 2016
Cunard, the oldest cruise line in the world, set marketing students from across Europe the challenge of growing its sales as part of a series of activities put on by Solent University as part of an International Marketing and Business week.
A network of 12 European universities put on international weeks during March, April and May. Students from across Europe are put into multi-cultural teams and set to work on a 'live' real-world marketing project for a partner company of the host university; in Solent's case, Cunard.
Lesley Strachen, Senior Lecturer for Business Innovation and Growth at Solent University says: "We are thrilled to have Cunard on board for this event. To work on a live brief for such an internationally renowned and respected company is a great opportunity for the students."
"By offering students this deep learning experience – which includes intercultural team work, wider life perspectives and the opportunity to visit another country – we are helping to prepare them for a career in an increasingly global marketplace."
The students were set the challenge by Bob Dixon from Cunard. As part of the brief, teams were asked to position the brand for their assigned country in order to engage with 'the wealthy traveller'; look at appropriate messaging, imagery and promotion levers for their countries; build brand awareness; and look at ways to attract a younger generation.
The groups presented their findings on Thursday afternoon to a panel of judges that comprised of Bob Dixon, General Manager EMEA Sales, Phillipa Duckworth, Head of Advertising and Francis Fred, Brand Manager from Cunard. The judges looked for the application of both research skills and creative flair throughout the brief and the teams were judged on their presentation skills and original ideas.
Before presenting the awards Bob Dixon complimented the students on their knowledge, skills and creativity. He said: "Given the time the students had to complete the task, the numbers involved, the whole host of different cultures and languages, they delivered something absolutely spectacular.
"In fact, I'm disappointed that our current meetings in the office are not half as much fun as this. I speak on behalf of my colleagues when I say it was a good learning curve for all of us. There were some interesting generational challenges that came up, and some really great points nailed by each of the teams. In fact, there are some things we are taking back to our colleagues in the office to start looking at."
The winners were:
Best Team – Sea Dragons
Best Original Idea – Dream Team
Best Presentation – The Manta Rays
Best Overall Concept – BalFinden
Closing the event, Vice-Chancellor Professor Graham Baldwin said: "It's this kind of week that Solent is all about, preparing students for a future in an increasingly global society. We're about real-world learning and it's really important to us that all of our students, wherever they come from, have an opportunity to work on activities that are applied and meaningful, and prepare them for the real world.
"As a University we have very close links with the cruise industry, particularly with Cunard, and we thank them for their support in giving the students the opportunity to work on a live brief this week. The skills everyone has learnt over the course of the week will help them to stand out to future employers."