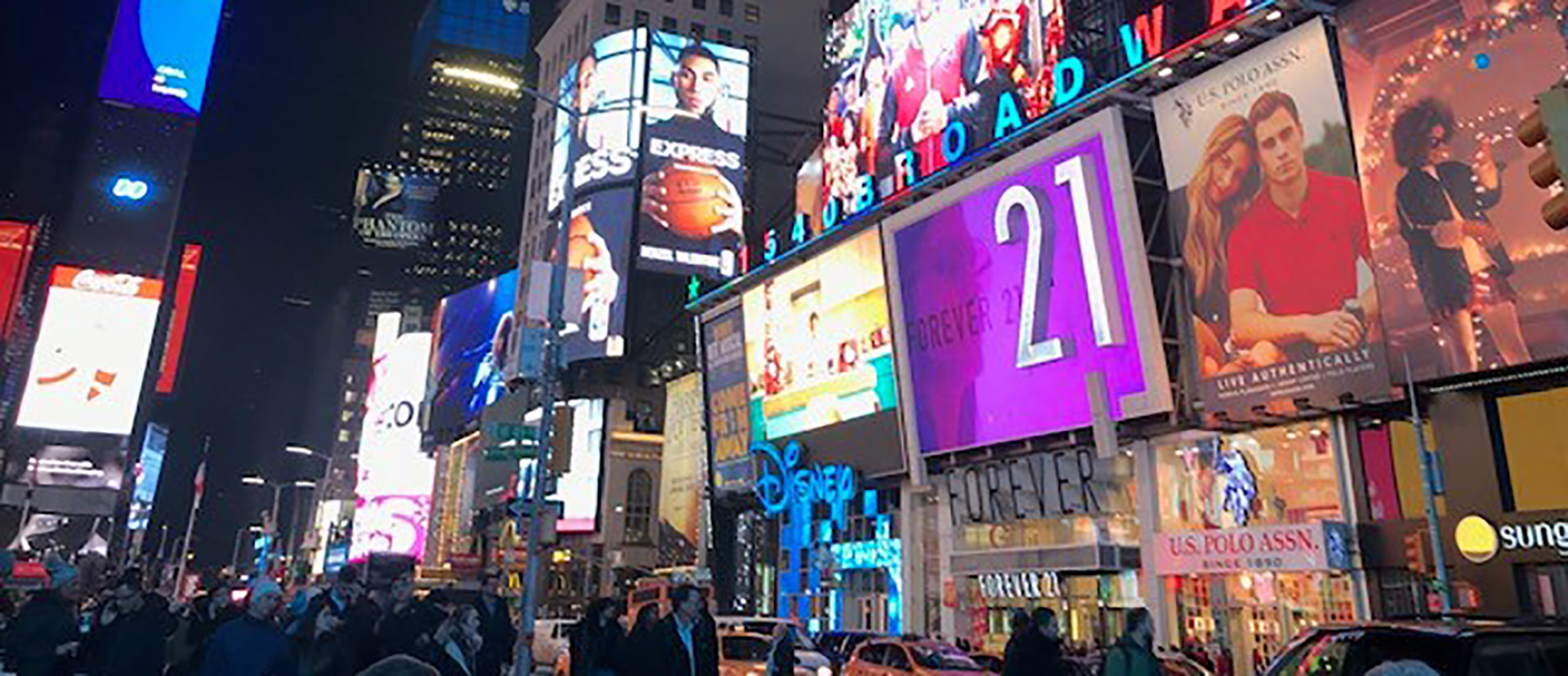 Students get a taste of the New York fashion industry
Final year fashion management students from Southampton Solent University have just returned from an enviable study trip to New York City, where they gained real industry insight by visiting fashion head offices and listening to talks by leading members of
2nd February 2018
Final year fashion management students have just returned from an enviable study trip to New York City, where they gained real industry insight by visiting fashion head offices and listening to talks by leading members of the fashion community.
Organised by Israr Jan-Parker, Course Leader for BA (Hons) Fashion Management with Marketing, and Hamish Lockie, Lecturer in BA (Hons) Fashion Buying and Merchandising, the trip has now been running for five years.
Starting off at the offices of Phillip Lim, students were shown around the offices, sample and cutting rooms before hearing a talk by Caroline Pfabe, Senior Merchandiser and Senior Marketing Vice President. They also caught up with Chiara Calcara, a Solent fashion management student who is currently on her placement year at the company, to find out what she's been getting up to.
One of the partners of RO New York, luxury brand marketing agency, discussed the type of work they deal with and their range of men's accessories about to launch.
Students were also able to meet Rebecca Taylor, a New Zealand designer whose head office is based in New York. Rebecca told the students how she got into the industry, and advised them to follow their dreams.
Finally, students visited JC Penney, meeting senior designers and merchandisers and listening to an insightful talk from the senior managers of the company.
Pedro Mendes, final year BA (Hons) Fashion Management with Marketing student, says: "I loved everything about the trip to New York, especially the head office visits. It was really helpful and encouraging to be able to speak to designers and vice presidents for tips with my final major project."
Course Leader Israr Jan-Parker says: "The students were exposed to international fashion business, learning how businesses operate slightly differently in the USA. For instance, the role of a merchandiser in America is different to that in the UK.
"Students were able to meet international talent that is based in New York, as well as finding time for sightseeing and shopping, of course!"