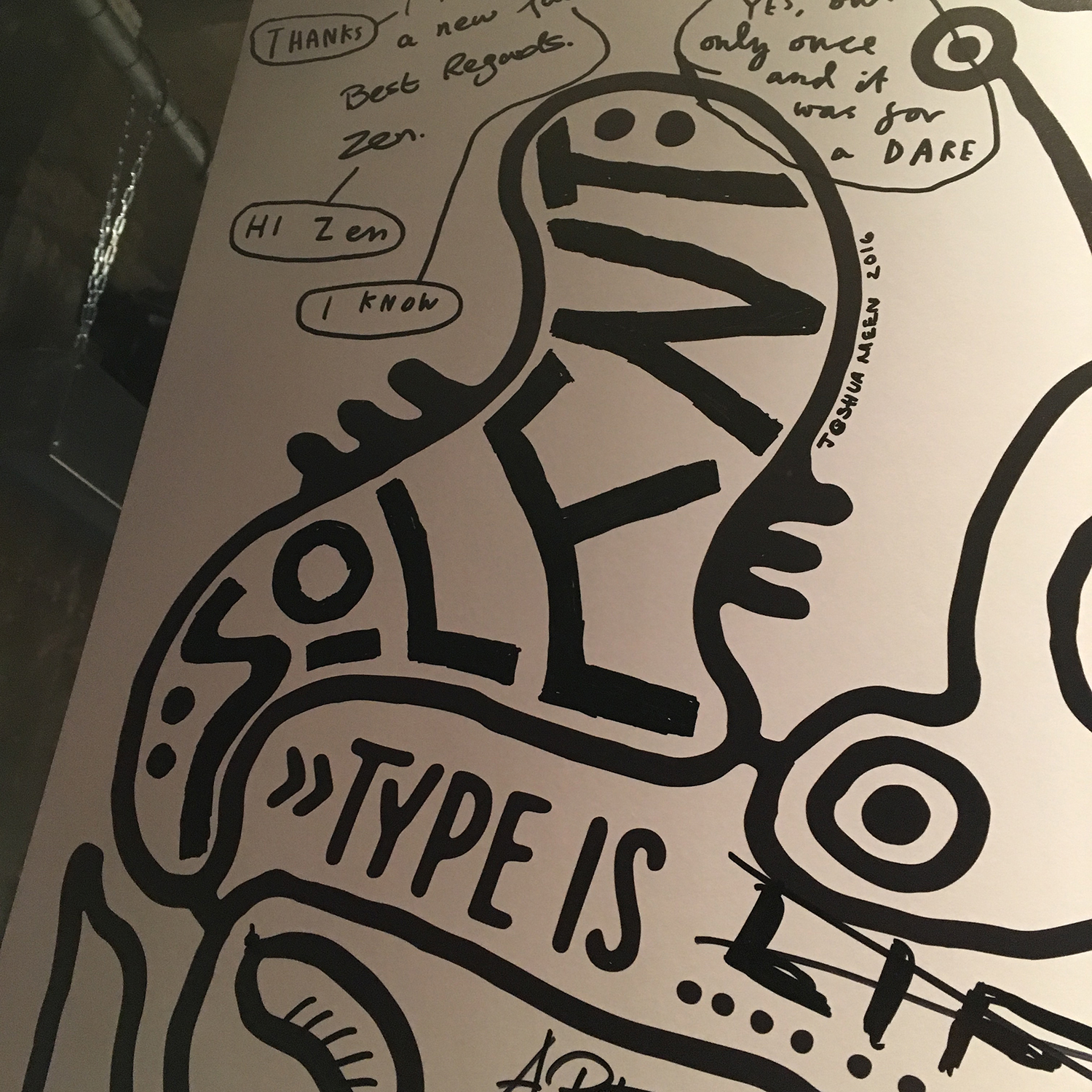 Students get graphic at TYPO Berlin
Getting typed up
15th August 2016
Calligraphy workshops, type development talks and the chance to mingle with famous illustrators were all part of a three-day graphic design conference that students had the opportunity to attend in Germany this summer.
TYPO Berlin 2016 featured speakers such as renowned British illustrator Mr Bingo, who presented 'How to get the public to fund your daft ideas', and Jonathan Barnbrook, who designed David Bowie's last two album covers.
Connor Rabey, from Guernsey, who is going into his third year in BA (Hons) Graphic Design, says: "It was a great conference; we had the opportunity to meet and speak to some of the designers, and I learnt a lot about methods of subject dependent typography."
There were talks ranging from the benefits of learning a new language to experimental design, and from designing front pages for books to sketching techniques for letterers.
A get together on the last night enabled the students to network with more than 1,000 experts, students and professionals from the graphics, design and art industries.
This was all in addition to visiting the main tourist sites in Berlin. Connor adds: "We visited the Bauhaus, saw parts of the Berlin wall, visited Berlin zoo and went up the TV tower. It was great fun."
BA (Hons) Graphic Design students from across the course will get the chance to attend TYPO Berlin in 2017. Steve Lannin, senior lecturer in graphic design and organiser of the visit, says: "100% of the students who attended said they would recommend the trip to others, so I'm hoping it's as popular and successful next year.
"The opportunities TYPO Berlin provided for students to meet with design businesses from across the world were unique."