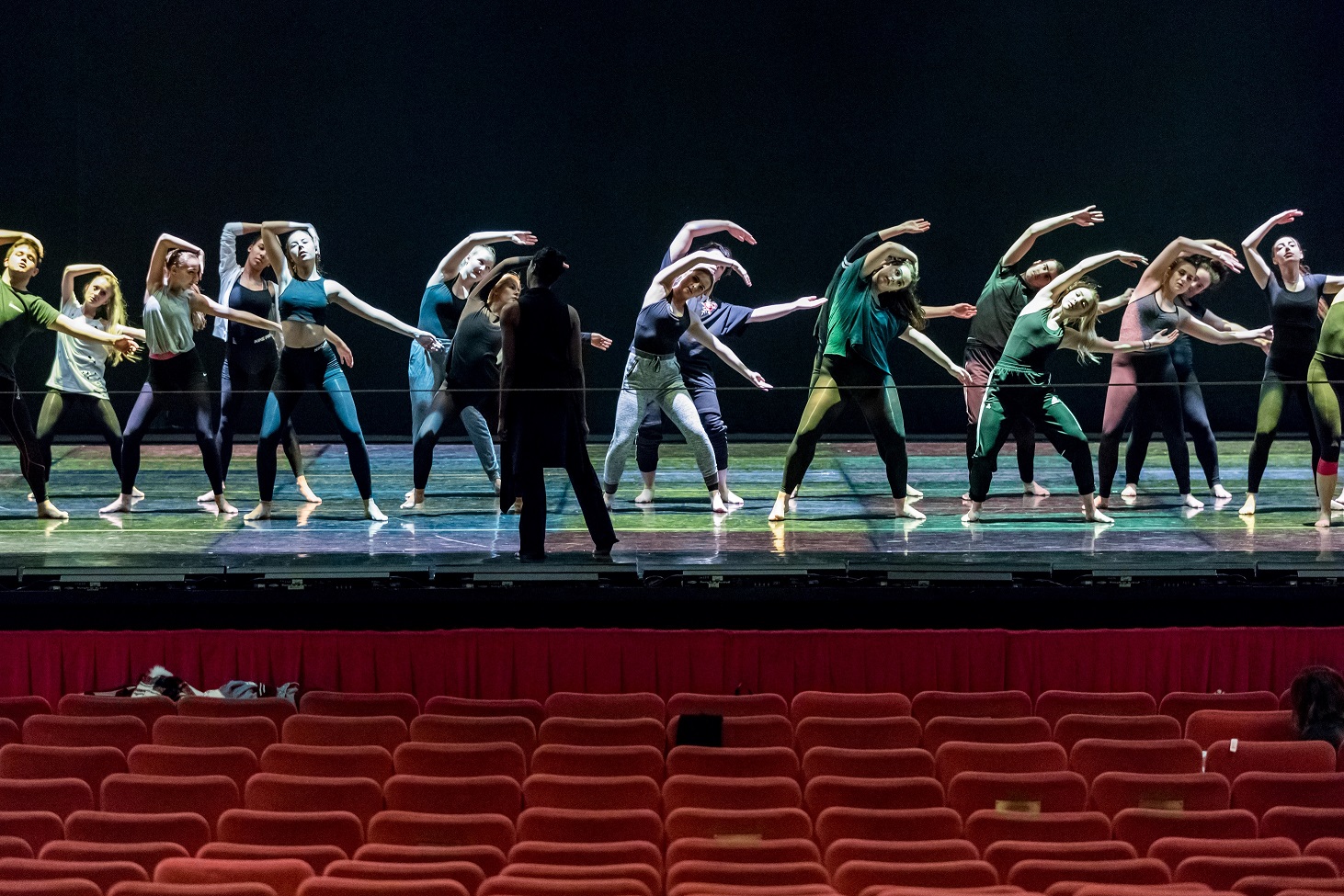 Students samba with Britain's national dance company
Students dance with the pro's
31st October 2017
Students from Solent's performance courses recently participated in a three-hour private workshop with dancer Carolyn Bolton from the esteemed Rambert Dance Company.
The workshop was coordinated by Mayflower Theatre as part of their Mayflower Engage programme, which links workshops, events, projects and performances in the Southampton community.
Sara Scott, Head of Creative Learning at Mayflower Theatre, said: "As part of our continued Engage programme we are delighted to bring esteemed professional companies to our theatre and work with our local community of colleges and universities to offer opportunities such as these. It was great to see the students from Solent University and Barton Peveril really engaging with Rambert and I am sure they will have been inspired by their experience."
Performance student, Rosa, greatly enjoyed learning from a professional dancer: "The workshop was incredible. It was an amazing experience to get insight into what we want to do in the future."
Senior lecturer, Sarah Mepham, was happy to offer this opportunity to her students: "This was a wonderful chance for the students learn from a highly distinguished international company. We love any opportunity for our students to gain industry experience, and we felt privileged to learn from Rambert."
Students weren't the only ones with the opportunity to learn from the pro's – the event was also livestreamed for the masses via the Solent University and Mayflower Engage Facebook pages – giving the public a rare view of what it's like to learn from a world-class dance company.
The workshop also involved students from Barton Peveril College, and was based on Rambert's rendition of A Linha Curva performed in their current tour.
Hannah Lockyer, Rambert's Learning and Participation Manager, said: "Rambert is passionate about creating opportunities for audiences across the country to directly engage with the company's professional dancers and our iconic dance works. This is the first time in 25 years that Rambert has toured to Southampton and I am delighted we've been able to bring together students from Solent University and Barton Peveril to explore our samba-fuelled party piece, A Linha Curva, on the very same stage that our dancers performed on that evening. To be able to share and record our work online was an incredible bonus and I hope we will be able to reach many more people with this fantastic resource."