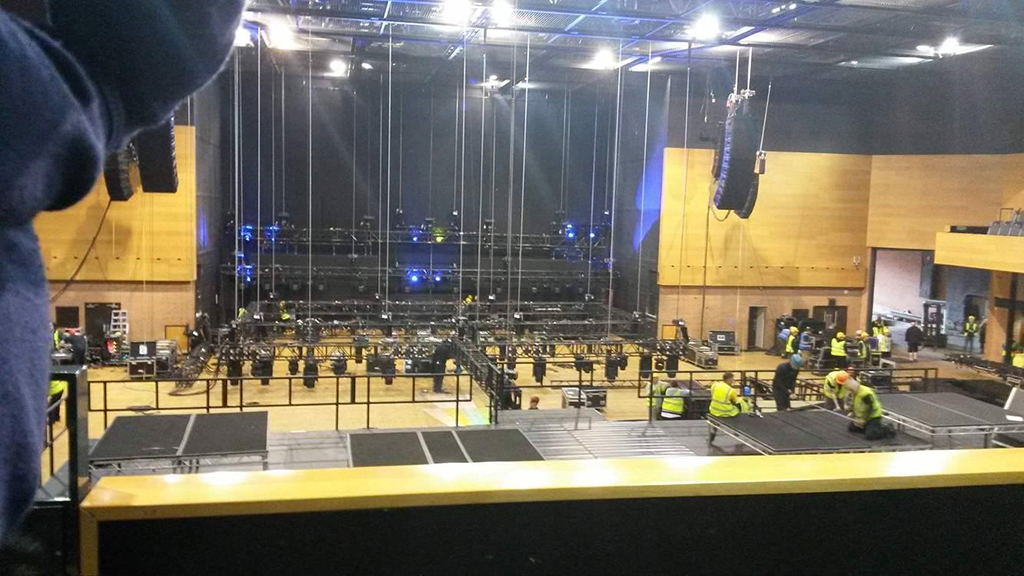 Students work at Craig David show
Students get hands-on experience working at Craig David and Big Narstie arena show
28th March 2017
Music and performance
Music
Students from Solent's music and sound courses recently had the opportunity to get hands-on experience working at the Craig David and Big Narstie arena show at BIC in Bournemouth.
The evening provided valuable insight to students interested in working in the music industry.
BA (Hons) Music Management
 student Jo Howarth said, "I learnt a lot of things that I've always questioned but never understood before, like why the typical arena tour is routed like it is to make it more convenient to do shows where the stage size and height needs to be different. I also had a lot of questions answered about the festival circuit and how Steve is able to make a whole stage run to schedule. We even got tickets to the show in the best seats in the arena!"
Seweryn Zubka (BA Hons Popular Music Production) added, "It was amazing to see how everyone in the crew knew what they were doing, how organised everything was and the progress of the set up within just 2 hours. We had an opportunity to talk and ask questions to the promoter and stage manager during the viewing. Speaking for myself I loved the trip. It was really motivational for me and opened my eyes to what I want to do in the future."