Sustainable shipping chief executive awarded honorary degree
Maritime chief receives hon doc
12th July 2016
Alastair Fischbacher, the Chief Executive of the Sustainable Shipping Initiative, has been awarded the honorary degree of Doctor of Maritime Studies by Southampton Solent University today (Tuesday 12 July).
In addition to his current role, Alastair is also chair of the Sailors Society, an international Christian charity working around the world to provide welfare, care and practical support to seafarers.
"Thank you to Southampton Solent University for this wonderful honour," says Alastair. "To be here today and receiving this honorary doctorate is an experience I never imagined I would have.
"My early academic achievements were not quite so auspicious. My choice of career was somewhat of a surprise to those who knew me. Having been known for feeling seasick on a cross channel ferry, the wisdom of committing to weeks at sea raised significant concerns."
Beginning his career at sea as a cadet with Shaw Savill Line (part of Furness Withy), Alastair spent his initial professional training periods at the University's Warsash Maritime Academy before qualifying as Master Mariner in 1982.
After 11 years at sea, Alastair transferred ashore as a cargo superintendent and ship operator in South Africa. He later joined BP Coal in their chartering team there, and then moved to their coal marketing team in London, responsible for southern Europe.
Staying in the resources industry, he joined Inter-Continental Fuels, where he was responsible for coal marketing and development projects which included coal processing, coal terminals, coalmine acquisition and alternative fuels.
Returning to shipping in 2001, Alastair joined the mining giant Rio Tinto to establish the Rio Tinto Marine regional office in London and then spent a period with Coal & Allied in Sydney, where he was responsible for the coal export logistics chain. Returning to London in 2004 to develop Rio Tinto Marine's ship ownership function he became General Manager until his retirement in 2014, responsible for supervising the specification, construction, bringing into service and on-going operation of seventeen ships ranging from 70-205,000 deadweight bulk carriers.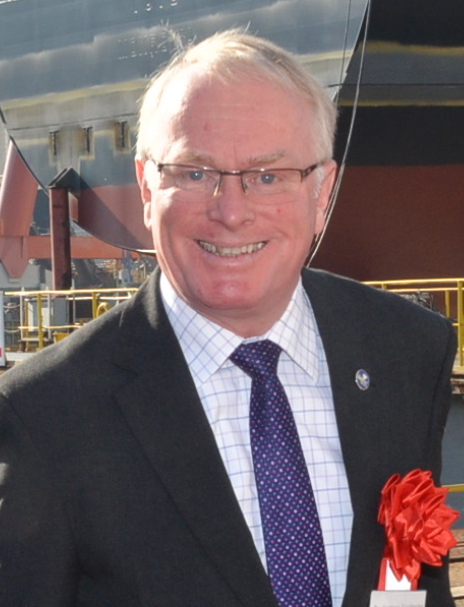 As a director of the owning and operating companies Alastair was responsible for about $1 billion of assets. Alastair also assisted with Rio Tinto's cadet programme, regularly attending cadet recruitment days at Warsash Maritime Academy.
He was also responsible for sustainable development in Rio Tinto Marine. He was lead participant (and trustee on the board) for Rio Tinto in the Sustainable Shipping Initiative and was an inaugural director of the World Ocean Council and chair from 2013-2014. Alastair was also director of Rightship Pty. Ltd, the ship vetting company, from 2008 and was appointed Chairman from 2009-2013
Alastair was a director of the UK Chamber of Shipping from 2013 to 2014; has been a member of the Class NK, Lloyds Register and DNV British Committees; and remains a member of the Lloyds Register Classing Committee. He is an Associate Fellow of the Nautical Institute and a Member of the Royal Institute of Navigation.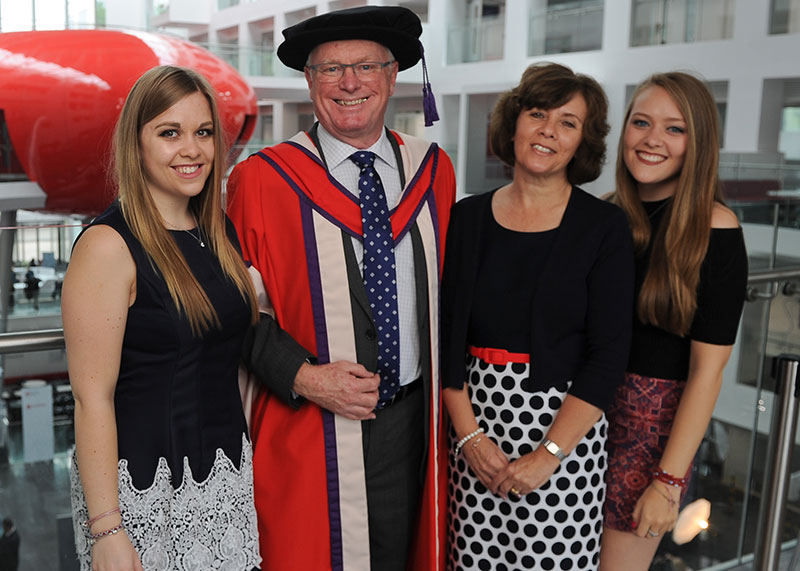 He has guest lectured on current issues in shipping at University maritime events, and has also co-authored several papers submitted to the International Maritime Organisation (IMO).
"I am extremely proud to be here receiving this award today and also to be a part of the largely unseen but hugely important shipping industry. It has a wealth of opportunity both at sea and ashore," Alastair adds.
"I wish all those starting out in their careers the very best in finding their place whatever they choose. My tips for graduates: enjoy what you are doing; be open to possibilities and prepared to try new roles to gain experience; and, work for people who inspire you and recognise your ability and contribution."
Almost 2,500 students will be graduating with degrees and professional qualifications from Southampton Solent University during ten ceremonies over five days (11-15 July).