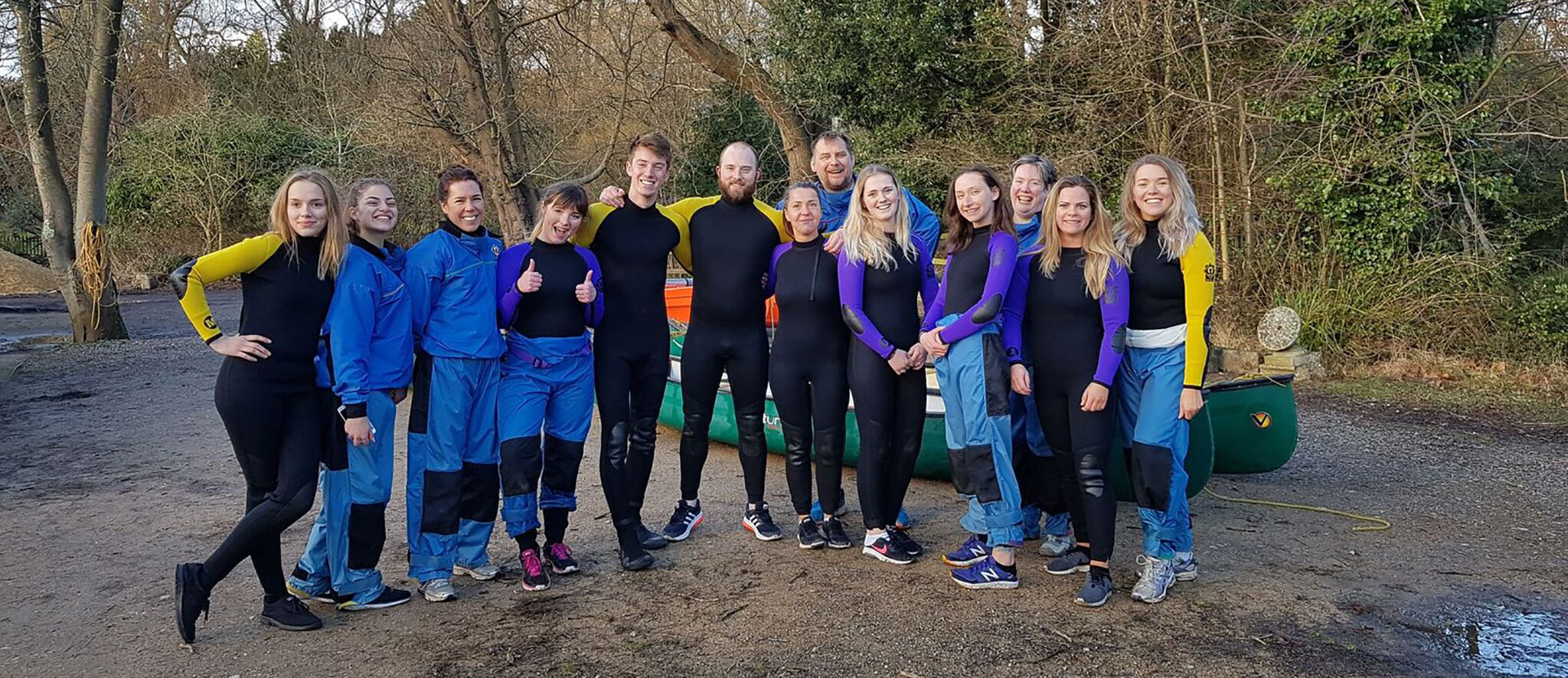 Team building fun for nutrition students
First year students on the BSc (Hons) Applied Human Nutrition and BSc (Hons) Health, Nutrition and Exercise courses got to know each other at a team building day in Southampton.
9th April 2018
Health, psychology and sociology
In March, first years from the BSc (Hons) Applied Human Nutrition and BSc (Hons) Health, Nutrition and Exercise Science joined final year students for a team building day at Woodmill Outdoor Activities Centre in Southampton. The event was a great opportunity for them to get to know one another, as well as develop team spirit. The students took part in a variety of team building and problem-solving activities, including crate stacking and canoe rafting.
Dr Ali Hill, course leader for Applied Human Nutrition said: "Teamwork is a vital skill for nutrition and fitness professionals. The team building day gave students the opportunity to learn about themselves and how they work in a group outside of their normal teaching environment. Both the Applied Human Nutrition and the Health, Nutrition and Exercise Science degrees aim to develop well-rounded nutrition or fitness practitioners. We don't want to just give students the knowledge and practical skills they learn in a classroom. We want to make sure they know how to work with and relate to others in the real world. Judging by the smiles on everyone's faces, a day at Woodmill was perfect for that."
Student Jessica Preece echoes Ali's thoughts: "The day was very beneficial and enjoyable. It was excellent to get out of the classroom and communicate and interact with other students who we may not usually see. It taught us new ways of keeping active and also ways to have fun without realising that we were getting some exercise. Spending time with the lecturers outside of the classroom allowed us to see another side of them, but also this activity day allowed us all to release some third year stress!"