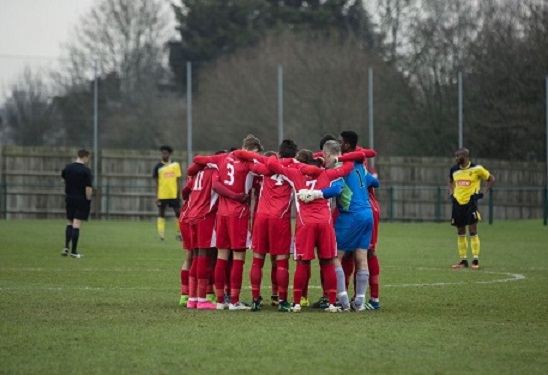 Team Solent continues making club history
Football team makes history
9th January 2017
Southampton Solent University's men's football team has reached the last-16 of the Buildbase FA Vase. This is the first time the team has reached this stage in University history and they are the last Wessex League club remaining in the competition.
Team Solent scored their first goal 11 minutes in at Saturday's match, courtesy of winger Tobi Adekunle. Croydon held pressure throughout the first half but weren't able to find the net. Solent dominated in the second half – leaving with a 3-0 win after another two finishes by defender Ellis White and Captain Jesse Waller-Lassen.
"In the first (Croydon) had a lot of quality and proved tough to break down. But in the second half we took control; it was a special performance," Team Solent Head Coach, James Taylor, told the Daily Echo.
Team Solent will find out today which club they face in the fifth round of the Buildbase FA Vase. The match will be held later this month.
Follow @TeamSolentSport on Twitter for more information.
Photo courtesy of Solent student, Lucy Evans, BA (Hons) Media Culture and Production