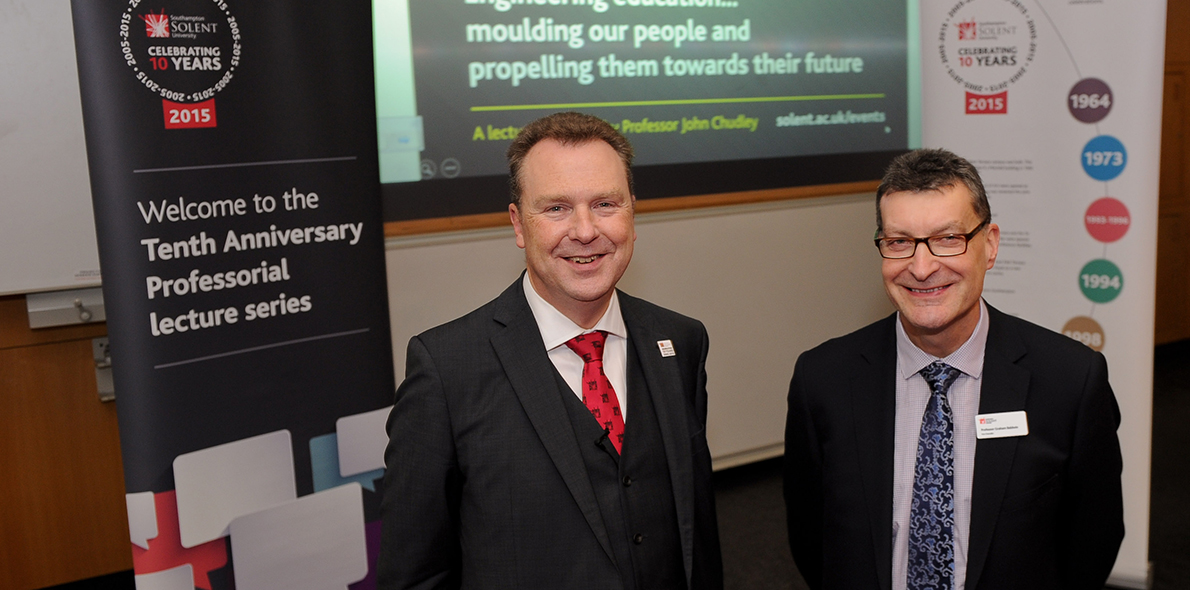 The Engineering Education professorial – 'it's all about the tractor'
From Farm to Firm: Prof. John Chudley
11th January 2016
Professor John Chudley delivered the third professorial lecture in the tenth anniversary series on engineering education.
Brought up on a farm on the edge of Dartmoor, John's lecture focused on his personal journey through education and how he is passionate about ensuring students get the right advice at the right time during their educational career.  His career was founded on a sound upbringing, of rebuilding motocross bikes with his brother, an activity which would have a great impact on his destiny.
After starting as an apprentice in Teignbridge propellers and experiencing various sections of engineering production from machine fabrication to design, John left at 21 years old to pursue a degree. However, John's relationship with the firm still held strong resulting in Teignbridge becoming John's industry partner during a Phd research project on surface piercing propellers.
In addition, John talked about his work with the National Apprenticeship Service, driving to increase the number of young people in apprenticeships as well as the qualifications and skills needed to obtain professional recognition. During this time he was also responsible for driving the Higher Skills agenda and what are now referred to as Degree Apprenticeships.
John also touched upon how engineering should be seen as a profession rather than a job. Watch the full lecture online on Solent's official Youtube channel.