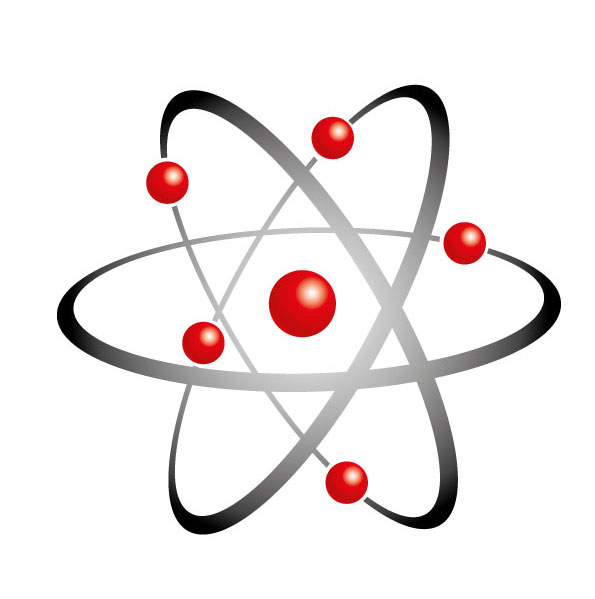 The Research and Innovation Conference: book your place now!
Preparing to make an impact
7th April 2017
This year's Research and Innovation Conference is less than a month away. Taking place on 3-4 May, the theme of the conference is 'Making an impact', and we are delighted to welcome a number of prominent researchers.
David Sweeney, from the Higher Education Funding Council for England (HEFCE), will present on government strategies for the brave new world of higher education and research.
You can also listen to Professor Andrew Chitty, who will explain why the UK needs research for the creative economy, or Professor Michael Wilson, who's set to ask: "Why wouldn't you want to make a difference?"
Lauren Bowker is to present THE UNSEEN, a material exploration house that uses chemistry alongside design and technology to develop simple solutions for everyday problems by visualising data through the primal language of colour change.
Charlotte Medland and Dr Steve Dorney (from the University of Southampton) alongside Dr Anthony Gallagher (from Southampton Solent University) will be discussing how to know you are making an impact through public engagement, and Matthew Guest, from GuildHE, will talk about impact and knowledge exchange.
And that's not all. You can attend one of the many active demonstrations, speed networking, or the two minute dissertation and three minute thesis competitions.
You'll hear about the results of this year's Solent Research Challenge, which has been looking at the musical life of Sotonians, and find out about what topic the challenge will cover next year.
Solent staff and students will also be presenting their research.
As you can see, there's lots going on! Take a look at the full agenda below.
Agenda
Wednesday 3 May
Time
 Event
9.30-9.15am
Registration, breakfast and networking
 9.15-9.25am
Welcome
Professor Graham Baldwin, Vice- Chancellor at Southampton Solent University
Catherine Lee, Southampton Solent University
9.25-10.10am 
Keynote - It's not just about batteries: why the UK needs research for the creative economy
Professor Andrew Chitty, Creative Economy Champion of the Arts and Humanities Research Council (AHRC) and professor at Royal Holloway, University of London
10.15-11.15am 
Musical life of a city: Solent Research Challenge
Paul Rutter, Southampton Solent University
Oral papers: Leadership, impact and wellbeing at sea
Solent Dragons' Den
11.15-11.30am
Refreshments and networking
11.30am-12.45pm  
Concepts for IoT in fashion and beauty: fashion students and IBM mentors
Jennifer Anyan, Southampton Solent University 
TEF/REF: working together
Professor Tansy Jessop and Osama Khan, Southampton Solent University
Two minute dissertation and three minute thesis competitions
12.45-1.30pm
Lunch and networking
2.20-3.20pm  
Mentoring for research excellence
Research and Innovation Hub Fellows, Southampton Solent University 
How can I get my community to talk to me? #sciroom
Jamal Kinsella, The Science Room 
Oral papers: Examining subjectivity, perception and bias
3.20-3.35pm
Refreshments and networking
3.35-4.35pm  
How do we find space? Towards a work culture which sustains our mental well-being
Christine Hammond, Southampton Solent University 
Speed networking
Research and Innovation, Southampton Solent University
Oral papers: Managing HR, collaborative networks and risks
Exhibits 3-4 May
Wednesday 3 May 
Thursday 4 May 
10.15-11.15am
Student poster competition judging
 10.15-11am
Poster presentations
11.30am-12.45pm
Poster presentations
10.15-11am
Active demonstrations
Dr Mark Doyle and Adnieszka Kohus, Southampton Solent University
2.20-3.20pm
Active demonstrations
Liam Charmer and Alice Webb, Southampton Solent University
11.15am-12.45pm
Poster presentations
3.35-4.35pm
Active demonstrations
Josh Taylor, University of Southampton
Dr Shelley Duncan, Southampton Solent University
Dr Angela Gosling, Bournemouth University
11.15am-12.45
Active demonstrations
Gordon Meadow and Dr Tychonas Michailidis, Southampton Solent University
Thursday 4 May
Time 
Event 
8.30-9.15am
Registration, breakfast and networking
9.15-9.25am
Welcome
Professor Graham Baldwin, Vice- Chancellor at Southampton Solent University
Catherine Lee, Southampton Solent University
9.25-10.10am
Keynote - Brave new world: higher education and research
David Sweeney,  Director (Research and Knowledge Exchange) at HEFCE
10.15-11am
Solent Research Challenge 2018
Paul Rutter, Southampton Solent University
Oral papers: Interpreting the human
Pecha Kucha presentations
11.15-11.30am
Refreshments and networking
11.15am-12.45pm 

 

Public engagement: how do you know you're making an impact?
Charlotte Medland, University of Southampton
Discussion facilitators: Dr Anthony Gallagher, Southampton Solent University, and Dr Steve Dorney, University of Southampton

What is the point of impact?
What can we do about knowledge exchange?
A double session with Matthew Guest, GuildHE

What goes around, comes around: exploring a circular economy in Southampton
Dr Laurie Wright, Southampton Solent University
12.45-1.30pm
Lunch and networking
1.30-2.15pm
Keynote - THE UNSEEN 
Lauren Bowker, Alchemist
2.20-3.20pm
Data science in the world of big data
Dr Cedric Mesnage, Southampton Solent University
Using social media to support and enhance student learning and engagement. Is it a game changer?
Sian Campbell, Southampton Solent University
Young start-up talent
Lorraine Nugent, Director and Co-Founder of Young Start-up Talent
Oral papers: Engineering diagnostics and environmental vulnerabilities
Oral papers: Approaches to health, training and wellbeing
3.20-3.50pm
Student competition awards ceremony and closing remarks
Professor Graham Baldwin, Vice-Chancellor of Southampton Solent University, and Catherine Lee, Southampton Solent University