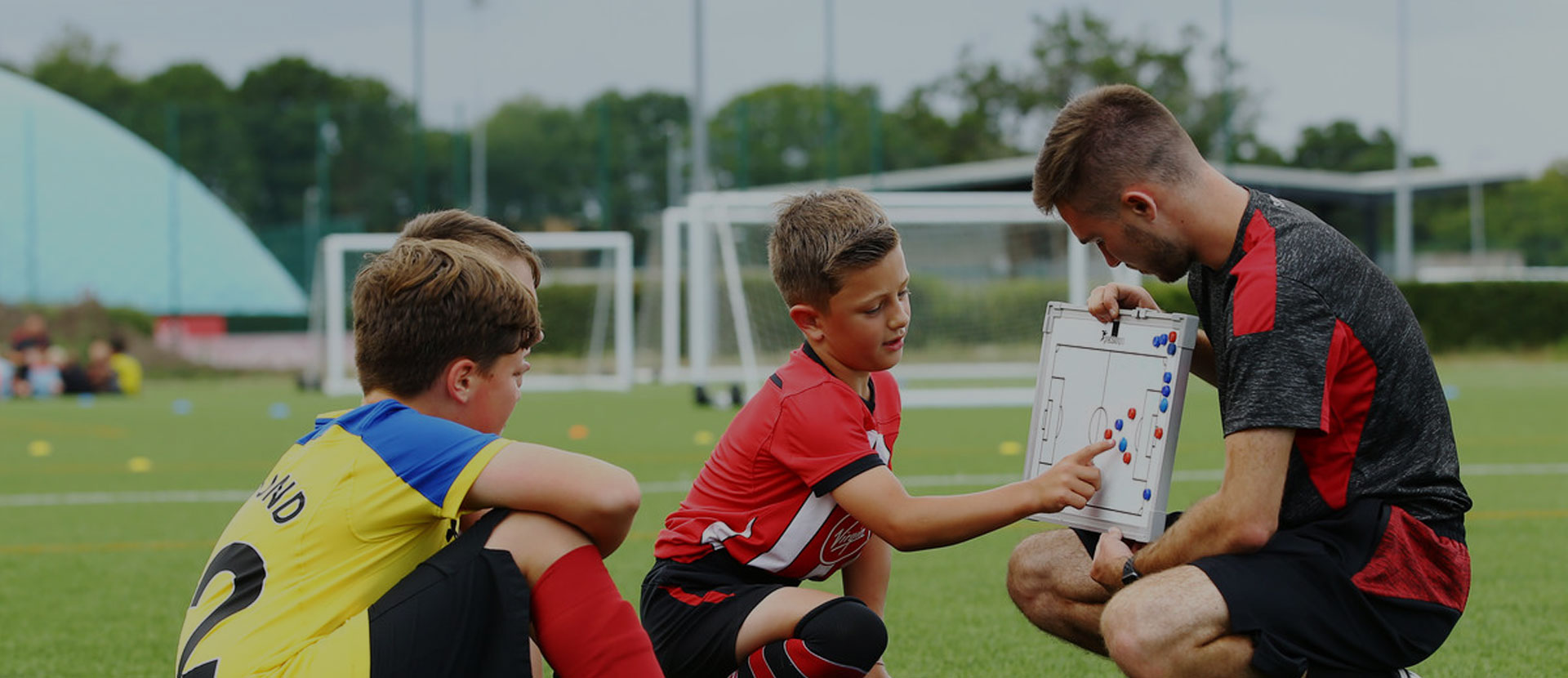 The value of volunteering
Solent alum, Fraser Ford tells us how volunteering with the Saints Foundation alongside his studies helped him put theory into practice and prepare for future employment.
6th January 2020
With the new year now underway, many people will be thinking about ways they can make a positive difference to their local community. Volunteering provides a fantastic opportunity for you to develop the experience and skills required to progress through your career. We caught up with Fraser Ford, Community Champion at the Saints Foundation and Solent University alum, to hear how volunteering alongside his degree allowed him to gain his first role.
Hi Fraser, tell us about your studies at Solent and your role with the Saints Foundation
I'm a former student of Solent University and currently employed as a Community Champion by the Saints Foundation. I started the BA Sports Coaching and Development course in September 2015, and graduated in August 2018. I continued my studies on the MA Sports Development and Management course in September 2018 which concluded in September 2019. My current role as a Saints Community Champion means I'm predominantly based in a local secondary school where I work with young people aged 11-16, empowering them through the Southampton Football Club badge.
Tell us about the volunteering activities you undertook while studying
My initial involvement with the Saints Foundation came about quite early during university when the Saints Foundation came into Solent to speak about their partnership. They explained there were opportunities available for Solent students to volunteer for their various community projects, giving us the chance to put course theory into practice. I took up the opportunity and volunteered which resulted in me getting involved in a number of their projects while gaining considerable practical experience working with a variety of people including children from disadvantaged backgrounds, disabled participants, adults struggling with their health and fitness, and the elderly.
What did you gain from volunteering?
I always enjoyed learning in lectures but volunteering gave me the opportunity to put theory into practice and really helped me develop a more thorough understanding of the wider aspects of projects, giving me an insight into the 'real world'. I became involved in sessions where I needed to communicate with different types of people - this helped me to develop my communication skills and valuable leadership qualities when I was asked to lead on sessions, both of which helped me to develop as a practitioner.
How did volunteering help you gain the experience needed for your role?
Being involved with the Saints Foundation from early in my university experience gave me a good understanding of different types of projects the Saints Foundation run. It helped me to understand the aims and objectives of the individual projects and the types of people each project aimed to support. I developed good communication skills learning how to interact with people to get the best out of them and how to help them maximise their full potential. The various projects gave me practical opportunities which I otherwise wouldn't have experienced - opportunities which helped me grow in confidence both as a person and a practitioner, equipping me with valuable experience needed to gain full time employment post graduation.
What tips would you give to someone looking to start volunteering?
Volunteering was a huge part of my university experience and something I would whole-heartedly recommend to students. It provided me with invaluable experience to develop my skills as an industry practitioner, with opportunities to put the theories I learnt at university into practice. Ultimately, volunteering with the Saints Foundation gave me a platform to learn, develop and showcase my skills, which resulted in employment in a full-time role after graduating. My advice would be to grasp every opportunity available to gain practical experience as it will consolidate your studies and can only help in your quest for future employment in a competitive environment where the need for both knowledge and experience is becoming increasingly important.
If you are interested in volunteering please contact engagement@solent.ac.uk