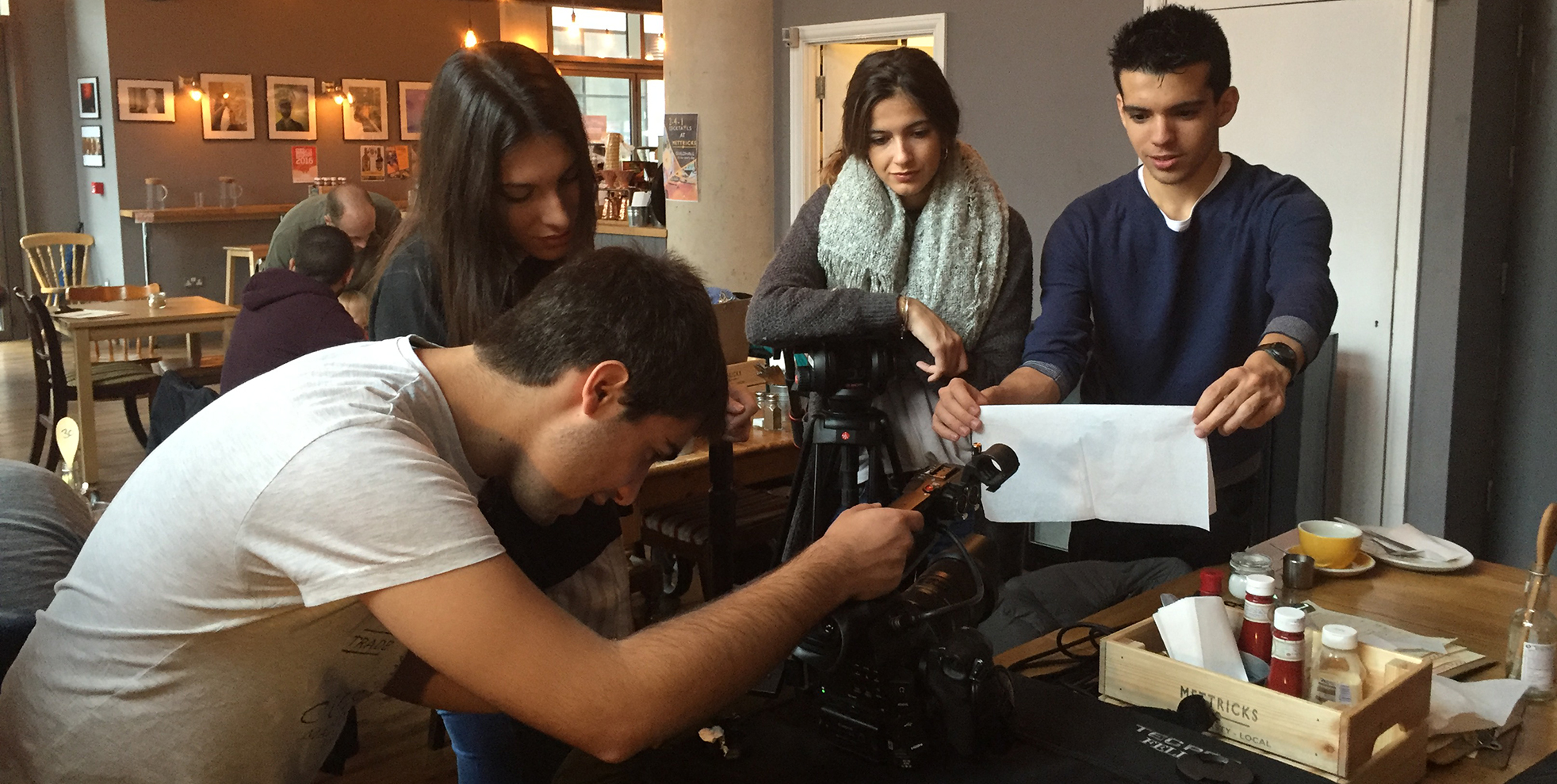 TV Graduates awarded internship prizes with leading local production company
For the first time, independent production company, Woodcut Media have awarded not one, but two Solent University graduates with a TV production internship prize. James Greenfield and Hannah Kelly have been selected as this year's winners of the sought-after opportunity.
9th September 2021
TV, film, media production and technology
Homepage - News - Featured
Having graduated with first-class honours in Post Production for Film and Television, James Greenfield has been given the Woodcut Media Post-Production Award. Fellow graduate, Hannah Kelly will also commence an internship with Woodcut Media having won the Woodcut Media Production Management Award, a new award scheme that launched this year. Hannah recently graduated from the TV Production course with a first-class honours degree. Both graduates will start a three-month internship with the Eastleigh-based television production company on 13 September 2021.
Recognising the level of local talent in one of the most competitive industries, Woodcut Media CEO, Kate Beal-Blyth, says, "For a good number of years we have placed a strong emphasis on mentoring and nurturing creative talent especially at its early stages, and previous interns have gone on to work for us long term or found placements with other TV companies. As such, would like to congratulate James and Hannah and look forward to welcoming them to the Woodcut team."
21-year-old James (pictured below) from Bournemouth studied at Twynham school, before his studies at Bournemouth and Poole College led him to Solent University to pursue his aspirations to make an impact in the TV and film industry.
On being awarded the prize, James says, "I'm very grateful to be awarded the internship and also very proud of myself, knowing that my lecturer, Trish Morris, had trust in my capabilities and saw that I was ready for this opportunity. It's nice to be rewarded for the hard work I put in at University and I can't wait to get started!"
With career dreams to become an editor for documentaries for the BBC or Netflix, James will be in good company with Woodcut Media whose true crime shows have proven popular with the likes of Netflix and SKY.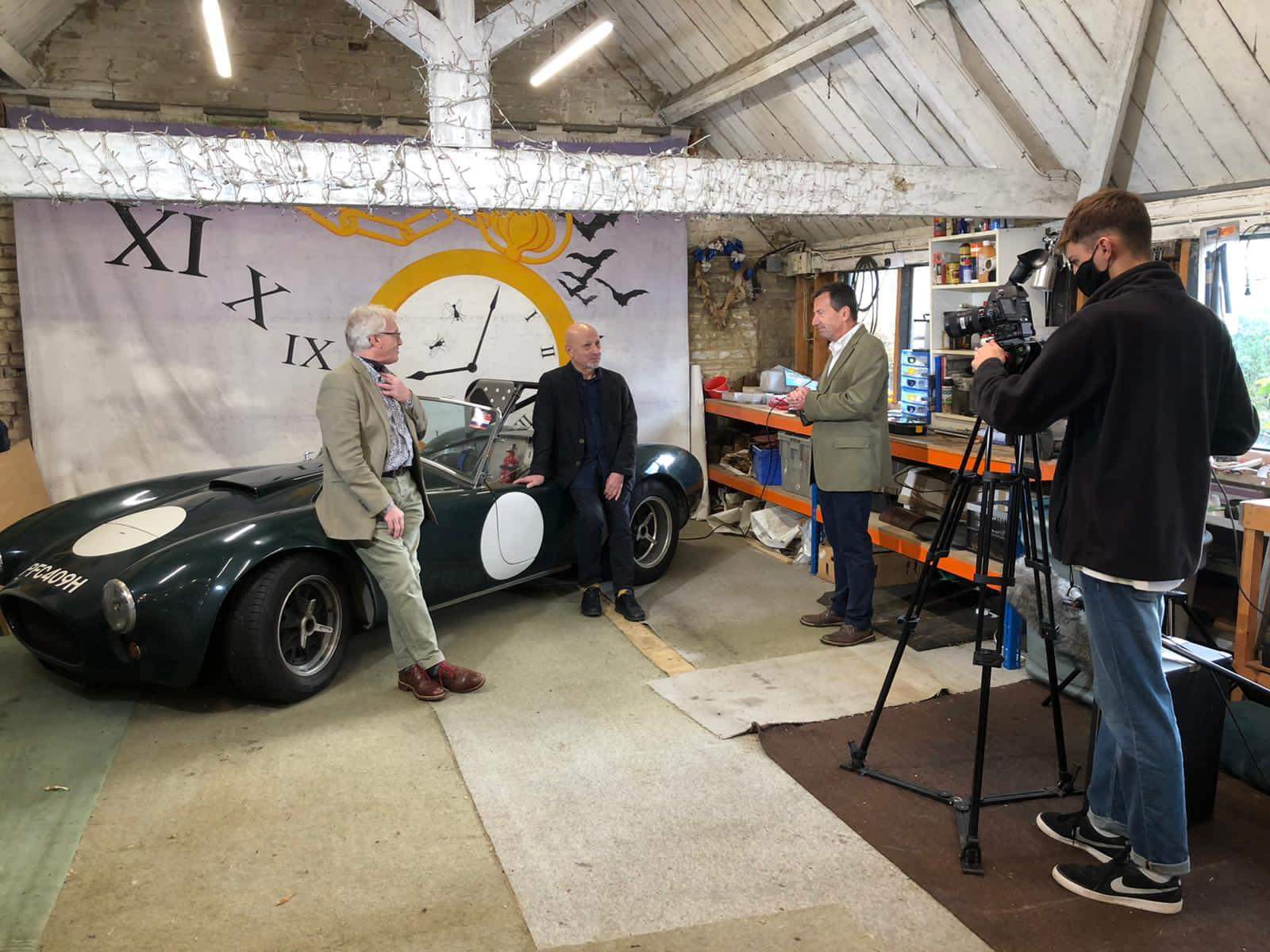 Senior Lecturer for Television and Video Production, Trish Morris says, "I am really pleased James is receiving this prize. He is a hardworking, talented student and it is marvellous Woodcut Media have awarded him this opportunity to start his professional career."
Hannah, 21 from Andover in Hampshire (pictured below), has enthused, "Having the opportunity to work with a well-established company and having the chance to continue to grow the professional skills that Solent has equipped me with is something that I greatly appreciate. I look forward to learning from and working with the team.
Hannah continues, "My aspirations are to ensure that I make the most of this great opportunity that I have at Woodcut, continuing to build upon the skills and knowledge that my time at Solent has given me and have a successful career in Production Management."
Witnessing the developing talent first-hand, TV Production Course Leader, Kieron Butler exclaimed "We're really proud of our students. Throughout the course, both have shown incredible resourcefulness, strength of character and creativity leading them to first class honours degrees - no small feat with the challenges they faced with distance learning in their final year."
"We have a long association with Woodcut Media, and it's always a delight to see our student's names pop up on the credits. No doubt we will be seeing Hannah and James join that illustrious list soon", he adds.
Being one of the leaders in true crime in the UK, Woodcut's production portfolio includes 'Britain's Most Evil Killers', 'World's Most Evil Killers', 'Murder at my Door', 'Paranormal Captured', World's greatest Palaces' and many others within its global-reaching portfolio.