TV students meet with Oscar and BAFTA winning editors
Students from BA (Hons) Television Production and MA Post Production had a unique opportunity to hear from three of the film and TV industry's top editors last week.
7th October 2020
TV, film, media production and technology
In a virtual session organised by Trish Morris ACE (Course Leader MA Post Production in Film and Television), new and returning students gained valuable industry insight and pearls of wisdom from Mick Audsley, Mark Sanger ACE and Úna Ní Dhonghaíle ACE. Between them they boast an Oscar, two BAFTAs and five further BAFTA nominations for work in the field of editing and post-production.
Mick Audsley hosted the discussion. His credits include Murder on the Orient Express (2017), Allied (2016), Everest (2015), and Harry Potter and the Goblet of Fire (2005). Mick has been an enthusiastic supporter of and contributor to Solent's post production degrees for many years, and was awarded an Honorary Doctorate in 2017.
Mark Sanger's credits include Pokemon – Detective Pikachu (2019) and Transfomers: The Last Knight (2017). He is currently hard at work on Jurassic World 3 and won the Oscar for Best Achievement in Film Editing for 'Gravity' in 2014.
A BAFTA winner for her work on TV series Three Girls in 2017, Úna Ní Dhonghaíle has worked on a wide range of film and television drama. Her other TV credits include The Crown, The Missing, Wallander and Dr Who. She edited the 2018 movie Stan and Ollie and is currently working with Kenneth Branagh on Death on the Nile. Úna is also a Visiting Fellow at Solent University.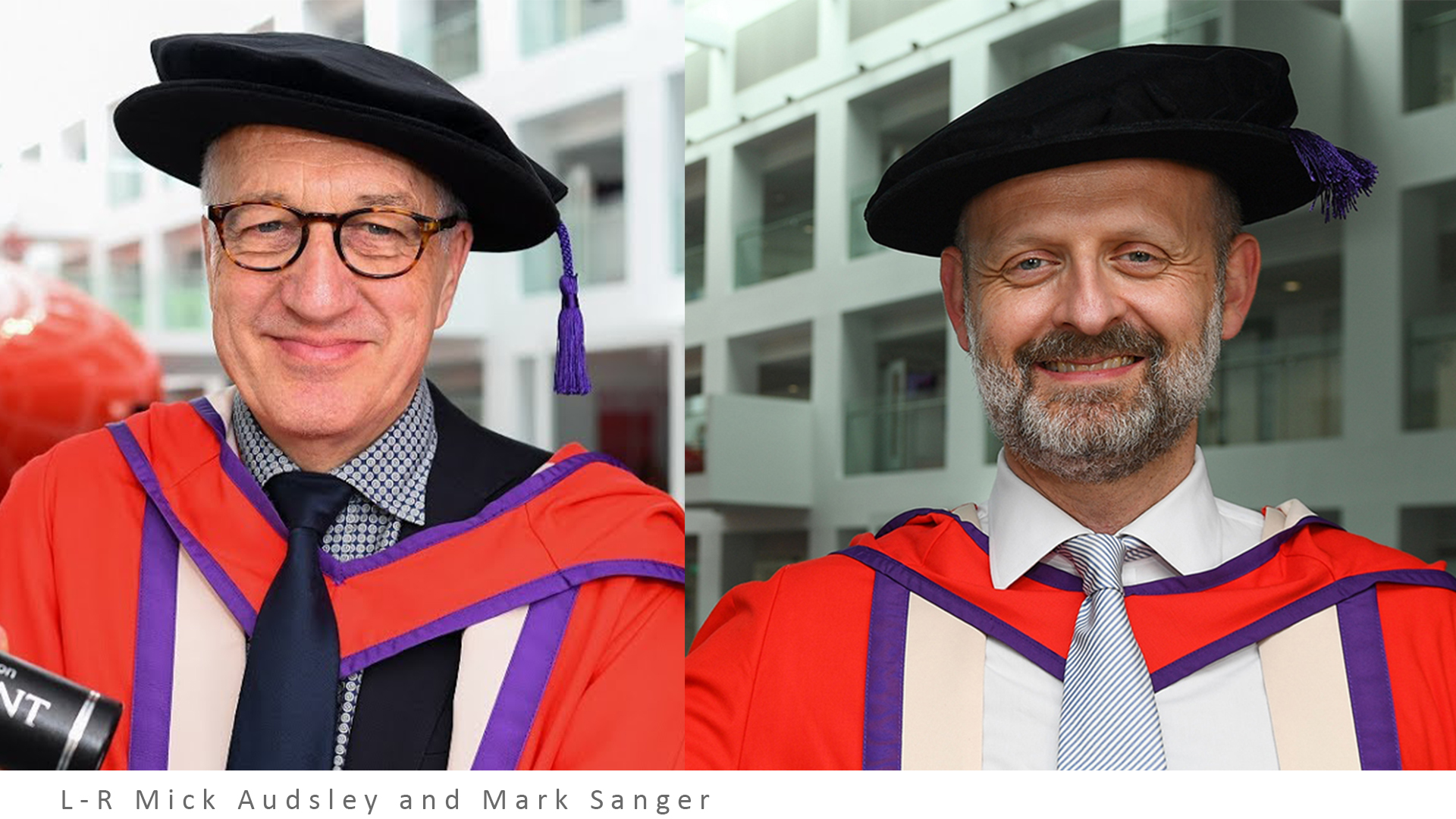 Trish Morris said "It was a great session with top industry professionals, giving MA and BA students insight into how they have worked remotely during the pandemic and how they feel remote working will continue after the pandemic. There were tips on how to deal with directors, the qualities you need to be an assistant and a great discussion on how it is more difficult for a woman working in the industry, particularly if she wants to have a family".
Final year student Ashley Collingwood commented, "The session was a great insight into how editors are handling work during this pandemic, but it also provided me with a lot of incredibly useful advice. It's very important to me to get advice and to be able to ask my own questions to editors in the industry. It's really helped me in knowing where to start once I finish my studies at Solent.
"Mick, Mark and Úna are down-to-earth and were friendly towards all of us in the session. They were very candid with us about the industry itself, too. Úna spoke about how times are changing with her being a woman in a male-dominated industry, for example, and Mark told us about his unconventional experience working with Michael Bay on a Transformers film."
Feeling inspired? Discover our range of TV, Film, Media Production and Technology courses.