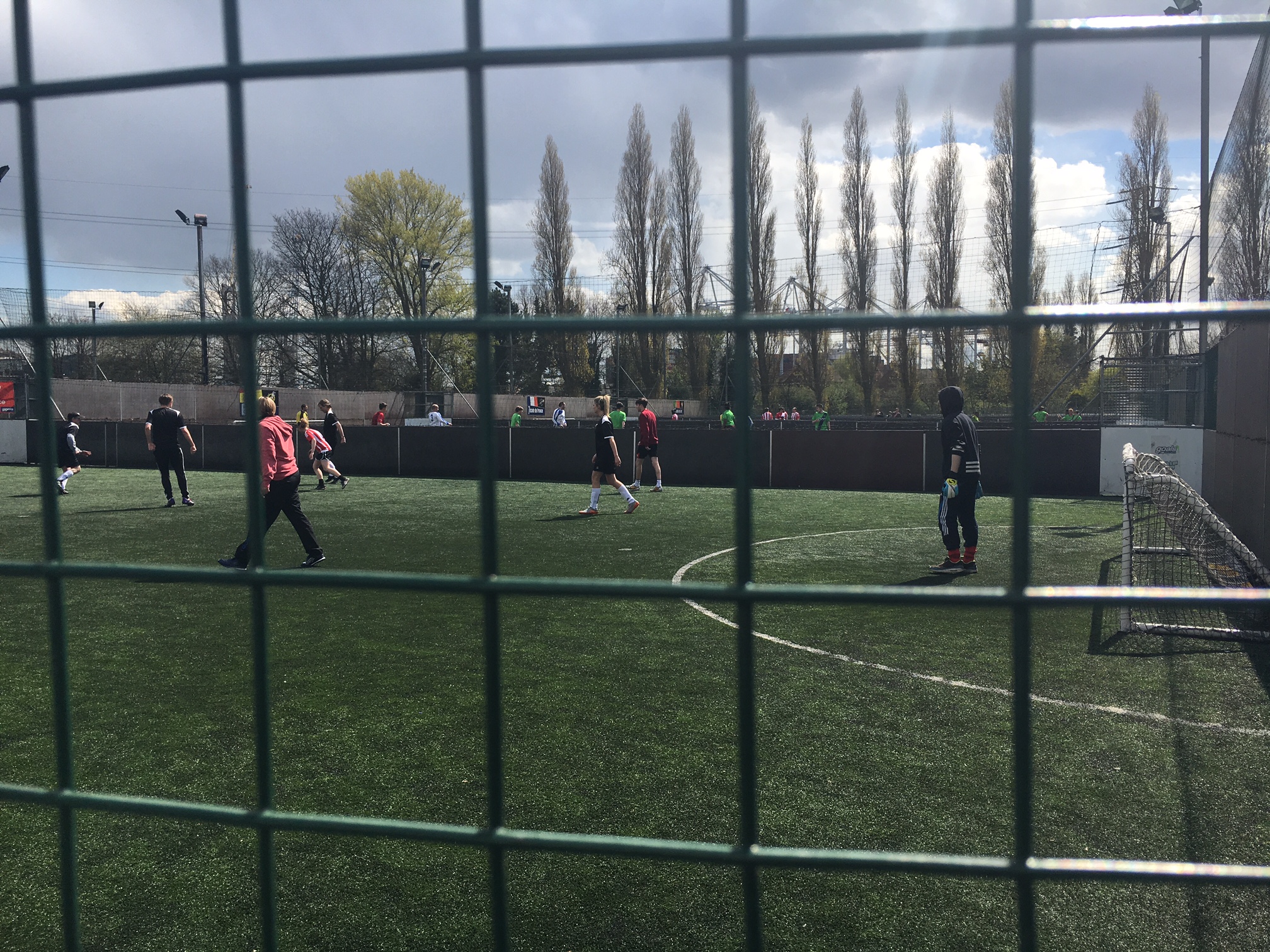 University wins Bronze in UEFA Grassroots football awards
Award win for Solent
5th October 2016
Southampton Solent University, in partnership with Hampshire FA, is celebrating a Bronze award win for its Grassroots Football Leadership Project.
Winning the Bronze Award for the UEFA Grassroots Football Development Project of the Year signifies the leadership programme as one of the best in Europe.
"The partnership with Hampshire FA has provided our football studies students with an incredible opportunity to add to their development via the Football Leadership Programme," says Tracey Bourne, Course Leader for BA (Hons) Football Studies.
"The variety of the project work caters for a broad spectrum of students with different interests in football and allows them to gain not only work experience, but also to develop their life skills and employability in readiness for their future career pathways," She continues.
The UEFA awards were launched in 2010 to highlight inspirational stories from across Europe.
"To be rewarded and recognised by UEFA in this way, particularly with the high standard of nominations from across Europe, is a fantastic achievement and one which makes us immensely proud of our Football Studies students here at Solent," Tracey adds.
In 2014 a partnership was formed between Southampton Solent University and Hampshire FA to create the 'Football Leadership Programme'. Through this collaboration, it has been possible to deploy a large student workforce across Hampshire to support the development of grassroots football.
As part of the FA's plan to develop the football offer in higher education, the Football Hub investment funding was introduced and in 2015 Southampton Solent University were one of the Universities selected to run the programme.
The funding has enabled the placement of a Children & Young People's Officer, based at the University, to further develop the Football Leadership Programme. County FA development projects are incorporated into the academic studies of the Football Studies degree. The projects are created by Hampshire FA and fit in line with the County plan, with these projects then supported and monitored by the Hampshire FA and their development officers.
Rhea West Children and Young People Football Development Officer says: "We started the project with 80 students in 2014 and the project has grown year-on-year. The increase in the student workforce has allowed us to deploy coaches across the county and has significantly contributed towards the increase of participants. The partnership with the University has been invaluable and the work of the students cannot be underestimated."
Neil Cassar, Chief Executive Officer at Hampshire FA, adds: "It is a fantastic achievement to have 200+ students from Southampton Solent University delivering over 40 projects, all designed to sustain, grow and implement effective initiatives to support the grassroots game in our county.
"The partnership work conducted with Southampton Solent University has been hugely successful and beneficial to all parties involved. We will continue to prove a long-lasting legacy for the benefit of the grassroots game in our county."