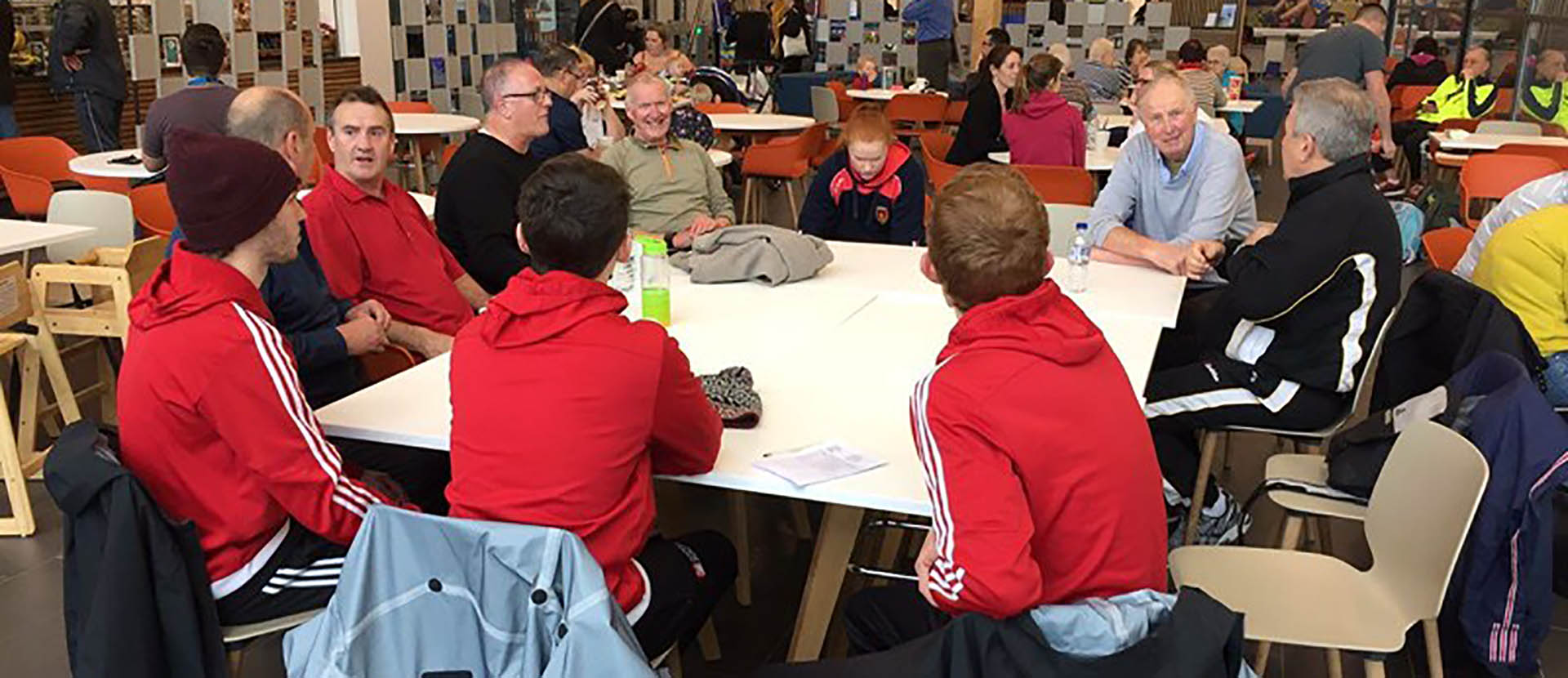 Walk Hard, Play Hard – a successful first session
The Walk Hard, Play Hard coaching innovation project (CIP) group has just started delivering their project, delivering weekly walking football sessions every Friday for participants aged 50+.
19th January 2018
Being delivered at the recently upgraded Places Leisure Eastleigh sports facility in partnership with Eastleigh Borough Council and Hampshire FA, the project aims to make football more accessible so participants can stay physically active within an enjoyable environment.
With the first session having taken place last week, feedback has so far been very positive.
Fraser Ford, group practitioner, says: "We asked participants how they wanted the session to be run, and they were all keen to get stuck in straight away with matches – so that's what they got!
"It was really great to see them all playing with smiles on their faces and laughing throughout the games – something that is really rewarding to see that they are enjoying themselves."
After the session, facilitators and participants went into the café for the social aspect of the project, which is another important focus.
One of the participants says: "The session was fun because it brought ex-players together who loved – and still miss – playing football. It meant that we could kick a ball between ourselves and bring out that youth in all of us. Great for keeping fit.
"The students are a great bunch too, very helpful and understanding."
Well done to the Walk Hard, Play Hard team, which looks to be delivering a really valued project within the community.