UCAS code: G450
Institution code: S30
Why study a computer games (art) degree at Solent University
With a key focus on core game art skills, professionalism and portfolio building, this degree prepares you for an exciting career at the forefront of the gaming industry.
Top

0

in the UK for teaching for computer games and animation studies (NSS 2023)

Top

0

in the UK for learning opportunities for computer games and animation studies (NSS 2023)

0

%

of students feel IT resources and facilities support their learning well (NSS 2023)
Many of our graduates have gone on to work at AAA studios in the UK and across the world. These include Rockstar Games, Epic Games, Frontier Developments, Codemasters, Airship Interactive, and Sumo Digital.

For the past five years we have had finalists in both Sumo Digital Grads for Games competitions, including overall Character Category winners.

Benefit from access to high-end hardware and software, including Unreal Engine 5, Maya, ZBrush, Substance Painter and Designer, and Marvellous Designer.

Develop projects with students on other gaming courses at Solent.

Gain industry insight from guest lecturers who are industry professionals and experts.

Take part in a wide range of extracurricular activities with our video games academy, game jams, end of year graduate show and freelancing through our in-house creative agency, Solent Creatives.
Course overview
During your studies you will be taught how to develop game ready assets for computer games and real-time simulations. A key focus is on guiding you on how to successfully combine the traditional and technical skills required to produce computer games art. The work you create in each module contributes to your overall portfolio.
Students benefit from free access to our dedicated high-spec computer games lab where they can make use of industry-standard software, including Unreal Engine 5, Autodesk Maya, Autodesk 3ds Max, Adobe Suite (including Adobe Substance Painter, Adobe Substance Designer and Photoshop), Marvelous Designer and Maxon ZBrush.
Using these facilities, students build up a varied portfolio of creative work. From character models and level design to environment rendering and textures, this portfolio helps students to demonstrate their competencies to potential employers.
At Solent, our excellent industry links play a key part in student development, and past students have had the opportunity to work on live briefs for real clients. In addition, our academic team is formed of expert professionals who have wide-ranging experience in the gaming industry.
Student work
Our creative degrees allow our students to develop a critical eye for design with a knowledge of different design approaches and problem solving techniques. Take a look at some of the great work they produce.
Course features
Foundation year available

If you're not quite ready for a full undergraduate degree, there's alternative entry through one of our foundation years

Specialist facilities

This course has access to specialist facilities

Further studies

After successfully completing your studies, there's an opportunity to continue your studies at Solent

Top-up option

If you have an appropriate Level 5 qualification, you can top it up to a degree in just a year

Study abroad

You have the opportunity to study abroad in one of our partner universities for a semester on this course
Who is this course for?
This degree is for students who want to create computer games artwork.  Applicants should have a portfolio of traditional or digital artwork, and some awareness of the game art production processes.  It would be advantageous to have some experience of 3D modelling software and/or a game engine.  The course is suited to applicants who are interested in the intersection of artwork with technology,  
What does this course lead to?
A key focus of this degree is on providing skills and opportunities to build a game art portfolio suitable for gaining employment.  Students are encouraged to research and engage with current production techniques, and to consider ways in which they can futureproof their skillsets.
These skills will help students build portfolios suitable for gaining entry level roles for careers as; Environment Artists, Character Artists, Technical Artists and Game Animators.
Many of the skills learned on the BA (Hons) Computer Games (Art) degree are also transferable to related fields, such as Arch Viz, VFX, CGI and VR/AR.
Solent stories
Hear from Solent alumni about where their careers have taken them and how studying at Solent prepared them for their future.
Read more stories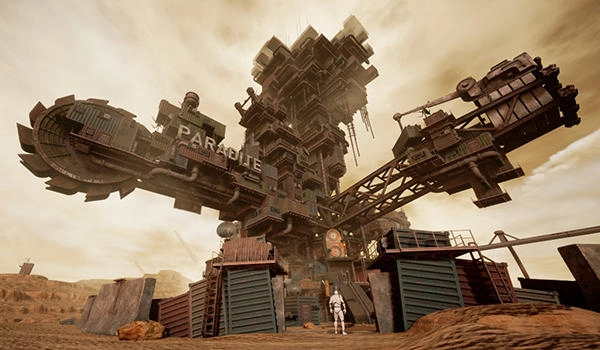 "Facilities were outstanding. We'd access to the most up-to-date technology and software used in the gaming industry. "
---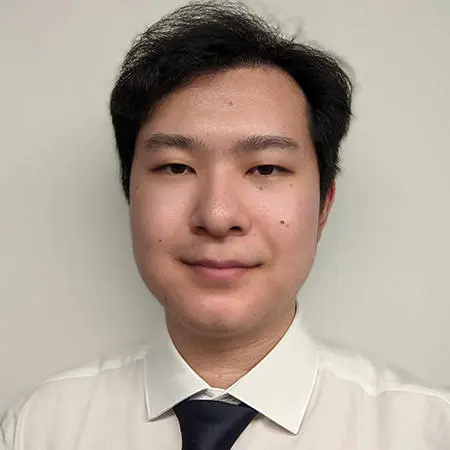 Ziyi Yang
Environment Artist
Meet the team
The University cannot guarantee any particular members of staff will teach specific aspects of the course in the future, but will endeavour to ensure the teaching team maintains their balance of experience and qualifications.
Facilities
During your studies you'll have access to our dedicated computer games lab with industry-standard hardware and the latest software, including Adobe, Autodesk and Epic's world-class Unreal Engine toolset.
Our vibrant campus brings state-of-the-art facilities to enhance your learning and elevate your student experience. Our award-winning teaching building, The Spark is centred around students and offers a stimulating study environment with flexible learning spaces. Away from studying, why not try out the gyms, fitness studios and sports halls in our £28 million Sports Complex, or watch a blockbuster film at our student-run cinema with Dolby Atmos audio.
International opportunities
Broaden your horizons by adding an international dimension to your CV – essential to achieving success in today's fast-changing, global environment.
Studying, working or volunteering in another country could be the experience of a lifetime. Enhance your degree by developing important global skills such as knowledge of other countries, language skills, intercultural awareness, adaptability and confidence.
For more information, please email international.mobility@solent.ac.uk.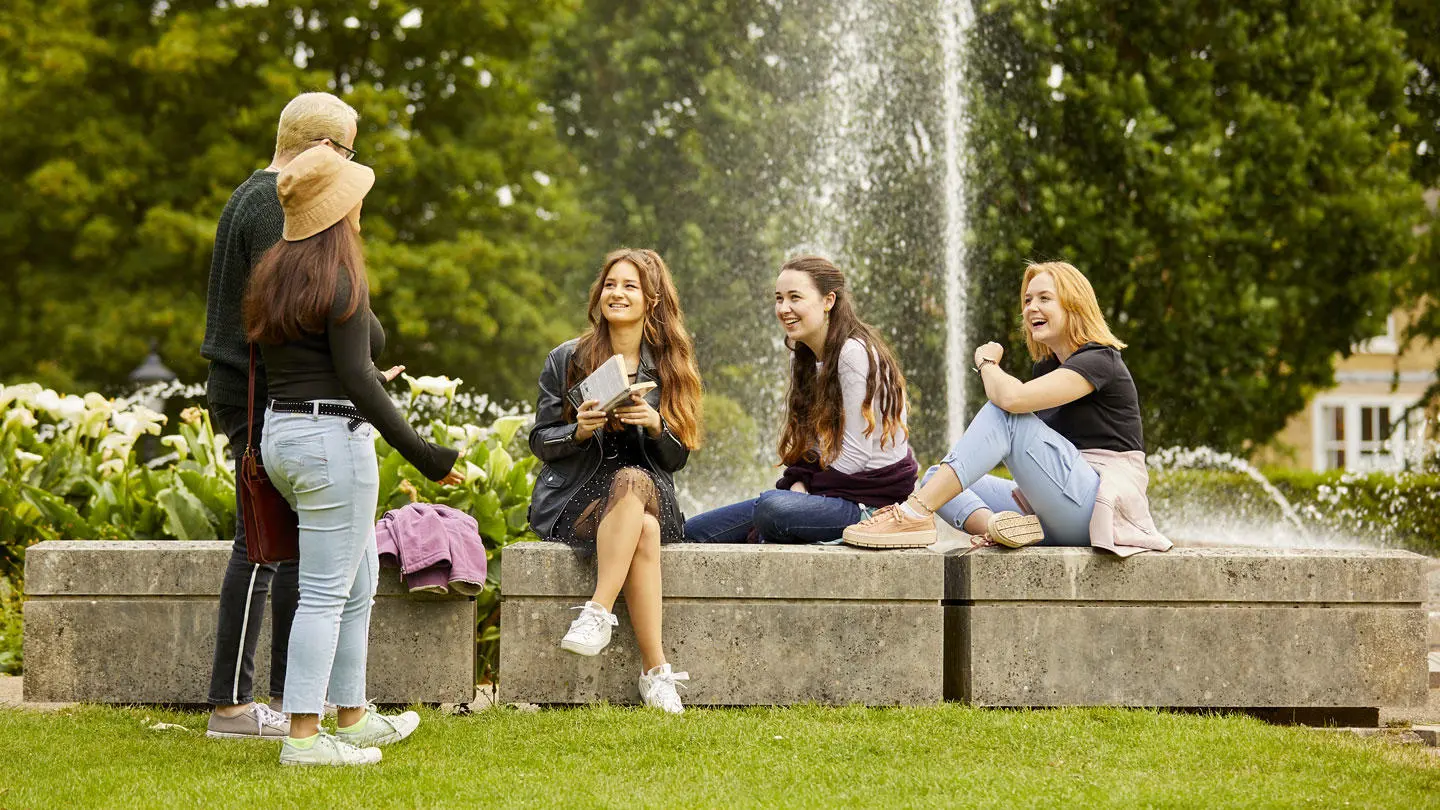 What you'll study
Core modules
Game Art Assets
This module explores three essential skills required to create game art assets: hard surface modelling, UV unwrapping and texturing. Using existing visual references and concepts you will be shown how to use these to model 'game ready' assets quickly and efficiently. We will discuss good practice, and the defining features of a game art model. Next, you will be shown to successfully unwrap 3D models and how to 'bake' maps from these. Finally, you will be shown how to paint 2D textures onto your own, unwrapped, 3D models.
Game Art Engines
In this module you will develop your understanding of the relationship between 3D artwork and industry-standard game engine software This will include explorations of: 3D artwork optimized for real-time rendering; lighting; BSP and in-built tools for block outs; creating static meshes; creating textures and materials; key-framed animation; and software solutions designed to further optimise the game art production pipeline.
Digital Visuals
This module sets the groundwork for your journey as a digital artist. It provides a global overview of the production pipelines used in different sectors of the digital art industries. This module also aims to help you start to develop your visual intelligence and understand the various ways in which visual intelligence is embedded in digital art in specific sectors.
Game Art Environments
This module will focus on building game world assets for believable game environments using industry-standard tools. You will learn about developing both hard surface assets for urban and industrial environments and organic assets for natural scenery; alongside standard landscape and atmospheric tools to create a living, breathing game worlds.
Game Art Actors
This module will explore several new game art theories, tools, and techniques. You will be taught how to digitally sculpt organic form, including anatomy, and how to retopologise, unwrap and texture a game ready character. You will also learn how to rig assets, and successfully apply existing animations to these. Finally, you will you be shown how to script a real time character so that they are able to interact with a game environment. You will use what you learn to develop a showreel demonstrating your own completed game character(s) in engine.
Collaborative Games Development
This is a group-based module where games design and programming students develop the skills and knowledge needed for prototype game development, learning about working in a team, and further strengthen their understanding of game engines and game development processes. This module will simulate the experience of working in a game studio to develop a small game project using a game engine. You will make important development decisions such as game direction, task delegation, managing and cutting scope, as well as learning how to handle tools such as source control and task management. The module culminates in a final game demo that goes straight to your portfolio.
How you will learn and be assessed
You will learn by:
You may be assessed by a combination of:
Coursework

Portfolios

Essays

Showreels

Group presentations

Reflective accounts
Solent's curriculum framework builds on our unique, creative and applied approach to teaching. The transformation of students' lives is at the heart of our mission as a university, and our curriculum – informed by the latest theory – reflects this shared educational vision.
Find out more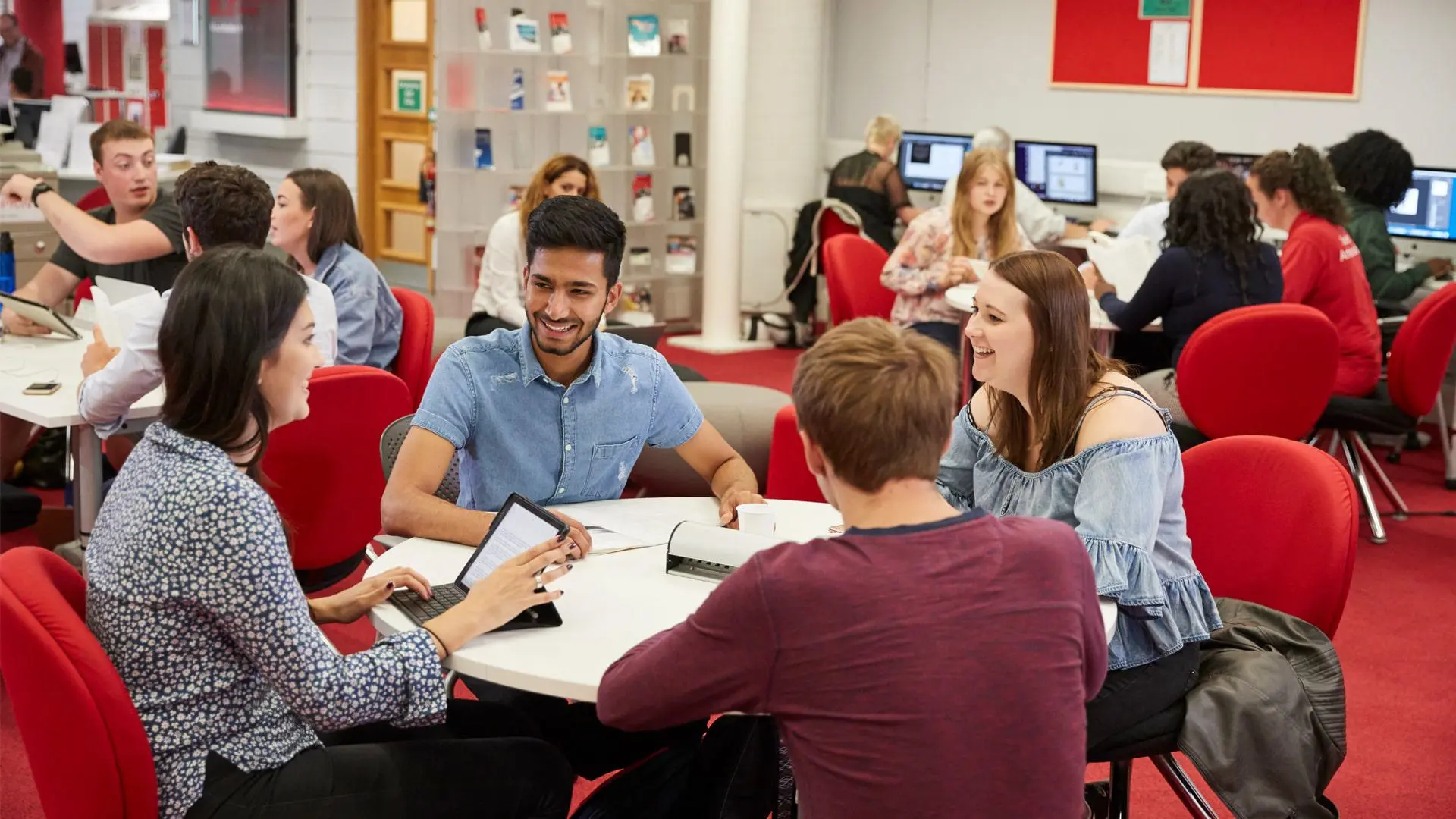 Study support
The student achievement team are on hand to help you succeed during your studies at Solent. They aim to contact you at key times during your time here with personalised information, advice and guidance, by email or phone.
Access Solent provides information, advice and guidance for disabled students.
All students can access Succeed@Solent, Solent's online guide to getting better grades. It offers extensive, practical information and advice on topics such as academic writing, research and presentations.
Why choose the industry?
The computer games development sector is now worth more than the film and music industries combined. The UK computer games industry is the largest in Europe, generating £2bn in global sales each year. With the booming casual games market and the ever increasing popularity of mobile computing devices, this industry growth is likely to continue.
Members of the teaching staff have wide-ranging experience in the games industry and can help you to build your own contacts.
Solent is the founder member of the Southern Independent Games Network (SIGN) providing students with many crucial networking and knowledge sharing opportunities.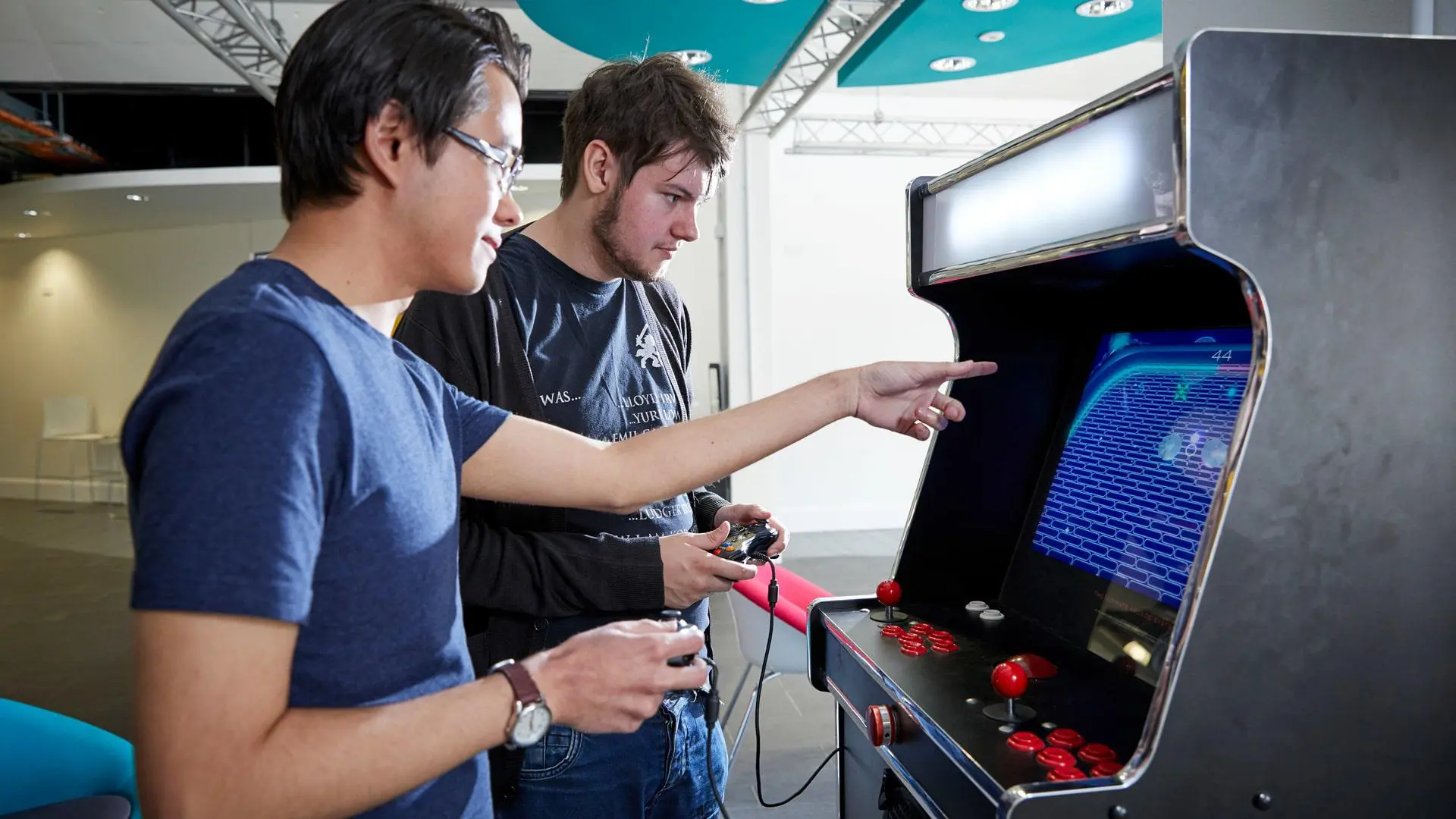 Tuition fees
The tuition fees for the 2024/25 academic year are:
UK, EU (settled status) and Channel Island full-time fees: £9,250 per year

International full-time fees: £16,125 per year
For further information, please visit our tuition fees page.
Extra course costs
While most course costs are covered by your tuition fees, some essential resources and optional extras may need to be paid for separately. For advice on budgeting and managing your money, please contact student.funding@solent.ac.uk.
Bursaries, scholarships and financial support
Solent University offers a range of bursaries and scholarships that provide financial assistance or waive fees for tuition or accommodation. Each bursary or scholarship has specific eligibility criteria. Check out our bursaries and scholarships pages to find out more.
Graduation costs
There is no charge to attend graduation, but you will be required to pay for the rental of your academic gown (approximately £45 per graduate, depending on your award). You may also wish to purchase official photography packages, which range in price from £15 to £200+. Graduation is not compulsory, so if you prefer to have your award sent to you, there is no cost. Extra guest tickets will go on sale after results publication and will be sold on a first-come-first-served basis. The cost per ticket is currently £15. Please note, we do not guarantee there will be any extra tickets available to purchase.
Entry requirements
Please select an option below:
Key entry requirements
112-128 UCAS tariff points
A minimum of two completed A-levels (including an Art and Design subject), a BTEC Extended Diploma at DMM or BTEC Diploma at D*D in an Art and Design subject, or a combination of qualifications which comply with the minimum entry requirements of 104 UCAS points.
It will be necessary for all students to submit an electronic portfolio for review for consideration.
Applicants who aren't studying an Art and Design subject are still welcome to apply, but will be required to submit an electronic portfolio for consideration.
Direct entry into the second or third years may be considered for this course.
Applicants over the age of 21 may be considered based on relevant experience, without having the required tariff points.
Alternative entry to this course is available through the Foundation Year in Digital Arts
Key entry requirements
As a general guide, we look for qualifications that are equivalent to the British high school A-levels.
If you are applying from outside the UK, find information about entry requirements, visas and agents for your country here.
For further information about EU qualifications, please contact admissions.
Key entry requirements
As a general guide, we look for qualifications that are equivalent to the British high school A-levels.
If you are applying from outside the UK, find information about entry requirements, visas and agents for your country here.
For further information about international qualifications, please contact admissions.
Note to all international students requiring a visa
All international applicants need to be aware that the English language requirements to attend Solent University, and the English language requirements to obtain a visa from the Home Office, may be different. This means that if you meet the Solent University language requirement to gain a place on the course, you may still have to meet additional requirements to be granted with a visa by the Home Office.
We strongly advise all applicants to visit the Home Office website which outlines all the requirements for a successful visa application and to take a look at our 2023 course entry statement document.
How to apply
Full-time
Any student applying for the first year of a full-time/sandwich undergraduate course must apply through UCAS (University and Colleges Admissions Service). This includes mature, overseas and EU students.
Nearly all schools and colleges offer their students the facility of applying electronically through the UCAS website using 'Apply'; it may also be used by those applying independently in the UK and overseas. This facility and all course information can be found on the UCAS website: www.ucas.com.
Your application should reach UCAS by 31 January if you hope to enter a course the following autumn. Early application is advised for the most popular subject areas. Late applications may be made until the end of June. The UCAS Code for the University is S30, code name SOLNT.
Find out what happens after you apply
Contextual offers
Solent endeavours to offer learning opportunities to students from all backgrounds. When we receive and review an application, we take into consideration the context and personal circumstances of applicants when making a decision, which means our advertised entry tariff could be reduced.
Alternative entry options
Top-up route:
We welcome applications from students currently studying a Foundation Degree, DipHE, HNC, HND or modules of an undergraduate degree course at another university, who wish to enter directly into Years 2 or 3 of one of our undergraduate degree courses. Please contact our admissions team for more information: contact us
Language requirements
Applicants who do not have English as their first language will be required to demonstrate an approved level of proficiency in the use of the English language. The agreed minimum requirements for this course are:
IELTS minimum 6.0 overall with a minimum of 5.5 in each individual component
TOEFL IBT minimum 80 with a minimum of 20 in each individual component
Duolingo English Language Test - 115 overall with minimum of 95 in each component or equivalent.
Qualifications are checked before enrolment, and international students must bring their original certificates or certified copies when coming to study at the University.
Pre-Sessional English programme
The University also offers a pre-sessional English programme for international students who wish to improve their level of English before starting a degree course.
We will prepare you for your future
The course is directed at art production for computer games. It also provides transferable skills in the creative industries such as model-making for film and television.
3D generalist
CGI/VFX artist
3D Animator
Prop Artist
We will help you start your career
The Solent Futures team is committed to getting students into great careers.
While you are studying, the team can help you with finding work experience or placements, link you with a mentor, check your CV, or offer one-to-one guidance.
If you're in your final year, we also have graduate job opportunities just for Solent graduates.
Find out more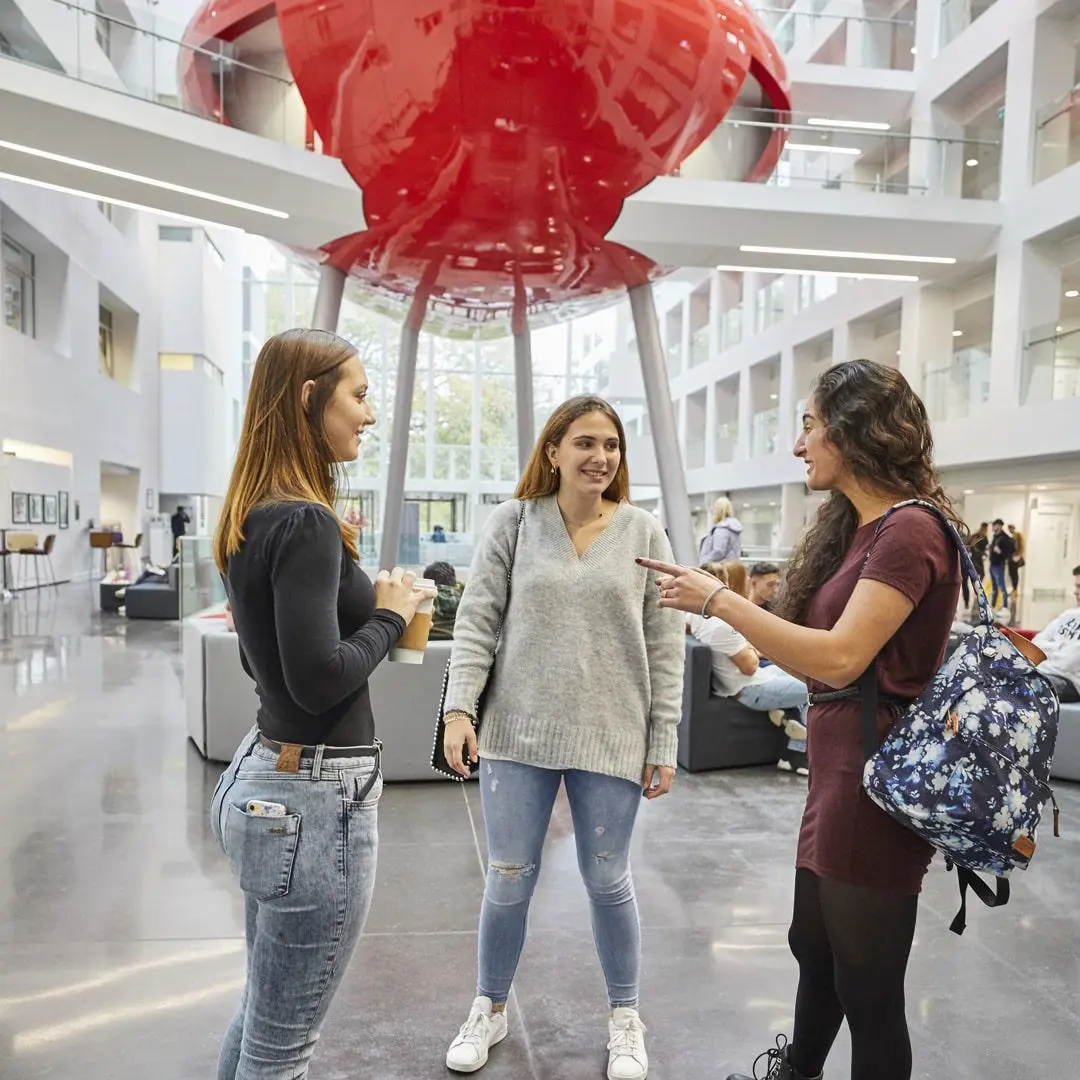 Support at Solent
All students at Solent University have access to a range of specialist support services. Whether you are having financial difficulty, need additional help with academic skills or want advice on setting up your own business you'll find that help is always on hand.
Most of our specialist support services are based around the Student Hub, a central space where you can access all the information and support you may need during your time at University. The Student Hub is the first point of contact if you have any queries relating to your course, including questions about your timetable, options, and assessments and extenuating circumstances.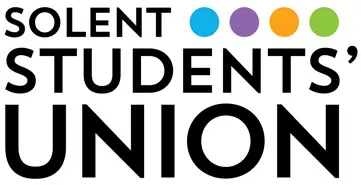 We work in partnership with the University to build a sense of pride and confidence in your Union, University and student experience.
Find out more

Further study
Thinking about studying further than an undergraduate degree? Alumni can get 20% off their postgraduate study.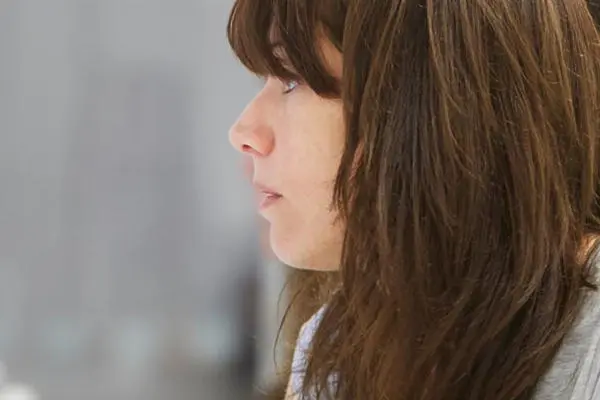 MSc Digital Design
Are you passionate about the web? Would you like to help businesses reach and implement creative online solutions? Solent University's MSc Digital Design programme teaches...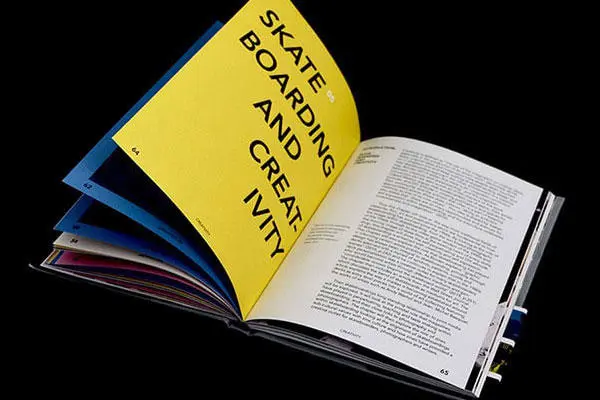 MA Visual Communication
Do you have an eye for design? Would you like to help influence the future of visual communications? Our MA Visual Communication degree is ideal for creatives keen to refine their practice, working as part of an interdisciplinary group of students.