Available through clearing
3 years

4 years with foundation year

4 years with year in industry

5 years with foundation and industry years
UCAS code: C630
Institution code: S30
Why study a sport and exercise therapy degree at Solent University
Help patients back to optimal levels of fitness with this SST-accredited degree. Learn from clinically active staff and gain real-world experience with placements in a range of settings.
0

%

of students feel staff are good at explaining things (NSS 2022)

0

%

of students feel staff have made the subject interesting (NSS 2022)

0

%

overall student satisfaction (NSS 2022)
This course is accredited by The Society of Sport Therapists (SST) and your student membership will provide insurance for your placements.

Learn essential professional skills and musculoskeletal expertise to help you develop an exciting career working with athletes, sports teams and the general population.

You'll have the opportunity to acquire industry-specific fitness and discounted coaching (NGB) qualifications as you study.

Employability is embedded in the course at every level and many of our modules will give you the opportunity to gain valuable work experience and employability skills to enhance your job prospects after graduation.

We have an ultra-modern sports complex, featuring two sports halls, strength and conditioning and teaching gyms, and a sport and exercise therapy floor featuring three bespoke clinic spaces.

You'll have the opportunity to undertake a placement at a professional sporting club, clinic or NHS setting.

Throughout your study, you'll be supervised by an experienced teaching team who are at the forefront of cutting-edge research and have an established record of working within the NHS, MOD and with athletes of all levels, ranging from international through to recreational sports men and women.
Course overview
This dynamic sport and exercise therapy degree will help provide you with the essential professional skills and musculoskeletal expertise you will need to secure an exciting career working as a graduate Sports and Exercise Therapist. The scope of practice is not limited to sporting injuries alone; we treat all musculoskeletal injuries including chronic and work-related injuries.
We utilise the principles of sport and exercise sciences incorporating physiological and pathological processes to ensure that you can return your patients to their previous levels of training, competition and/or work.
This highly practical course is specifically tailored for you to study a combination of sports therapy and sport and exercise science modules, which will include acute sports trauma management, innovative examination and assessment techniques, therapeutic exercise prescription, interventions to reduce the risk of injury, return to or monitoring of sports specific fitness, fundamental principles of how to coach/instruct in sporting and exercise settings, manual therapy techniques, electrotherapy, exercise physiology, nutrition, psychology and biomechanics.
You'll have the option to undertake a placement year at a professional sporting club or organisation for a complete season/performance cycle. The programme has excellent links with professional sporting clubs and organisations. This hands-on practical course is delivered in state-of-the-art facilities by internationally renowned research and clinically active staff.
Course features
Additional qualification

This course offers additional qualifications for you to obtain with your degree

Professional accreditation

This course has been accredited by a professional body

Professional membership

You have the opportunity to obtain a professional membership as part of this degree

Specialist facilities

This course has access to specialist facilities

Further studies

After successfully completing your studies, there's an opportunity to continue your studies at Solent
Who is this course for?
This popular course is well-suited to those interested in how the body works, and how this applies in a sporting context.
The practical elements of the course will appeal to those looking to gain hands-on experience in dealing with the treatment of sporting injuries, as well as prevention and rehabilitation.
What does this course lead to?
The occupational title following graduation is that of sports therapist, which has a clearly defined scope of practice. As a graduate sports therapist, who is a member of The Society of Sports Therapists you'll be an allied health professional who has the knowledge, skills and ability to:
Utilise sports and exercise principles to optimise performance, preparation and injury prevention programmes.
Provide the immediate care of injuries and basic life support in a recreational, training, occupational and competitive environment.
Assess, treat, rehabilitate and, where and if appropriate, refer on for further advice and intervention.
Provide appropriate manual therapy and psychosocial interventions in a sport and exercise context
Plan and implement appropriate rehabilitation and return to training/work programmes.
Solent stories
Hear from Solent alumni about where their careers have taken them and how studying at Solent prepared them for their future.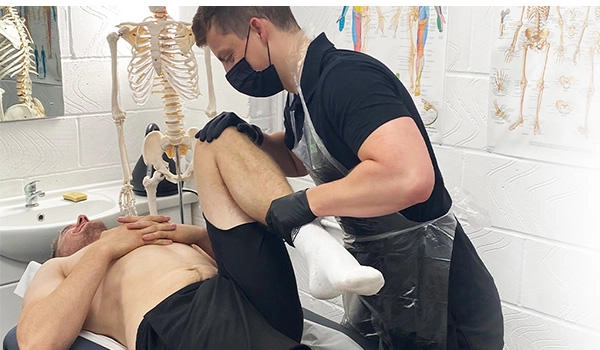 "The University provided me with not only the knowledge required to excel in my career"
---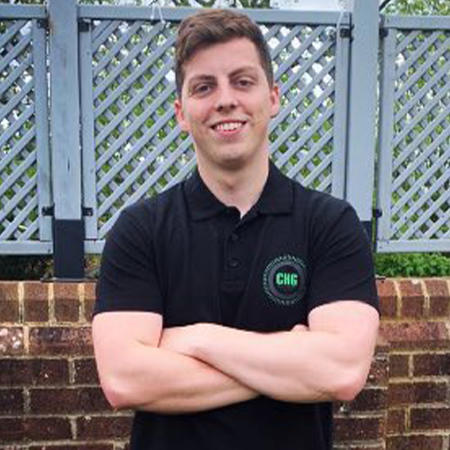 Charlie Goodrum
Sports Therapist
Meet the team
Throughout your study you'll be supervised by an experienced teaching team who are at the forefront of cutting-edge research and have an established record of working with athletes of all levels, from international to recreational sportspeople. You'll also get the chance to hear guest lectures from leaders in academia and the sport and exercise therapy industry.
The University cannot guarantee any particular members of staff will teach specific aspects of the course in the future, but will endeavour to ensure the teaching team maintains their balance of experience and qualifications.
Facilities
Students have access to the University's professional sport and exercise science facilities, including fully equipped physiology, psychology, and biomechanics labs, health and exercise gyms, and sport and exercise therapy teaching spaces. Students can also practise their skills in our state-of-the-art teaching rooms and our student-led therapy clinic based in the Sports Complex.
Our physiology laboratory is officially accredited by the British Association of Sport and Exercise Sciences (BASES), marking it as one of the UK's leading sport and exercise science facilities. As well as being a teaching and research building our Sports Complex has three gyms, fitness studios and multi-purpose and performance sports halls, which are open to everyone. Our multi-purpose sports hall can be used for basketball, futsal, badminton, netball, wheelchair rugby and volleyball. Our performance sports hall is specifically for basketball and is where Team Solent Kestrels home games are held, supported by our sports and exercise therapy students.
Core modules
Functional Human Anatomy and Kinesiology
On this module you'll be guided through progressive depths of detail pertaining to the musculoskeletal system, including that of the upper and lower limbs and an introduction to the anatomy of the spine. You'll become comprehensive in your knowledge of the structure of the key peripheral joints and their available movements in the three planes.
Lower Limb Sports Injuries and Assessment
This module aims to introduce you to the role of the Sports Therapist in the clinical assessment and treatment of lower limb injury. The practical component will enable you to develop your clinical handling and communication skills.
Sports Massage and Soft Tissue Interventions
On this module you'll learn about different types of massage and soft tissue interventions, appraising when these would be most beneficial. This, alongside an introduction to the effects of the techniques, will enable you to begin developing into an autonomous practitioner. You'll explore the biological and cellular process in the body when an injury occurs, and how this may affect treatment techniques.
Clinical Pathophysiology for Sports Therapists
By the end of the module, you'll have developed an evidence based and scientific awareness of clinical human physiology and pathophysiology through the review of current literature and theory. You'll be able to describe the basic structural and functional requirements of a variety of relevant cell types using technical terminology.
Sports Coaching and Fitness Instruction
In addition to learning the theories that underpin the subject of sports coaching and fitness instruction in sport, you'll engage with various topics and learning styles and opportunities. These topics range from coaching topics such as coaching and learning styles, needs analysis, differentiation and progression, long term athletic development and fundamental movement skills.
Research Methods for Sport Performance
This module will orientate you in the key skills associated with that of an "informed citizen". You'll be encouraged to demonstrate the steps required to undertake a small-scale sport performance-related research project. This will include recognising the need for the research and the acquisition of high-quality evidence to support the work. In short, you'll be taking the role of a project-manager.
How you will learn and be assessed
You will learn by:
You may be assessed by a combination of:
Assignments

Reflective accounts

Portfolios

In-class tests

Individual presentations

Practical activities
Solent's curriculum framework builds on our unique, creative and applied approach to teaching. The transformation of students' lives is at the heart of our mission as a university, and our curriculum – informed by the latest theory – reflects this shared educational vision.
Find out more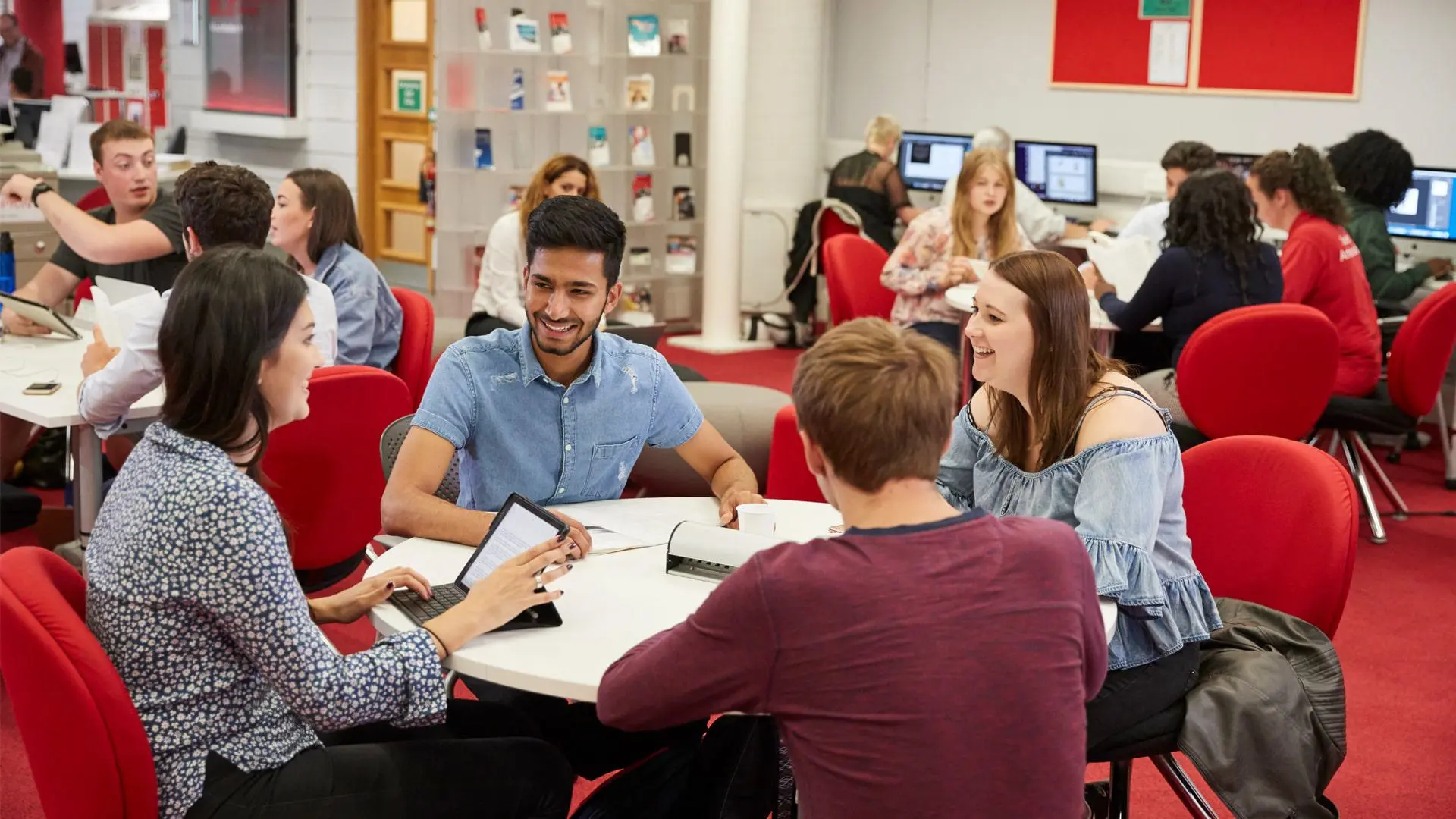 Study support
The student achievement team are on hand to help you succeed during your studies at Solent. They aim to contact you at key times during your time here with personalised information, advice and guidance, by email or phone.
Access Solent provides information, advice and guidance for disabled students.
All students can access Succeed@Solent, Solent's online guide to getting better grades. It offers extensive, practical information and advice on topics such as academic writing, research and presentations.
Why choose the industry?
You'll have the opportunity to acquire industry-specific fitness (REPs) and discounted coaching (NGB) qualifications as you study. The broad, practical subjects you'll study will help build a strong foundation for an exciting career.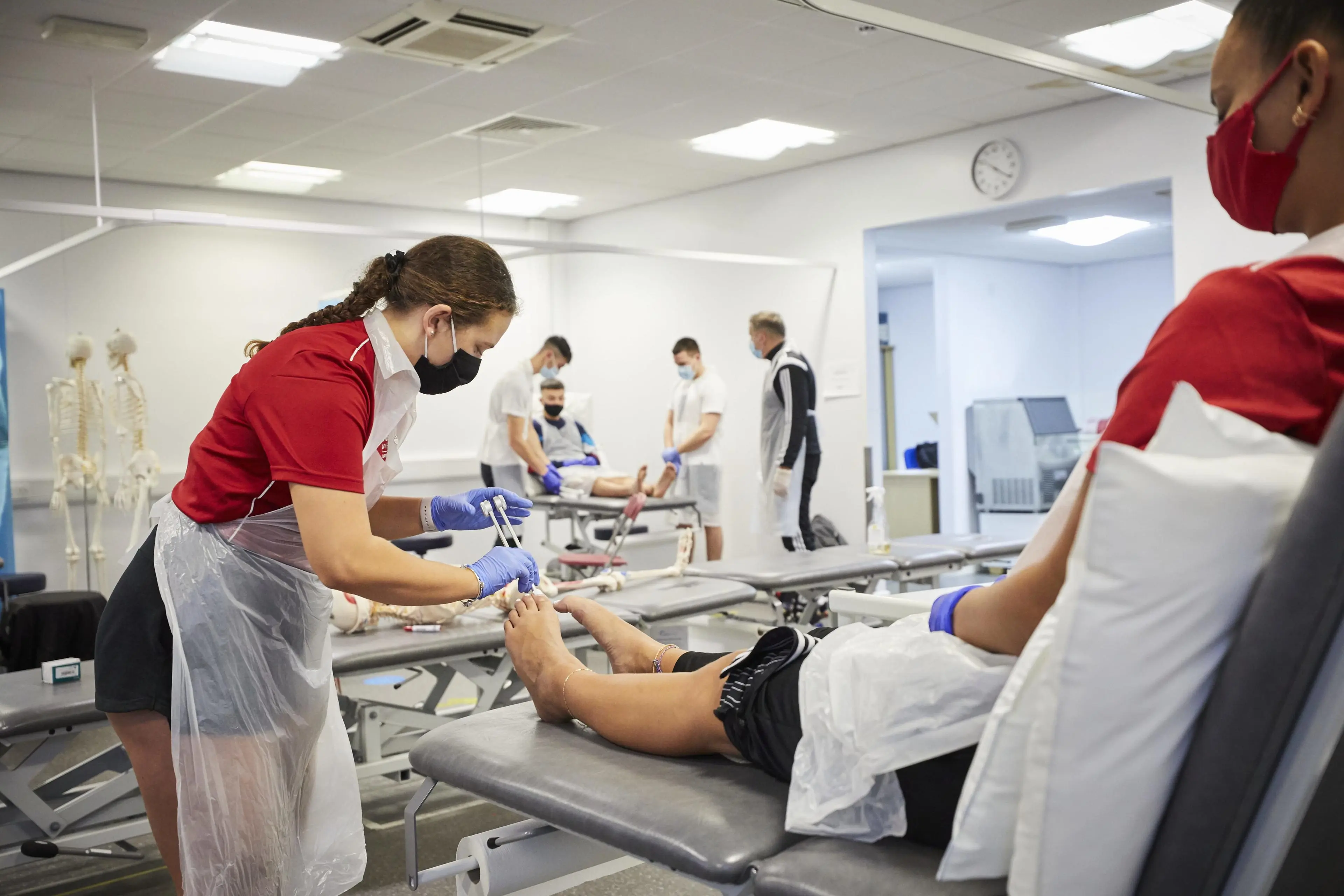 Tuition fees
The tuition fees for the 2023/24 academic year are:
UK, EU (settled status) and Channel Island full-time fees: £9,250 per year

International full-time fees: £15,000 per year
For further information, please visit our tuition fees page.
Extra course costs
The 2023/24 other costs are not yet available. For guidance, previous other costs have been:
Compulsory costs
Students are also required to undertake a criminal convictions check through the Disclosure and Barring. Service as part of their enrolment. This is compulsory and costs £55.
Students must purchase Solent Sport and Exercise Therapy kit.
See kit options here: https://solentstore.myshopify.com
Optional costs
Discounted NGB coaching qualification: Prices vary, please click here to view courses.
Active IQ Level 2 Certificate in Gym Instructing - £250.
Bursaries, scholarships and financial support
Solent University offers a range of bursaries and scholarships that provide financial assistance or waive fees for tuition or accommodation. Each bursary or scholarship has specific eligibility criteria. Check out our bursaries and scholarships pages to find out more.
Graduation costs
There is no charge to attend graduation, but you will be required to pay for the rental of your academic gown (approximately £45 per graduate, depending on your award). You may also wish to purchase official photography packages, which range in price from £15 to £200+. Graduation is not compulsory, so if you prefer to have your award sent to you, there is no cost. Extra guest tickets will go on sale after results publication and will be sold on a first-come-first-served basis. The cost per ticket is currently £15. Please note, we do not guarantee there will be any extra tickets available to purchase.
Financial information videos
Student finance in under three minutes

Student funding - the essentials
Entry requirements
Please select an option below:
Key entry requirements
112-128 UCAS tariff points
A minimum two completed A-levels with science A-Levels preferred, a BTEC Extended Diploma at DMM or BTEC Diploma at D*D*, a T-Level Merit, or equivalent, which comply with the minimum entry requirement of 112 UCAS points.
GCSE Maths and English language at grade C or above.
All students will be required to undertake a criminal convictions check through the Disclosure and Barring Service.
For further information about UK qualifications, please contact admissions.
Key entry requirements
As a general guide, we look for qualifications that are equivalent to the British high school A-levels.
If you are applying from outside the UK, find information about entry requirements, visas and agents for your country here.
For further information about EU qualifications, please contact admissions.
Key entry requirements
As a general guide, we look for qualifications that are equivalent to the British high school A-levels.
If you are applying from outside the UK, find information about entry requirements, visas and agents for your country here.
For further information about international qualifications, please contact admissions.
Note to all international students requiring a visa
All international applicants need to be aware that the English language requirements to attend Solent University, and the English language requirements to obtain a visa from the Home Office, may be different. This means that if you meet the Solent University language requirement to gain a place on the course, you may still have to meet additional requirements to be granted with a visa by the Home Office.
We strongly advise all applicants to visit the Home Office website which outlines all the requirements for a successful visa application and to take a look at our 2023 course entry statement document.
How to apply
Full-time
Any student applying for the first year of a full-time/sandwich undergraduate course must apply through UCAS (University and Colleges Admissions Service). This includes mature, overseas and EU students.
Nearly all schools and colleges offer their students the facility of applying electronically through the UCAS website using 'Apply'; it may also be used by those applying independently in the UK and overseas. This facility and all course information can be found on the UCAS website: www.ucas.com.
Your application should reach UCAS by 25 January if you hope to enter a course the following autumn. Early application is advised for the most popular subject areas. Late applications may be made until the end of June. The UCAS Code for the University is S30, code name SOLNT.
Find out what happens after you apply
Contextual offers
Solent endeavours to offer learning opportunities to students from all backgrounds. When we receive and review an application, we take into consideration the context and personal circumstances of applicants when making a decision, which means our advertised entry tariff could be reduced.
Language requirements
Applicants who do not have English as their first language will be required to demonstrate an approved level of proficiency in the use of the English language. The agreed minimum requirements for this course are:
IELTS minimum 6.0 overall with a minimum of 5.5 in each individual component
TOEFL IBT minimum 80 with a minimum of 20 in each individual component
Duolingo English Language Test - 115 overall with minimum of 95 in each component or equivalent.
Qualifications are checked before enrolment, and international students must bring their original certificates or certified copies when coming to study at the University.
Pre-Sessional English programme
The University also offers a pre-sessional English programme for international students who wish to improve their level of English before starting a degree course.
We will prepare you for your future
Suitable roles for graduates could be at:
Sports injury clinics
Multidisciplinary private health clinics
NHS
Health and fitness clubs, gyms, sports and leisure centres
Sports clubs, teams, or individual athletes
We will help you start your career
The Solent Futures team is committed to getting students into great careers.
While you are studying, the team can help you with finding work experience or placements, link you with a mentor, check your CV, or offer one-to-one guidance.
If you're in your final year, we also have graduate job opportunities just for Solent graduates.
Find out more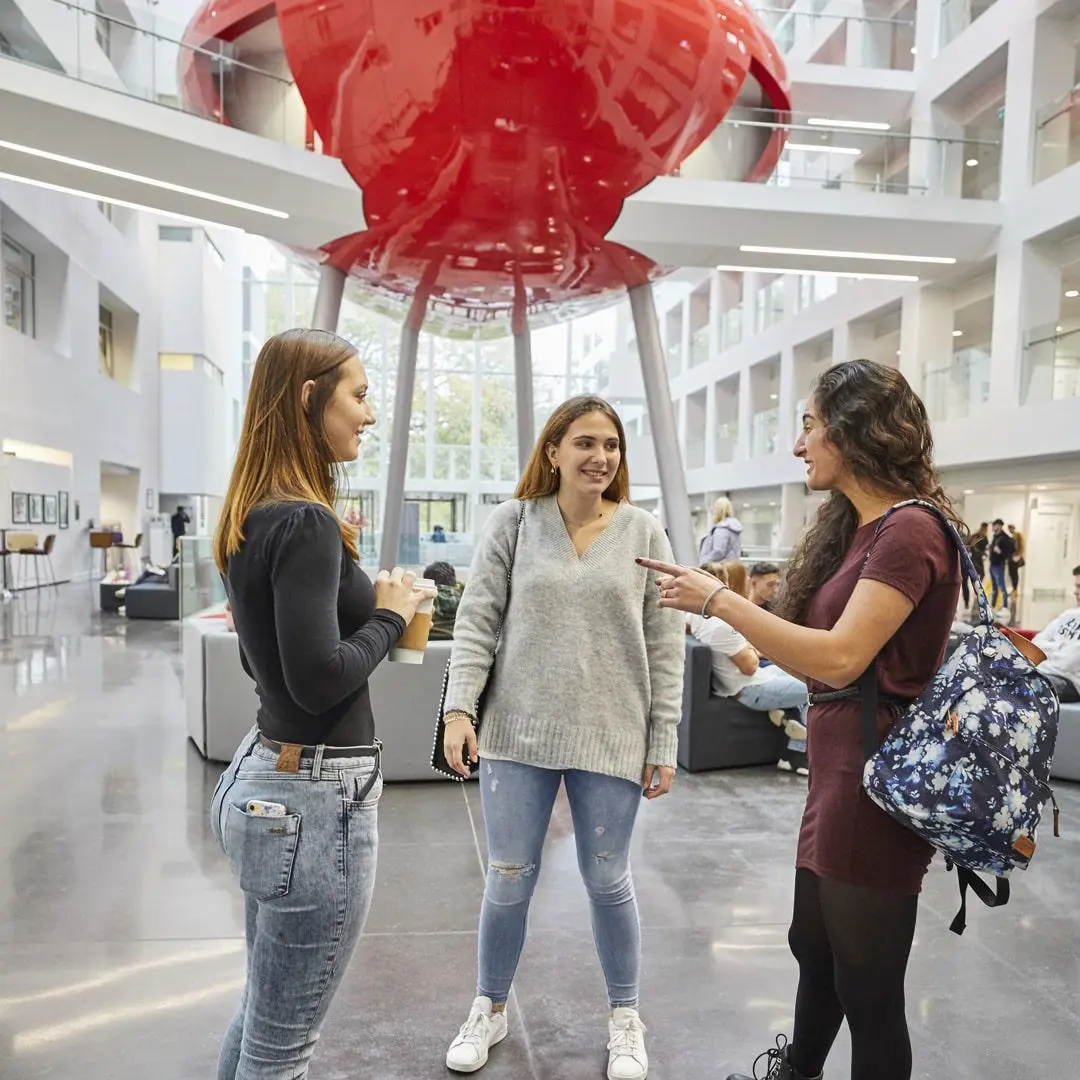 Support at Solent
All students at Solent University have access to a range of specialist support services. Whether you are having financial difficulty, need additional help with academic skills or want advice on setting up your own business you'll find that help is always on hand.
Most of our specialist support services are based around the Student Hub, a central space where you can access all the information and support you may need during your time at University. The Student Hub is the first point of contact if you have any queries relating to your course, including questions about your timetable, options, and assessments and extenuating circumstances.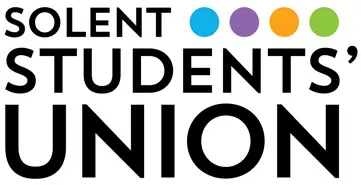 We work in partnership with the University to build a sense of pride and confidence in your Union, University and student experience.
Find out more

Further study
Thinking about studying further than an undergraduate degree? Alumni can get 20% off their postgraduate study.


Make your application
3 years

4 years with foundation year

4 years with year in industry

5 years with foundation and industry years


Not ready to apply?
Come to an open day