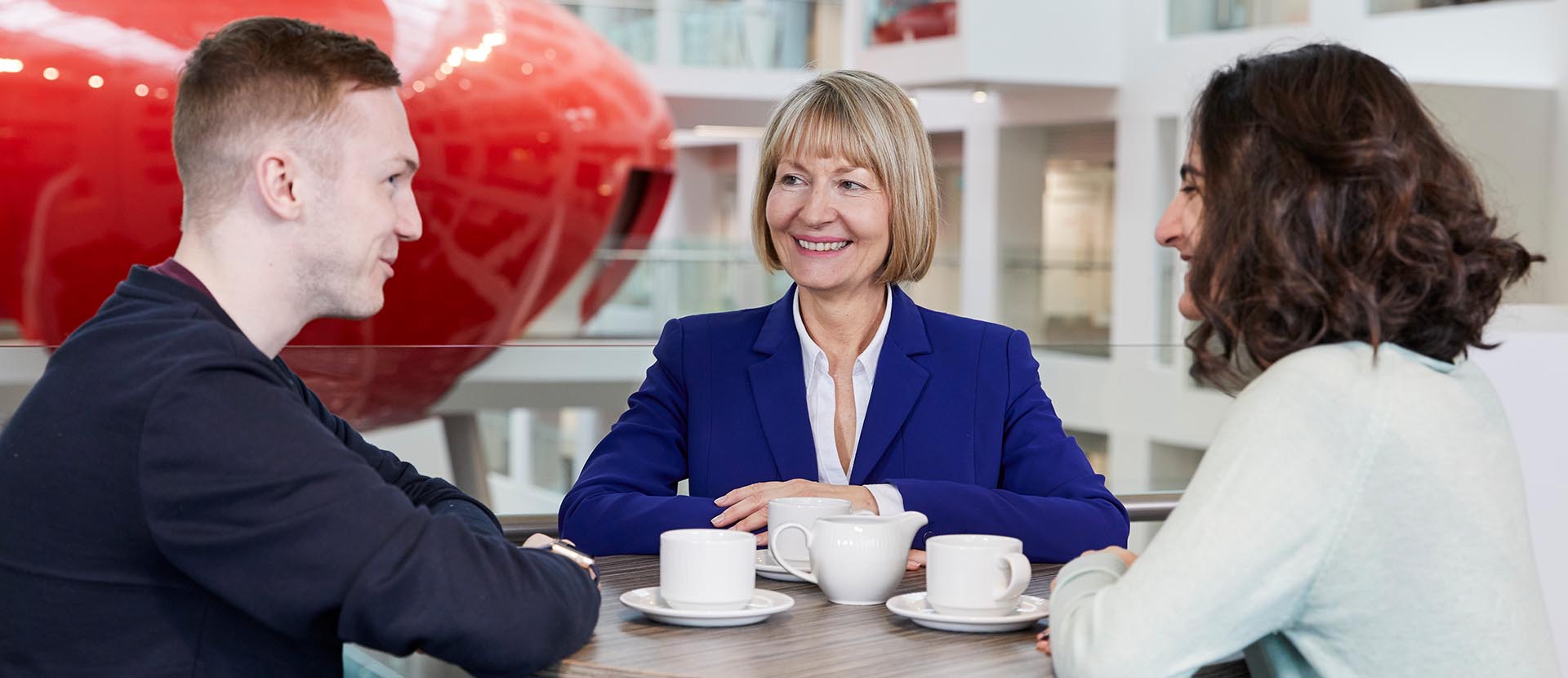 A new Vice-Chancellor for Solent
Professor Karen Stanton takes up her role at Solent.
3rd February 2020
I am delighted to be taking up the role of Solent's new Vice-Chancellor today, and am looking forward to getting to know the University, and our staff, students and wider communities over the next few months.  
I have already been impressed by Solent's strong and growing reputation, not only for teaching excellence, but for providing the skills, experience and real-world learning students need for their future success.   
I am also pleased to see Solent's commitment to widening access and participation. As someone who was first in my family to go to university, I know what a daunting and exciting journey it can be and how important this work is in raising aspirations and helping young people to achieve, whatever their background.  
This work is a great reflection of Solent's overall approach to putting its people at the heart of everything; and in the conversations I have had with students and with staff so far, I have been struck by their enthusiasm for the University and for the opportunities their time here has provided.  
In my new role I am going to be focusing on the next phase of the Solent's development, building on the tremendous progress made so far. We face a challenging and ever-changing environment, but I am confident working together will keep us in a strong position to achieve our goals.  
In creating Solent's new strategic plan, we will be forging new ways to achieve our mission and vision – delivering an exceptional student experience, supporting the regeneration and growth of our communities, and making a significant contribution to society as a whole.  
I will be building on the great work that has already started on distinguishing Solent's curriculum, making sure our students leave us with the skills and knowledge they need for future success. And, further growing our reputation in research and knowledge exchange, ensuring we are doing work that educates and inspires our students and benefits our communities and partners, here and abroad.   
I am also very much looking forward to making Southampton my home. With its ambitious regeneration plans and growing profile, it's an exciting place to be – and I want Solent, with its position at the very heart of the city, to continue to play a key role in its development.   
I am approaching this role as a Vice-Chancellor who is highly ambitious, with a clear vision. I am committed to working with staff who embrace Solent's mission to support our students to achieve their ambitions, and to ensuring an open and collaborative working environment with a focus on opportunities for all.  
And most importantly, I am committed to working with students themselves - hearing their voice on how we can continue to shape their time at University and on how they would like to see us evolve and grow.   
The work we'll be doing over the months and years to come will mean giving every student the opportunity to leave us as a confident, enterprising citizen, ready to do their part in shaping our world for the better.