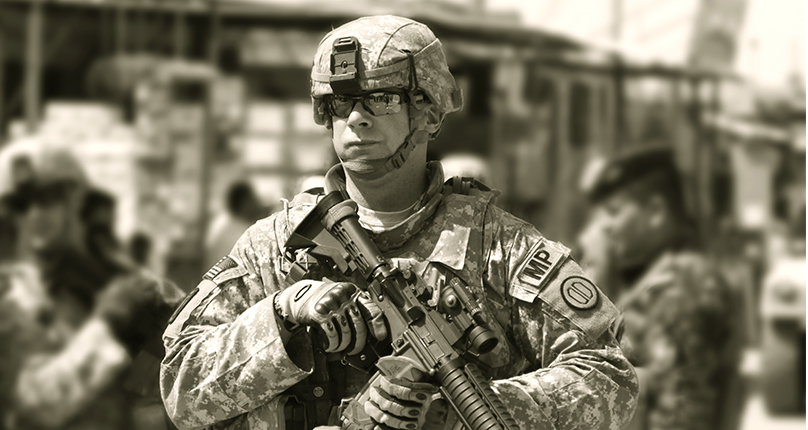 Academic shortlisted in Research in Film Awards 2020
Dr Terence McSweeney, Senior Lecturer in Film and Television is celebrating after his documentary 'BLOWBACK – The 9/11 Wars in Global Film' was shortlisted in the Research in Film Awards 2020.
2nd November 2020
TV, film, media production and technology
The documentary was co-directed with Solent Alumnus George Lee, and evolved for Terence over two decades, where he researched the complicated relationship between film and society. We caught up with him to find out more about being shortlisted, and their future plans.
Hi Terence, tell us a bit about the awards and how you came to be shortlisted?
The Research in Film Awards are run by the AHRC (Art and Humanities Research Council) and they serve as a way to celebrate films that are inspired by arts and humanities research. There are five categories and the range of films are quite remarkable: from those about climate change and modern slavery, to African dance and the experience of indigenous peoples in Myanmar. We have been nominated in the category of Best Research Film and the four other films there are all excellent.
How did it feel to find out you were shortlisted?
As you can imagine we are delighted to even have been nominated. To be recognised by my peers and have the film watched in the spirit with which it was made, which was to create discussion and debate, has made the long hours we poured into the film last year worthwhile. Of course it is a difficult time right now so any good news is very welcome! It is also a pleasure to represent Solent University, which is forging a reputation as a site of research excellence, so it is wonderful to play a small role in that process. It was also a great week for me as my new book came out at the same time, a contribution to the Short Cuts series on the superhero film called The Contemporary Superhero Film: Projections of Power and Identity.
The documentary has been picking up lots of nominations and awards, what do these mean to you and George?
This has been my first experience making a film after more than twenty years writing about them. I had always wanted to make a documentary but had been reluctant to take the plunge having carved out some success in writing books about film history. A couple of years ago I decided to go for it and asked George, who is a Solent alumnus now working at Pinewood Studios, to collaborate with me. Of all the awards we have been nominated for I would say winning the Best Documentary Short at the Respect Human Rights Film Festival, Belfast was the most powerful for us as George and I both consider ourselves as social activists as well as film-makers.
What are your hopes for the future of the film?
Blowback is coming to the end of a year-long run at the festival circuit and the AHRC awards is one of the last things we are up for, but that doesn't mean it won't continue to be shown. We intended for the film to be an educational documentary and are delighted to have it screened at universities, clubs and educational institutions all over the world. The list of countries it has been screened in is pretty amazing: from Russia to Iran, Nepal to here in England where it is due to be screened in the Crystal Palace International Film Festival very soon.
What's next for you?
George and I are working on a feature length documentary about contemporary American film in the age of Trump which we are really excited about. The film is being developed alongside a book on the same topic that I have been preparing for a few years. The AHRC awards have £5,000 in prize money for the winning films, so that would be a wonderful contribution to our budget!